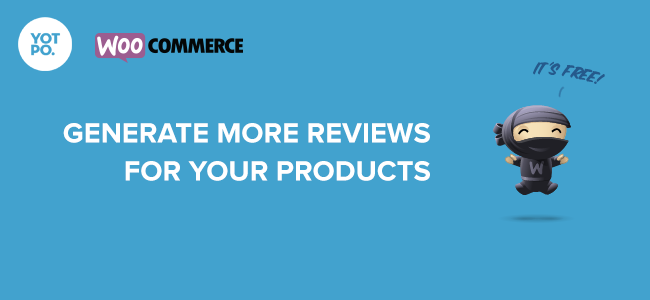 Justin Butlion is the Content and Social Marketing Manager of Yotpo. Justin loves to blog about ecommerce, online marketing, web development and entrepreneurship. Check out his latest posts or contact him directly at justin@yotpo.com.
More and more online stores are turning to product reviews as a way to leverage user generated content to communicate the best aspects of their products and services. One service which is taking product reviews to a new level is Yotpo Social Reviews which just launched its WooCommerce extension.
Yotpo is a free plug and play product reviews solution for eCommerce sites. Yotpo converts on average 8% of customers to reviewers through its highly affective mail after purchase emails (screenshot below) which are sent automatically to customers a certain number of days after they make a purchase on your store. Just so you can understand how effective Yotpo is at generating reviews, the industry average for converting customers to reviewers is around 1.2%.
In addition to being effective in generating reviews, Yotpo goes one step further by providing a wide range of features to help store owners leverage the user generated content produced by past customers. Yotpo's social sharing feature makes it easy for Yotpo customers to automatically share their reviews to their business's Facebook page or Twitter account. These shared reviews help drive qualified traffic back to the Yotpo customer's store which helps increase engagement and the total number of sales.
Yotpo recently launched their 'Campaigns' feature which is a kind of smart dashboard that provides a number of stats on the different channels that Yotpo provides to drive traffic to a customer's site. With the Campaigns feature customers can easy identify the most profitable channel in Yotpo for their store and the $ value the free service brings them.
Yotpo has really thought of everything. The service is very easy to use and installing it in Woocommerce will take you less than 10 minutes. Customers have access to a comprehensive moderation section, reviews archive, and easy to use tools for customization of Yotpo's widgets, mail after purchase email and social sharing template.
Yotpo customers are also blessed with a powerful coupons feature which can be used to incentivize customers to write reviews or to share them on their social networks or both.
So what are you waiting for? Take 10 minutes (I bet you only need 8) and go and install Yotpo so you too can join over 12,000 online merchants that are taking advantage of the most powerful free social reviews solution on the market.