Congratulations to Stuart Duff, our first ever Iron Ninja award recipient!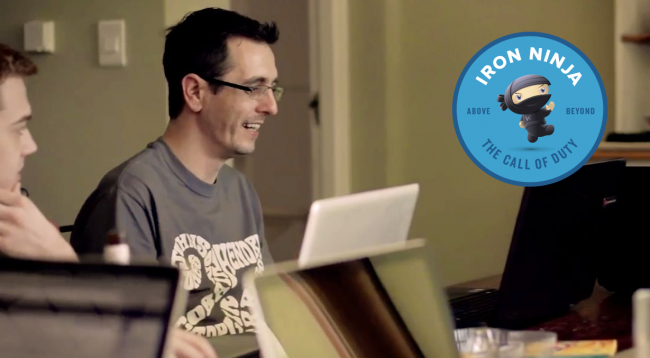 The Iron Ninja award was created to recognize enduring excellence and unwavering consistency in the delivery of top notch service to the WooThemes community.
Stuart not only embodies all aforementioned qualities, but sets the standard by which all others are measured.  He is a motivated self starter that has a true passion for helping others. With the heart of a teacher, he endures the challenges one ticket at a time.
Since joining the team, Stuart has continued to impress us with his willingness to learn and grow. It will be exciting to see what the future has in store for our first ever Iron Ninja!
We would also like to send a special thank you to
Cobus Bester
for designing the Iron Ninja award logo. Terrific job as usual Cobus!