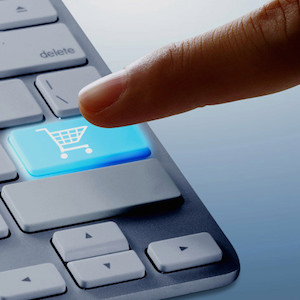 Before we dive into this complex topic, there's one thing I need to get out of the way:
No matter what type of marketing campaign you're working on, I can't overstate the importance of analytics. Top online marketers are able to achieve conversion rates over three times higher than their competition just by virtue of investing in analytics, testing, and optimizing.
Try to leave room for changes in the design of your campaigns. And, as data comes in, start thinking of ways to change them to accommodate your customers. That way, you can make immediate use of what you're learning about what works and what doesn't. Make a habit of conducting A/B testing for all of your marketing efforts. Let the data you receive determine which option you should go with over the long term.
That said, in this post, I'll briefly run through several forms of marketing and touch on some fundamental ways to implement them. Some of this advice may seem simplistic, but you'd be surprised how far you'll get just by making sure you're doing these things. A lot of that has to do with the fact that many of your competitors are doing them!
SEO
Search engine optimization is an enormous topic. So big, in fact, that there's no way to adequately cover it here. Adding another layer of complexity, Google has recently made some major changes to their algorithms and the way they qualify and display results, some of which the industry is still struggling to adjust to. In order to get a good feel for how to begin implementing SEO on your site, you'll need a thorough, up-to-date guide on the state of things.
A guide from Forbes does a fairly good job. For some more current tips, they also have this one. I recommend you read them both.
However, many important points (in both this guide and others) can be summed up as follows:
Content quality is the single most important factor in rankings. Keywords, less so. Authorship is about to become more so, with Google tracking the names and headshots behind blog posts and similar pieces of content to establish track records for certain authors. Guest blogging is more valuable than many realize. Social media profiles are critical, as they can often reach the first page when your website can't. Backlinks, finally, are still as important as ever.
Finally, there's a whole aspect of SEO that I didn't mention here. That's local optimization. But I already wrote up a whole post on it previously, so familiarize yourself with that, too.
Affiliate Marketing
As you probably know, this is the practice of teaming up with other companies to bring traffic into your store. It's an excellent way to create a win-win situation for both of you.
However, it's still a lot of work, and it often takes a while to start bringing in the money. You need to put a lot of work into finding the right partners. You also have to do some work on the back end to turn your site's newfound hits into actual sales.
There are plenty of reputable affiliate marketing companies to help you get matched up with affiliates, like Google DoubleClick, Linkshare, CJ Affiliate, and ShareASale.
But they're not the end-all, be-all. There are plenty of alternative ways to find people to network and share links with. You could attend an affiliate marketing conference, for instance. And if you happen to know another e-commerce vendor who may be willing to help you out, just ask.
If you do decide to stray from the proven services, though, be sure to watch out for affiliate theft. A more thorough guide to that can be found here.
Social Media
Like SEO, the key to any sort of social media marketing campaign is creating content people want to share. Be persistent, commit to updating regularly, and post a variety of funny, interesting, or informative information. Mix in promotions and information about current sales, of course, but don't let that dominate your posts. Be sure to share other people's content, too. They'll appreciate the ego boost.
Make sure to add plenty of pictures, especially infographics related to your industry and photos of your merchandise. Interact with your customers. Reply to their comments and acknowledge their contributions and loyalty. As a side note, never let yourself fall into the trap of ignoring positive feedback while snapping at those who dare to say something negative. Although you may not realize it, you're encouraging more negativity by doing so.
As for getting likes or followers, make sure all your social media profiles are linked to each other, and they're all connected to your website. Beyond that, you can tell people to like your page via external links or through direct promotion in real life. Or, for Facebook specifically, you can dish out some money for a marketing campaign by using its ad network.
If you choose to go for one, remember that using social media to get direct sales rarely works. Very few users will be ready to make a purchase immediately after discovering your brand. Gear your ads toward informing, not selling.
Video Marketing
Create a branded channel for your store. Shoot demonstration videos for products you really want to showcase, or for ones that have more esoteric functions and features that your customers may not know about. Shoot short videos. Clips under two minutes generate the most YouTube hits, as that's about the longest anyone is willing to watch a commercial, even if it is for something they're interested in. If you want to create a channel that will serve as an effective marketing tool on its own, try to post something at least once a month.
Use annotations to link to any specific pages you want to promote, but keep it to one or two, and keep them out of the way. You don't want your visitors to turn them off out of annoyance before reading them.
Finally, end your YouTube videos with links to your other videos. This will encourage your potential customers to watch more than just the one and stay engaged with your brand a bit longer.
Blogging
If you're going to blog, it's crucial to do it right. As you probably know, creating a good blog is a very involved and time-consuming process.
Each blog post should address some kind of issue that's likely to affect your buyers. You'll notice that even among bloggers who write about themselves, the most successful ones usually use their personal lives as a proxy to address topics their audience cares about.
Again, this is a medium where more pictures is better. Photos, drawings, or cartoons can liven up a dull subject, and infographics can make hard numbers and statistics easier to swallow.
The advantage that blogs offer more than any other form of marketing is the ability to tell a story. Remember, people instinctively love stories, and if you can tell one about the development process behind your product or business, how you or someone you sell to became a success, or how your product filled someone's need, it'll go a long way towards holding your customers' interest. True stories are the best, as they come with social proof built in. In other words, if someone else got that much use out of your product, the customer probably will too.
Conclusion
One thing to keep in mind: the primary goal of your e-commerce site is to sell products, but the specific goal of your marketing efforts should be to give your customers information that interests them and to make them connect more to your brand on a human level.
For that reason, one of the most important steps to more effectively leveraging any form of online marketing is to stop using generic marketing copy. Nail down your buyer's demographics and what tone they respond to, then craft copy and ads to appeal to that demographic.
Finally, in the words of Springbot's Brooks Robinson, "Focus on creating systems that make you more effective and efficient." A good marketing plan is crucial to generating more passive income, and I can guarantee that spending more time studying how to more effectively plan and implement marketing your e-commerce site will save you a lot of stress and work trying to fix what went wrong after the fact.
Any more ideas, tips, or tricks for getting the most out of your marketing tools? Any tools I missed altogether? Leave a comment below. I read them all!
Image source: Maria Elena