Can you smell gingerbread, cinnamon, and pine? Or fruity fragrance of mulled wine?
While it might be a little early for these Christmas scents, the holiday shopping season in retail is already underway with eager shoppers getting started as early as September.
Last year's online sales over the holidays hit a new record: In 2017, customers spent $108 billion online during the holiday season, which was 14.7% more than in 2016.
If you're running an online store, here are some tips on how to make the most of increased holiday traffic with live chat.
How Can Live Chat Help During The Holidays?
Live chat is the additional channel of contact that allows chatting real-time with your website visitors.
Why it's so important? There are (hopefully) many customers on your website daily, even more during the holidays. If you don't have live chat widget installed on your website, there are only two ways for people to contact you: phone or email.
Sending emails back and forth can be time-consuming, and many online retailers (especailly smaller ones) no longer offer phone support. If you do offer phone support and your customer has a problem, they might call you but there's a risk they'll head to a competitor.
This is the moment when online chatting comes in handy: When you have a live chat widget, all your website visitor has to do, is to click on the chat bubble, enter their name and email address in the pre-chat form, and ask their question.
It's quick, convenient and intuitive.
And how about the results? According to our case studies, live chat can boost sales by 30%, keep 96% of customer happiness and grow your customer base by 50%. These numbers are huge!
5 Ways to Use Live Chat To Drive Conversions
1. Customize Your Chat Widget
Customization is very important: you want your chat widget to fit your website's style, you want it to have the right colors, the right look, and feel of your company's branding for a seamless brand experience.
Check if the live chat service provider you are considering offers this feature.
2. Prepare Personalized Chat Greetings
Setting up an automated chat invitation is an excellent way to keep prospects engaged.
Sometimes a person that browses your website has a problem but doesn't think to reach out. An automated prompt with even a simple question, like: "Hi, can I help you?", can keep them engaged.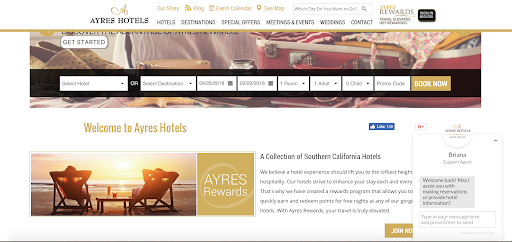 With LiveChat, there are certain rules you can apply to your greetings. For example, you can set it up to start after 15 seconds of inactivity on the payments screen during checkout. For example, "Can I help with this payment?"
Such a small thing can close a sale and keep a customer on board.
3. Hire a Chatbot
Chatbots are artificial assistants that can substitute human agents.
The installation is typically quite easy: for example, if you use LiveChat, you can easily integrate it with our BotEngine. All you have to do is to import and adapt chatbot scenarios!
Chatbot benefits?
Bots can chat with hundreds of customers at one time. They are available 24/7/365. They reduce support expenses (you don't have to hire additional chat agents) and customer acquisition costs. They can serve as after-hours points of contact. Also, they love repetitive work, so they can cover the most popular questions while human agents focus on complicated cases.
Chatbots can also suggest responses to your visitors or even create product carousels within the chat widget. Thanks to that, your customers can see your products in chat window directly!
You can even enable rich messages in the chat window:
4. Be Available After Hours
Being available 24/7/365 is a great thing, but not everyone can afford it.
You can set up live chat on your phone – for example, LiveChat has a mobile app – and live chat wherever you are (in a bus, in a shop, in your bed). If that sounds a little unsustainable, you can provide around-the-clock support via chatbots as mentioned above.
Or if you don't want to mess with AI: try LiveChat's after-hours form.
It's very simple: every time you go offline, turn on this form and your customer can leave their name, email address, and a message. Such an inquiry is saved as a ticket. When you come back online, you can answer their questions.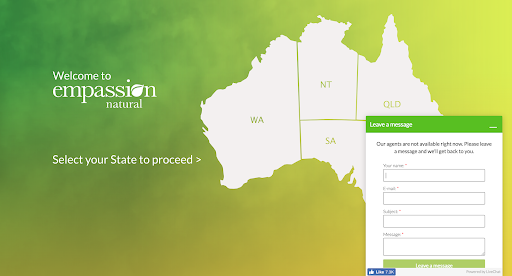 Thanks to the after-hours form, you can be sure that when you're offline, you can still be in touch with your website visitors.
5. Turn Agent Engagement into Customer Happiness
Support agents have a hard time during the holiday season. They work under pressure, deal with dozens of chats, meet KPIs and have to keep their communication professional.
The key to high customer satisfaction? A happy, motivated team!
Introduce gamification for a little extra holiday spirit: Agents can compete in different categories – agent of the day, most cases solved, highest chat ratings, etc.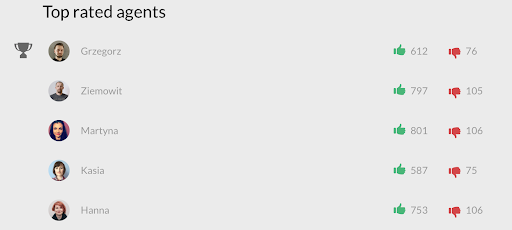 You can also add some playfulness to your agents' job by asking them to take holiday-themed pictures and upload them to your live chat app. You can ask them to be creative and create cheerful greeting messages and holiday canned responses.
Enable Live Chat In Your Store For The Holidays
According to our 2018 Customer Service Report, an average retail business has about a 10% increase in the number of chats during the holiday season. It means that if your agent handles a hundred chats daily, they will have to deal with the additional ten per day.
While it might sound like a lot of additional work, the above tips should help as you deal with an increase in traffic over the holiday season. The most important thing is to remember that every customer interaction is equally important.
Make sure your Support Heroes provide a fantastic customer experience and you can be sure that your customers will come back to you even when the holiday season is over.
Using live chat in your store? We'd love to hear about your experience in the comments.