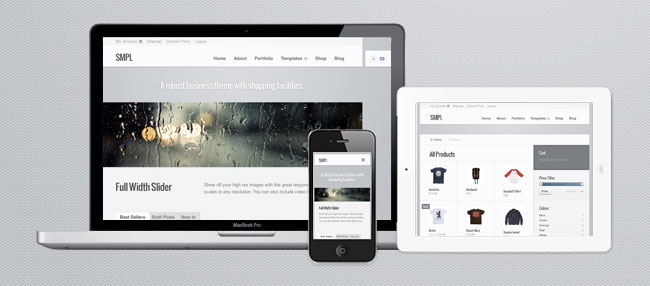 SMPL is our second release of March and one we are pretty excited about. Given Whitelight's astounding popularity and sales we wanted another business theme that offered similar functionality, whilst having WooCommerce features built-in that you can easily enable or disable. With that in mind Jay got busy on an idea he had for a killer theme.
We've recently had a few comments from particular users who are getting a little perturbed by the fact that we are releasing too many WooCommerce themes, and too few business and magazine themes. Our thinking is that if we can release business themes, with optional WooCommerce facilities (integrated either via child themes or by template files within the theme itself) we are empowering you our users, and your clients, with functionality to grow and scale your site in the future. Who knows what you might want to sell on your site in the future. All the while we are obviously being particularly cautious as to not bloat the theme with code you might not require.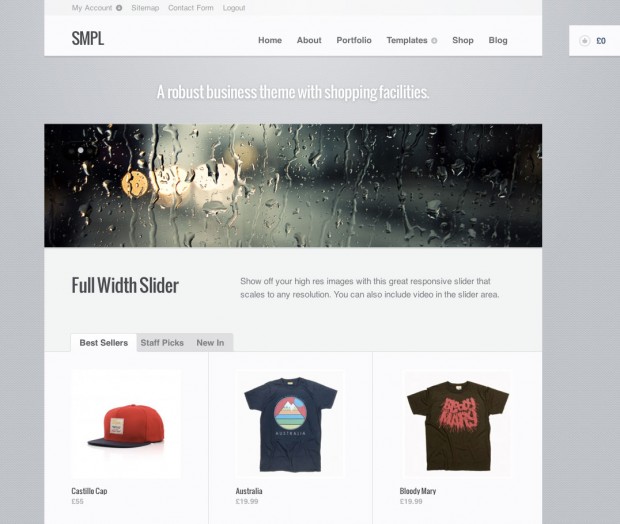 SMPL is as the name defines it a simple business theme with a modular design, clearly identifiable header region, featured slider, portfolio section, blog area and loads of widgetized goodness. Not to forget some neat unique WooCommerce features like the "Best Sellers, Staff Picks, and New In" tabber module, as well as the fixed live cart in the top right corner of your browser.

Jay has paid special attention to developing a theme that functions, and looks equally beautiful with or without the WooCommerce section enabled. The theme boasts numerous widgetized regions, as you'll see on the Appearance > Widgets page, with a unique widgetized region for the homepage sidebar and 4 widgetized regions in the footer.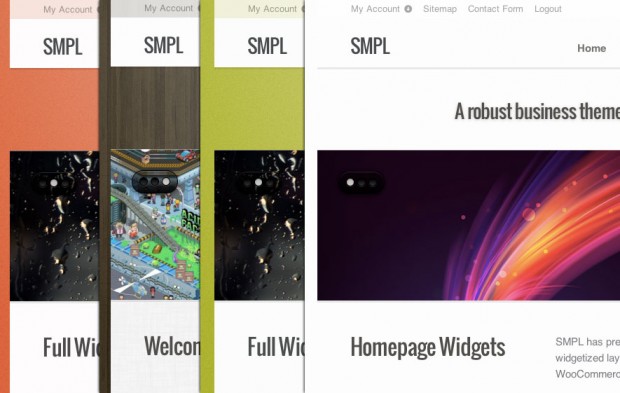 With a minimal alternate style, and 11 other custom styles there should definitely be a version that fits your tastes and requirements.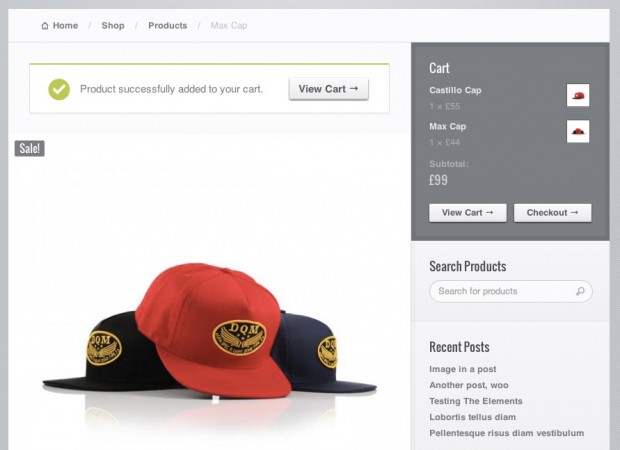 As always let us know your thoughts, we always value your feedback and strive towards fulfilling as many of your requests as we possibly can.
Discount Coupon
Grab SMPL with a 12% discount coupon, valid until 5th April, 2012. Just use SMPL12 as your coupon code on checkout.