The observant, who have downloaded and installed yesterday's release, would have possibly seen a new tab under the WooThemes "Framework Settings" panel. If you haven't don't be alarmed, all is explained below.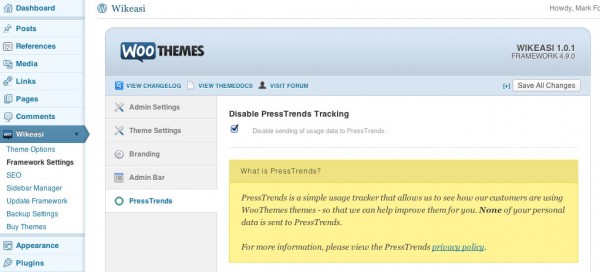 We were recently approached by George Ortiz, a member of the Storefront Themes team, about his new project called "PressTrends".
In short, PressTrends is a new service for tracking how and where your WordPress themes are being used, ideally to improve your themes in the future. (Source: WPCandy)
George asked if we were keen to test out his service in finding out some more detailed stats on our theme usage by our community. Matty gave their code a thorough test drive, and recommended some tweaks to their scripts, before implementing it in Wikeasi. All of which George was more than willing to implement.
As you can see above you can quite easily opt out of this tracking, and as can be seen below, we assure you that we are not storing any of your personal details. Here's a quick screenshot of our dashboard reports: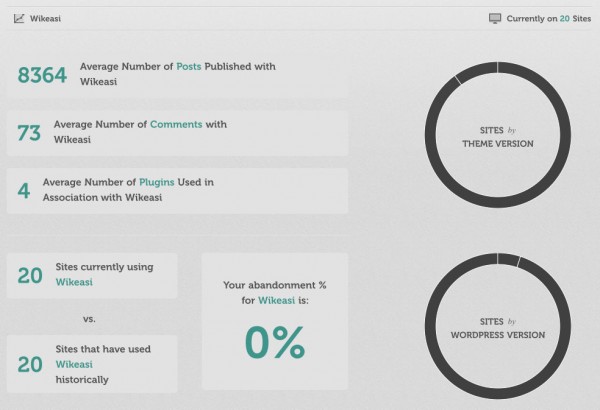 The stats are obviously still very raw, and should be refined over the next few weeks, but as you can see it's very basic stats that we are drawing, that you shouldn't be worried about at all, but that provide some great insight for us to make strategic and development decisions.
We'll soon be implementing PressTrends into all our themes. This is just a heads up and us trying to be as transparent as possible – as we are sure that's what you've come to expect from us.