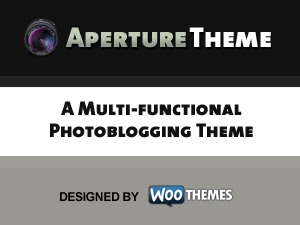 I know there have been a lot of people eagerly waiting for the launch of this theme and I can now finally say our first dedicated photoblogging theme has arrived.
In mid-March when I posted an early teaser on my blog I received a lot of feedback about what our wonderful Woo users would like to see in a photoblogging theme. I got some great ideas from this and although I couldn't include all of the requests I've tried to build it as best I can, thinking like a woo photographer.
Aperture's custom built home page makes for an impressive visual display of your portfolio of photos/work/products. Note the slashes there. Aperture has evolved into quite a multi-functional theme. What was originally and predominantly built for photographers can easily be customized for just about any type of website by tweaking the theme options panel and renaming some of the widgets.
Aperture is built on our awesome new Woo-Framework that has an enhanced "Custom Settings" panel to easily upload your featured image for each post. The theme option's interface has also received a make-over thanks to the wonderful Foxinni.
There's tons to play with in Aperture – 12 alternate styles, 7 custom Woo widgets and 6 widgetized sidebar and footer spaces should keep you busy!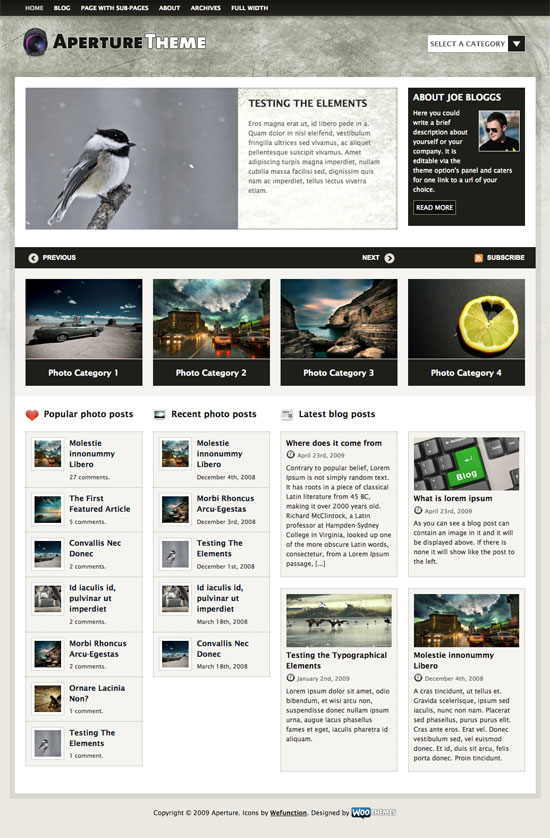 One of our two grunge styles for Aperture" width="550″ height="838″>
I'm not going to post our awesome default style here, have a play with that on our WooThemes Aperture Demo.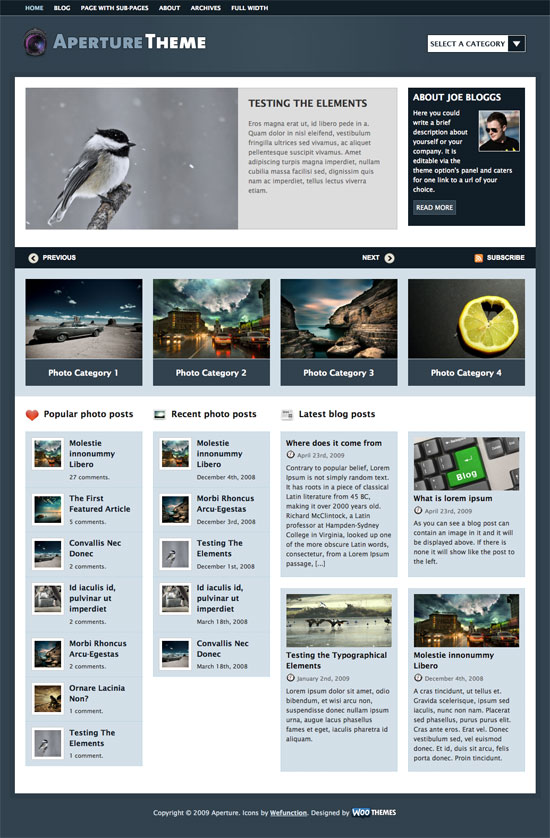 The dark blue style for Aperture. One of the 12 styles the theme package comes with!" width="550″ height="838″>
So view the demo, read up on the specs of the theme and then give us a little feedback love…