It's been months in the making – from brainstorming to technical speccing, designing and developing to beta testing, bug fixing and interface refining – and we're finally at the point where we can proudly present to you our latest WordPress plugin.
Meet Sensei
Sensei, previously code named LMS, helps you create online courses from within WordPress. Sensei aims to capture the core features of a learning management plugin, while not bloating it with features other existing plugins can handle. Sensei integrates perfectly with themes and plugins!
Headlined by our senior developer Jeff Pearce, with experience in building learning systems, Sensei has been through many iterations in ensuring code stability, load performance, extendability and backend usability.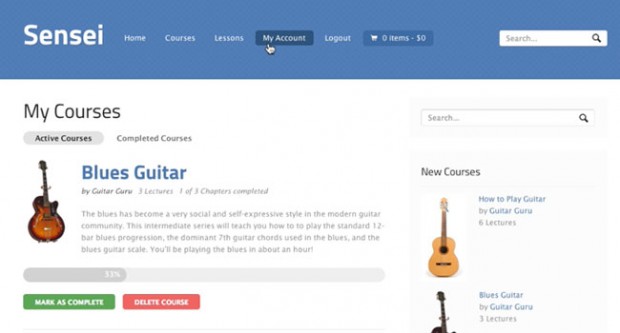 Theming & WooCommerce compatibility
Sensei, like WooCommerce, comes with default frontend styling that should be compatible with any well-coded WordPress theme. We also plan on including custom styling for this plugin in certain future theme releases. We've already re-visited the Definition theme, that we actually commissioned Chris Rowe to specifically design around the LMS idea, and included slick styling for Sensei.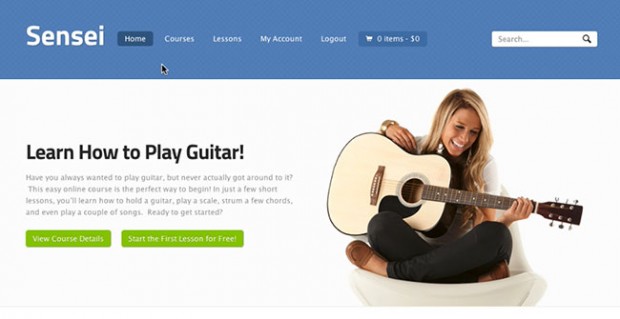 Given the sheer size that WooCommerce has grown by we wanted to ensure a close connection between both plugins. With WooCommerce running on your site and Sensei installed you can quite easily assign a product to a course and subsequently charge learners for course material.
Support & updates
We take product support very seriously at WooThemes and really plan to excel in the support of Sensei as we learn how our customers use this plugin and align it to their needs even closer in the coming weeks.
Similarly to WooCommerce, and dependant on it's uptake, we plan to extend Sensei through extensions – with very competitive pricing and free additional modules for existing Sensei users.
Pricing & our introductory offer
We've being debating a price point that justly covers the amount of functionality Sensei covers, whilst complementing the pricing of our other WordPress products and making it accessible to all potential customers. We've decided on an introductory pricing starting at $79. This discounted price will be effective for the next 30 days, after which we will most likely be increasing the price to $99 for a single site license.
This introductory pricing is now over, a single site license will now cost $129.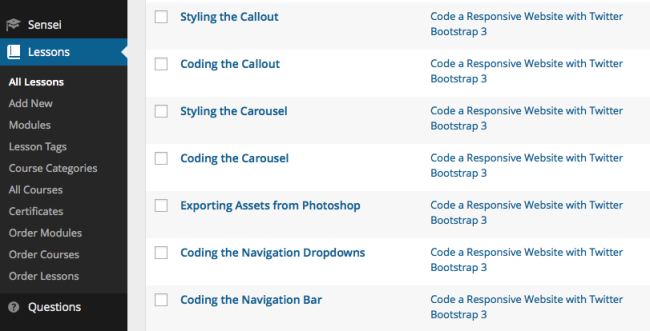 Get your copy of Sensei today, explore it's countless possibilities, and report back to us with your experiences as we take online learning to the next level with WordPress.
Find out more about Sensei Demo Sensei
To trial the course section of the demo use the username "student" and password "sensei" on WordPress login.