As recently promised we're releasing another theme based on our usual winning formula, after a string of more niche theme designs.
Spectrum is a visually rich magazine-based theme designed by Chris Rowe – who we have previously worked with on the popular BlogTheme and Gotham News.
With Spectrum the home page is a visually rich layout showcasing your website content via engaging imagery, and a featured scroller available to highlight noteworthy blog posts scattered across numerous categories (it's a tag based scroller).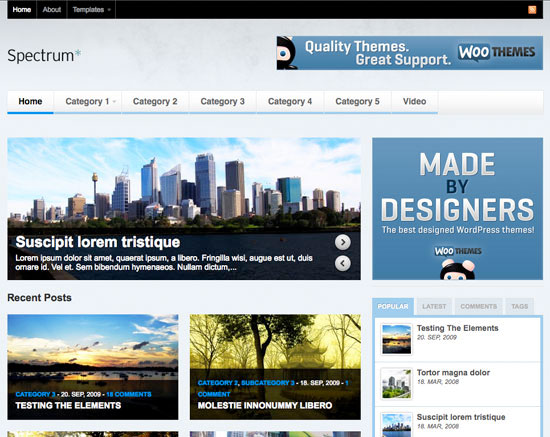 Whilst its usage would by default be for magazine-style publishers it could also efficiently be used by photographers and designers as a portfolio based theme thanks to its image heavy home page.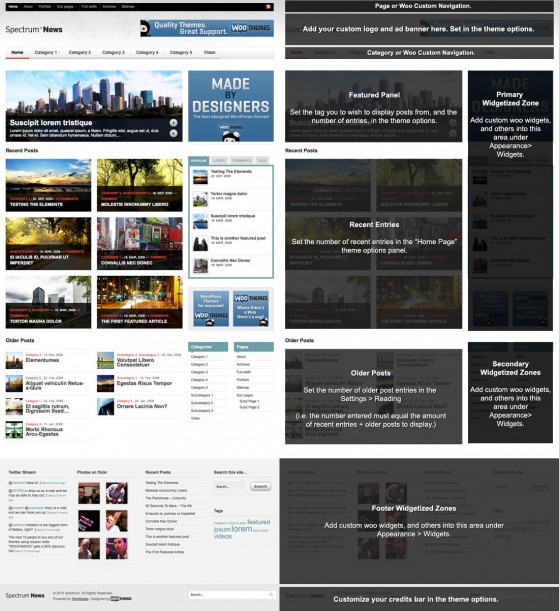 View the demo here and the theme listing here. As always we welcome any constructive feedback.