Conferences have a few important features, two of them being content and people. Yes, a great venue, beautiful city, and awesome swag all add to it, but at the end of the day it needs to count to invest time and money in going somewhere.
We get this. Excellence has consistently been top priority at WooConfs over the years, and 2017 will be no different.
Our schedule puts the spotlight on the best content delivered by people you'll be glad you got to spend time with.
Here's what you can expect at WooConf 2017.
Content
Reading books, listening to podcasts, and taking online course are all great in their own right but they lack interactivity – you can listen to information, but you can't debate it with anyone, you can't summarize your favorite parts, and you can't learn from someone else. This is why conferences are awesome.
We're proud to announce the full lineup of speakers for WooConf 2017, featuring a variety of thought-leaders, developers, and WooCommerce folk from across the globe.
We have well-known people like John Maeda, who is a master at design. And we have rising stars like Andrew Reeve who built a business selling Londoners craft beer tailored to their taste profile by customizing WooCommerce Subscriptions.
We have tried-and-true talks, such as generating repeat sales, from people who built a business around WooCommerce – in this case Cody Landefeld. And we have unconventional talks, such as how a passion for succulents turned to success – these lessons come from Cassidy Tuttle who did just that.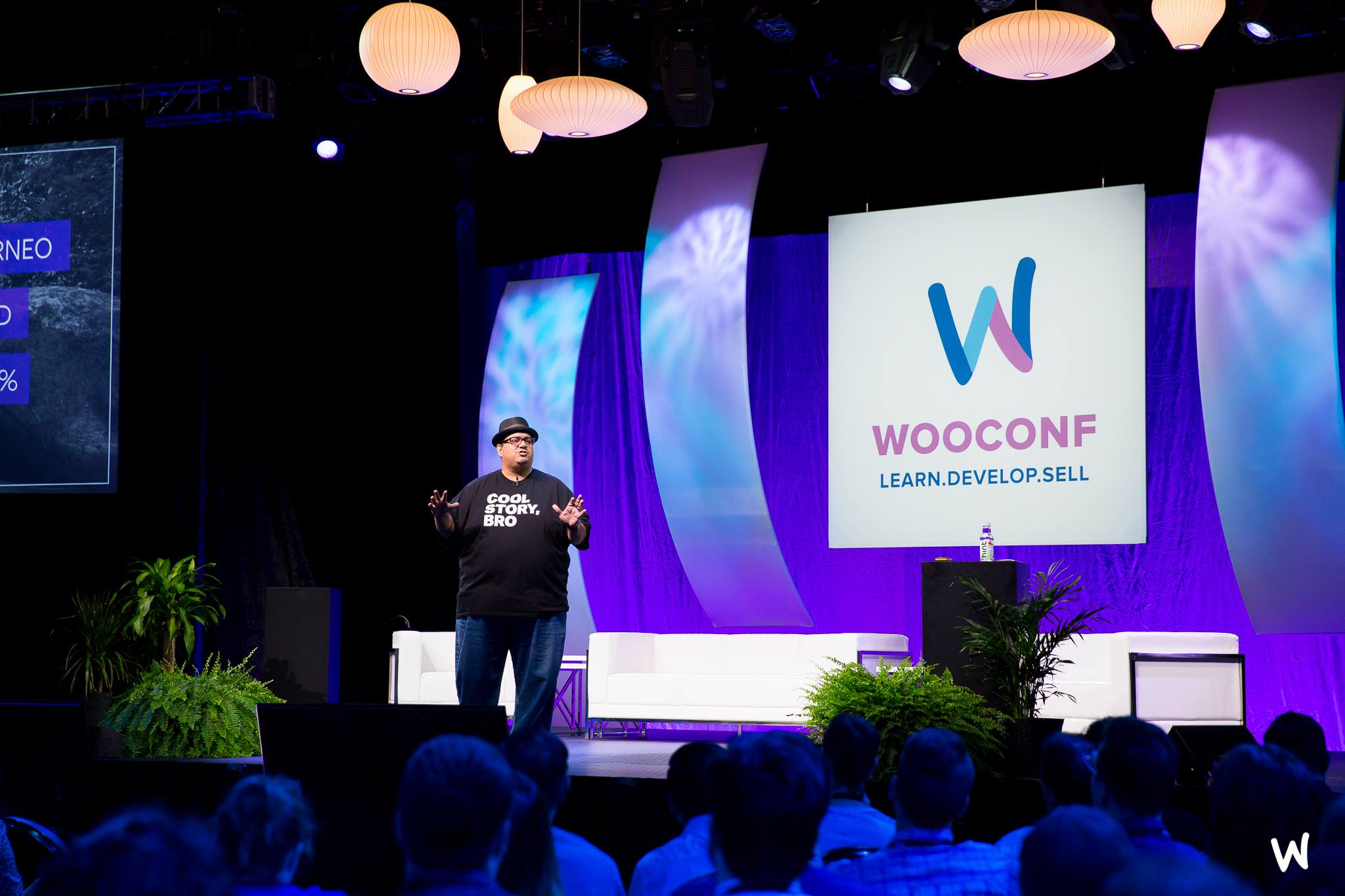 We have insider content you'll only get at WooConf: our head of WooCommerce, Todd Wilkens, will discuss the future and what's coming next; Aviva Pinchas shares insight on what type of WooCommerce plugins work and which don't in the WooCommerce.com marketplace, Jeff Stieler and Ola Olusoga will reveal how they developed WooCommerce Shipping. We'll also have leading WooCommerce core contributors take your questions and talk about the vision for our platform.
Visual notes from last year's State of the Woo:
Beautiful notes by the hand of Jess Boctor, on State of the Woo #WooConf pic.twitter.com/MdE3wl9s1i

— WooCommerce Conf. (@WooConf) April 6, 2016
Add a few hands-on workshops and tailored sessions for third-party developers and those running agencies or their own stores, and you've a solid base for learning and an action-packed WooConf.
People
In addition to content, you'll be surrounded by an awesome crowd of international WooCommerce users flying in from different continents.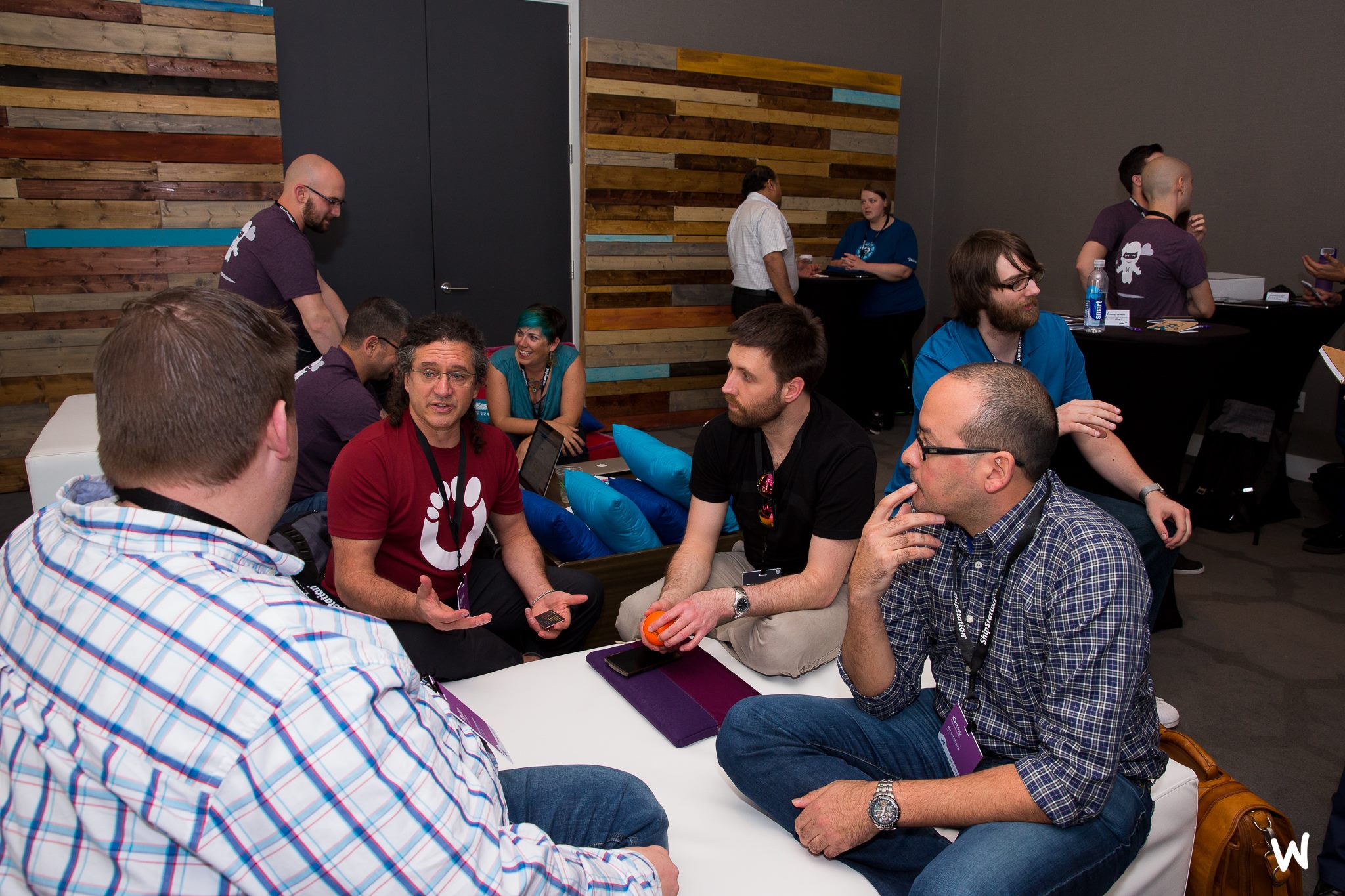 Agencies built purely on WooCommerce work, freelancers who want to specialize in WooCommerce and make it a bigger part of their revenue stream, plus some who already achieved that, and developers building products on top of WooCommerce, they'll all be here.
My friend Amber Hinds came to WooConf last year in Austin to learn more about it, and she's returning this year as a speaker to share how you can give your clients the moon.
Doug Smith, the entrepreneur and developer behind SimplyCharlotteMason.com, is joining us for a third WooConf:
I wouldn't miss WooConf! I come back each time with not only a notebook full of notes and ideas from the sessions, but also so many good contacts and people I've been able to work with later on.
We designed this conference to maximize opportunities to connect with other attendees, as most content is meant to be a shared experience. Strike up a conversation with anyone at the event and talk about sessions you attended, exchange stories, be social.
And of course we have breaks, lunch, happy hour, and an afterparty planned where you can relax, meet new people, and have fun building your WooCommerce network.
We are the average of the five people we spend the most time with. – Jim Rohn
If you want to be successful – whatever that means to you – surround yourself with people who are already where you want to be or are on the path get there. That's why we organize events like this. To allow our community to connect, to succeed, and to expand. With a strong community, there's nothing that can stop the growth of WooCommerce.
Community oriented
This is a community event, with speakers that were picked by someone who uses and loves WooCommerce. It isn't a corporate event, and it isn't an event where you'll be marketed and sold to.
I've used WooCommerce for a long time. I've built sites for clients, I led three releases of WooCommerce as Product Manager, I create courses showing you how to use WooCommerce, and I put on events showing you how to generate traffic for your store.
When the WooCommerce team approached me to help organize the conference, I was honored. I love this community and how we can do anything we put our minds to. There's no limit, just your imagination.
WooCommerce is busy developing all sorts of cool new features, so I took the responsibility of finding the best speakers for this event. I scoured the web and attended WordCamps and non-WordPress events to find stories that will inspire, educate, and bring us together.
Take a look at the full lineup, and read more about planning your trip in our FAQs.
Open eCommerce
The theme for WooConf this year is open eCommerce – having the flexibility to grow your store in any way you imagine.
One of the best things about WooCommerce is its openness and flexibility, and that sets us apart from competitors.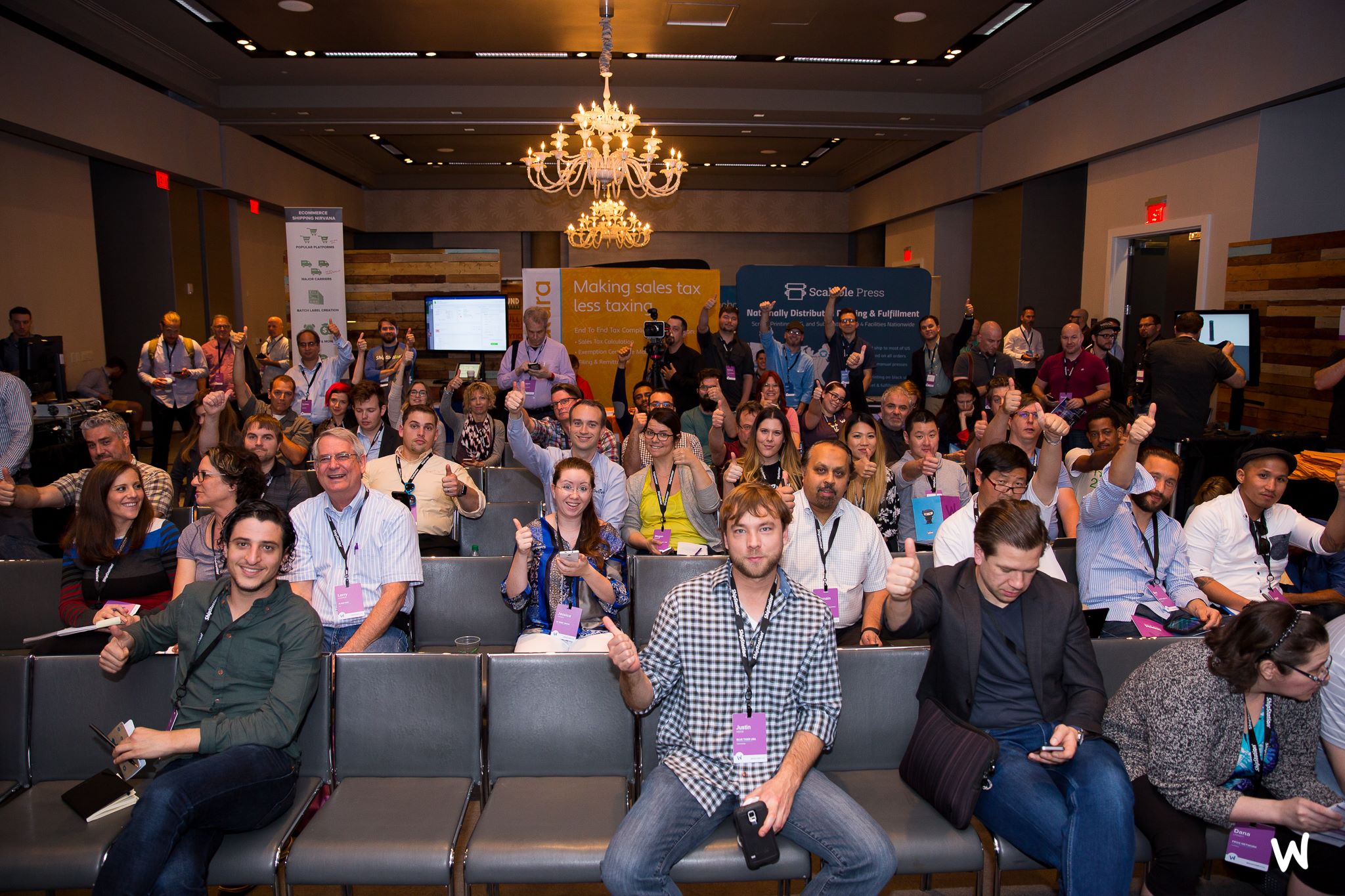 At WooConf you'll hear about the future of open eCommerce on WordPress, learn from those working on core and building out our roadmap, and hear stories from the WooCommerce community about pushing limits and building pretty awesome stuff.
Whether in keynotes, track talks or workshops – there will be lots of dynamic dialogue and opportunities for growth around our theme of open eCommerce.
—
Questions? Reach out to the organizing team at hello@wooconf.com.