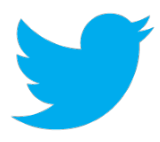 Earlier this week, Twitter announced that they are officially turning off version 1.0 of their API. This move has been made in favour of version 1.1 of their API. This version requires authentication for any request made to the Twitter servers, which means that all Twitter applications and code snippets would need to be updated to use this new version. This includes our WooThemes Twitter widgets.
While this has been a hot topic within the development community, with blackout tests being run on the Twitter API over the past few months, we had unfortunately dropped the ball on getting an update out to you all.
Today, we'd like to inform you all about WooDojo version 1.5.3, which includes support for Twitter API version 1.1.
Download WooDojo 1.5.3 Get help with setting up your API keys

What about WooThemes Twitter widgets?
Since the release of our WooDojo plugin, which includes a Twitter Tweets and a Twitter Profile widget, we opted to cater for these widgets in our themes, in favour of bundling the widget into each individual theme. This means we can work off of a single code base, refine the code more and, ultimately, make updates quicker.
I'm using a Twitter widget that came with my theme, and it's no longer working- what do I do?
Please use the Twitter widgets bundled with WooDojo instead of the widget bundled with your theme.
The Twitter widgets will periodically be phased out of all WooThemes themes, in favour of the Twitter widgets bundled within WooDojo.
How do I upgrade?
If you're already using WooDojo, an update should be available on the Dashboard > Updates screen within your WordPress admin area. If you're a new WooDojo user or are experiencing difficulties with the upgrade, you can download WooDojo for free from our website. This update includes the new code.
What has changed with the new Twitter widgets?
As mentioned above, version 1.1 of Twitter's API requires authentication for each request made to it. This is, unfortunately, out of our control.
While the setup process may seem daunting at first, it only takes a few minutes and is a once-off operation.
We've compiled detailed documentation on how to set up your API keys with version 1.1 of Twitter's API.
Get help with setting up your API keys
Once your API keys have been set up, your Twitter widgets will function as normal.
Looking forward with WooDojo
As WooDojo evolves, we are looking forward and working on some exciting updates (based on the feedback we've received from you, our community) to make WooDojo work for you. If you have any ideas for items you'd like to see in WooDojo, please add them to our WooDojo ideas board, where the community can vote on your ideas.
As mentioned above, we dropped the ball in getting this out to you all. We hope you will accept our apology and upgrade to WooDojo version 1.5.3, to make use of our updated Twitter API integration.
If you're having difficulty setting up your API keys and our
documentation
didn't help, please log a ticket over at our
help desk
where our highly skilled support ninjas are on hand to assist.