There have been lots of theme concepts floating around the WooCamp lately, including collaborations with well know designers and lots of good WooContest entries, so I thought I would add to the mix. We've been lacking a good business theme after the launch of VibrantCMS, and that is why I wanted to design a sleek and sexy business theme directed at small/one man web/coding companies, but also versatile enough to be used as a personal blog/portfolio.
The front page template includes a prominent header where your message will come accross to the visitor, and your work / products will be displayed in the slider underneath. There will also be numerous color styles just like in VibrantCMS so it will be easy to find something to fit your brand. Check the screeshot for a few already made.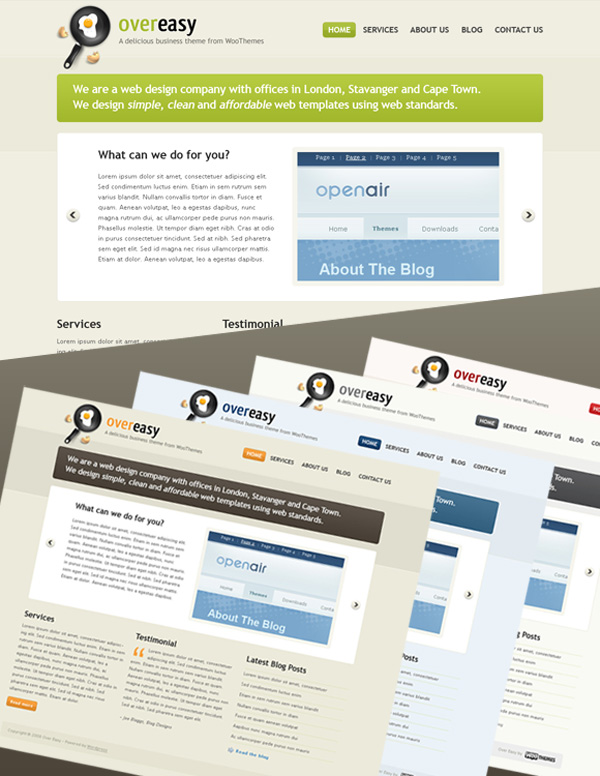 The theme is currently in coding, so expect it to be released in a few weeks.