[wooslider slideshow_speed="5.0″ control_nav="false" slide_page="wooslider-2-post" slider_type="slides"]
Just over 1 year and 1 month ago, today, we presented WooSlider to the world. Bundled with out of the box slideshows for your commonly displayed content (posts and attached images) as well as custom slides, the possibilities with WooSlider know no limits.
Today, WooSlider grows up even more. We're excited and very proud to present to you all, WooSlider version 2.0!
The Teenage Years
Now a few years older, WooSlider includes a few key new features, to provide additional slideshow possibilities, as well as to respond to certain features heavily requested by you all, our WooThemes community.
Quicker slide loading for everyone
We all know how quick teenagers can be. In their infancy, while still becoming comfortable with the "left, right, left" of movement, they can be relatively quick, yet not always up to full speed. As they grow older, teenagers learn the art of being swift and speedy.
Using an innovative JavaScript technique, WooSlider slideshows now load with a dramatic speed difference, enabling them to scale up to a large number of high resolution images without batting an eyelid.
One of the many perks of becoming a teenager.
Riding the carousel
It's now possible to display your content in neatly formed carousels. Use the "slides" slideshow type, add your content, check the "this slideshow is a carousel" checkbox and you're done.
In addition, slideshows can now set their thumbnail pagination to be a carousel. Using a carousel for pagination, coupled with your wonderful content above it in a standard "slide" or "fade", makes for a very attractive presentation.
Advanced video controls
When your visitor is viewing a video in your slideshow, they should be able to control when they wish to pause the video, and when they wish to move to the next slide.
WooSlider 2.0 now supports YouTube, Vimeo and Wistia videos, embedded directly into your slide content using the "slides" slideshow type. This feature also makes use of our newly-added support for FlexSlider's "start", "end", "before" and "after" callbacks, all filterable via standard WordPress filters and available to developers for creating advanced slideshow interactions.
How do I get this awesome update?
WooSlider 2.0 is available, today, as a free update for everyone who has previously purchased WooSlider.
If you're new to WooSlider, version 2.0 is available for purchase for you all today as well!
Need a hand upgrading? Not 100% sure what you'd need to do to get up and running with WooSlider 2.0? Please
log a ticket with our help desk
where our friendly ninjas are on hand to assist.
A new extension! Slide your Instagrams
Along with WooSlider 2.0, we wanted to remind everyone that WooSlider can slide any content passed to it. We also love Instagram and all enjoy taking photos (filtered or otherwise) and sharing them with the world.
We know you all do as well.
Showcase your Instagrams in a neat sliding or fading slideshow, in your content area, sidebar or anywhere else you desire, using WooSlider and the WooSlider Instagram extension. Once you've connected your Instagram account, WooSlider takes care of the rest.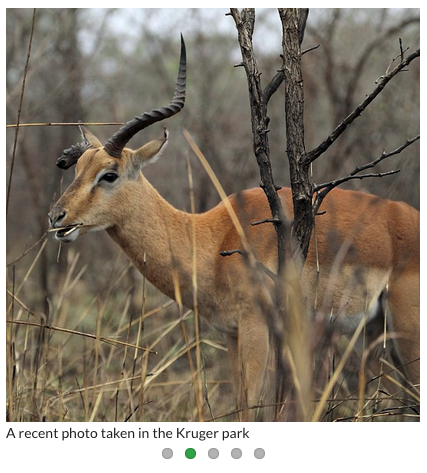 Do you love using the new video feature in Instagram? That's great, we do as well!
WooSlider Instagram, when loaded into WordPress 3.6 or higher, supports the video feature in Instagram, to neatly display your videos in your slideshow. Much like the videos above, these are also intelligently controlled to prevent the slideshow from unnecessarily moving forward while you're trying to watch that video of your friend's cat playing the piano, or that quick office tour at your startup's new office space.
WooSlider Instagram is FREE for a limited time, so grab your copy today.
Looking to the future…
It goes without saying that we love WooSlider, the possibilities that arise while using it and, most importantly, we love helping everyone showcase their content in a fun and attractive way.
These three passions lead us to continually explore new avenues and opportunities within WooSlider and the content showcase field. We look forward to sharing future content showcase innovations with you all, and to connecting with you all in our WooIdeas forum to share and discuss your ideas for WooSlider extensions.
We look forward to seeing what you all build using WooSlider 2.0.
Discount Coupon
Grab WooSlider 2.0 with a $15 discount, valid until 18th September, 2013. Just use WOOSLIDER2 as your coupon code on checkout.