Offer Cart Discounts to Reduce Abandonment
Boost store conversions and reduce cart abandonments with the WooCommerce cart discounts plugin. The tool helps you automate cart discounts based on cart elements. You can offer discounts when a customer reaches a defined range of cart amount, quantity, products, or weight. You can boost sales by offering discounts for specific products, categories, and user roles.
You can also improve sales by sending discount emails to users with abandoned carts. Use discounts to encourage users to return and complete their purchases. Discounts can be either fixed or percentage-based. WooCommerce discount plugin includes extensive customization settings such as changing text, color, font, and size for the rules popup, congratulations popup, and discount widget.
Features
Offer conditional cart discounts
Base conditions on:

Total cart amounts
Cart quantities
Total products
Cart abandonment
Cart weights
Selected products or categories

Manage multiple rules to oversee discounts
Automate cart discounts with schedules
Fixed or percentage-based discounts
Offer cart discounts to specific users
Personalize rules and congratulations pop-ups
Enable abandoned cart emails
Add discount widgets
Offer cart discounts with rules
Conditional discounts for WooCommerce enable you to offer cart discounts by creating rules and setting different conditions. Multiple rules creation allows you to run and manage multiple promotions with priority.
Automate cart discounts
Schedule every rule with a starting and ending date to automatically activate and end discount offers.

Offer discounts on multiple modes
WooCommerce all discounts plugin helps you set up different modes (conditions) as criteria for discounts.
Total amount: set a minimum and maximum cart amount

Total quantities: set a minimum and maximum cart quantity to enable

WooCommerce discount based on quantity
Total products: set a minimum and maximum number of products
Cart abandonment: define abandonment based on length of inactivity
Cart weight: set a minimum and maximum weight in kilograms
Specific products or categories: choose specific products or categories

Fixed or percentage-based discounts
WooCommerce category discount plugin offers a flat discount on a fixed amount or the admin can assign a percentage discount.

Restrict discounts to specific users
Specify user roles to ensure only targeted users of your online store receive discount offers. You can nominate users by their roles.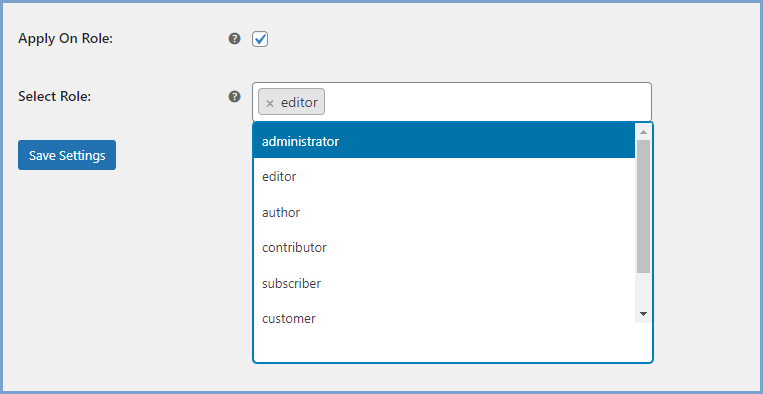 Personalize the discount criteria popup
You can customize the rules popup to communicate the conditions required to receive cart discounts. You can personalize the popup message, and its font, size, color, and text.

Enable congratulations popup
Add a congratulations popup to the buyer's journey to greet them with a customizable message and color theme to match your store.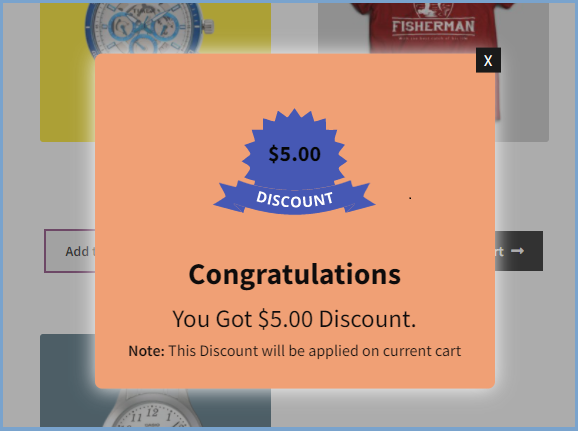 Send abandoned cart emails reminders
Bring your potential customers back to the store by sending them discount offers via email addresses (when available).

Add a discount widget
WooCommerce cart discounts plugin allows you to add a discount widget as well. Customize the widget display. Show it on mouse hover, as a time-bound label, or as a fixed icon on the right side of the browser.
Requirements
Minimum PHP version: 5.2