Update price and stock data in your store with a simple CSV spreadsheet in just 3 easy steps
Price and Stock Import was designed specifically for price and stock data management – the data which needs to be updated in bulk regularly. The extension relieves you of the headaches of complicated spreadsheets filled with tons of other data you don't understand.
Manage the prices and stock in your WooCommerce store with ease with Price and Stock Import. You can export existing your price and stock data in a easy to understand CSV spreadsheet, make your changes and import it back in easily, you can even review your changes using the import test tool. That's all there is to it!
Read on to find out why you should use Price and Stock Import and the great features included…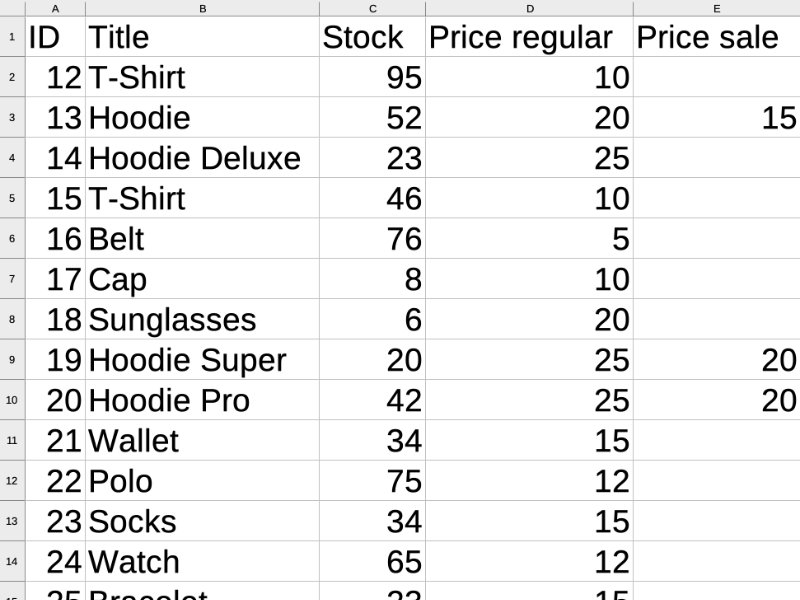 ---
Why use Price and Stock Import?
Makes bulk price and stock data changes as easy as 1, 2, 3
Easy to understand CSV spreadsheet with price and stock columns
Review your CSV spreadsheet data before importing with the import test tool
Allows bulk updates of both regular and sale prices
Product ID or SKU mode to map spreadsheet rows to existing products
Progress of import is displayed in percentage, rows processed and rows remaining
Browser tab shows progress during import so you can work in another tab while keeping an eye on progress
Works with the WooCommerce Subscriptions product types
For technical details view the documentation.
---
Features
Includes these great features…
Export
To get started click the export button, this downloads a simple CSV to your computer where you edit the stock and price columns in your spreadsheet software.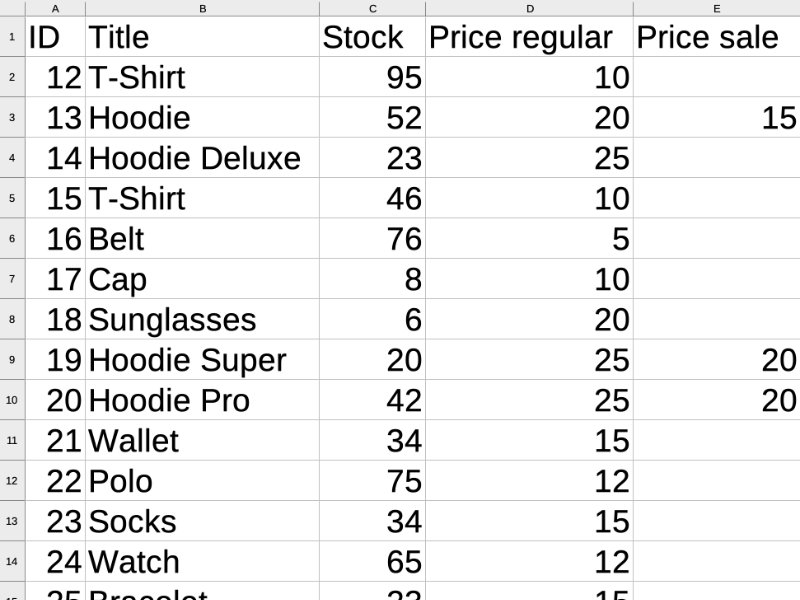 Import
Once you have made changes to the price and stock data in the exported CSV and have saved it simply select the file from your computer and click the import button.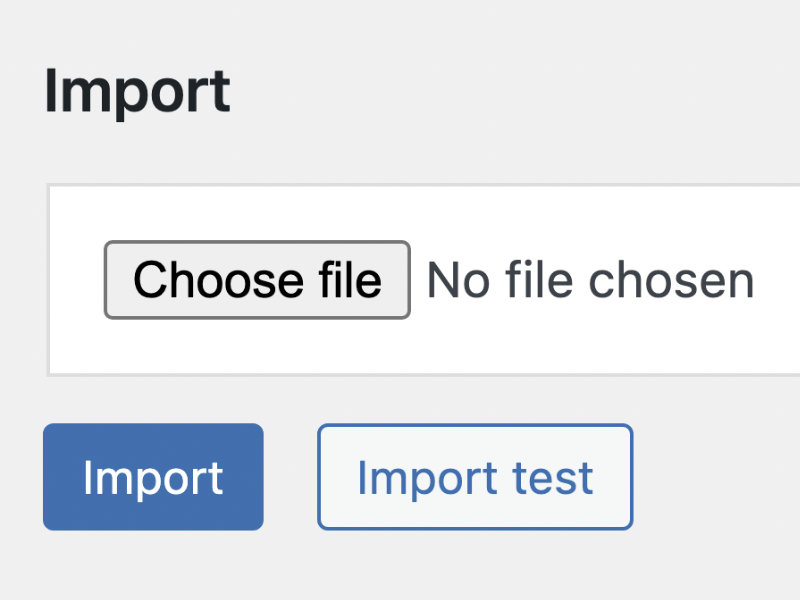 Import test
It is recommended you review your data changes before import using the handy import test tool to look at the data and once happy you can import it.
Import progress
While importing you can see the percentage progress, number of rows processed and remaining, this is information is also shown in the browser tab.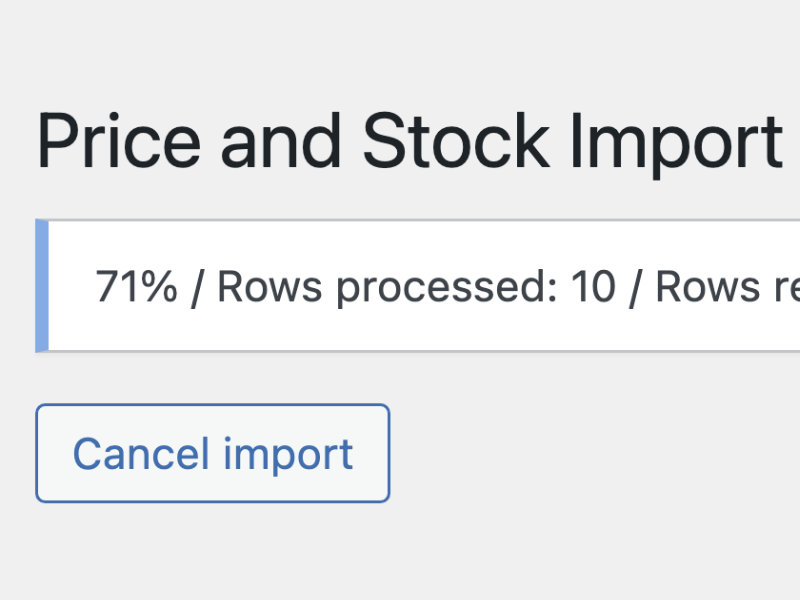 Product ID/SKU mode
The data in the CSV imported is matched by the product ID or SKU, you can choose either mode depending on how you reference products.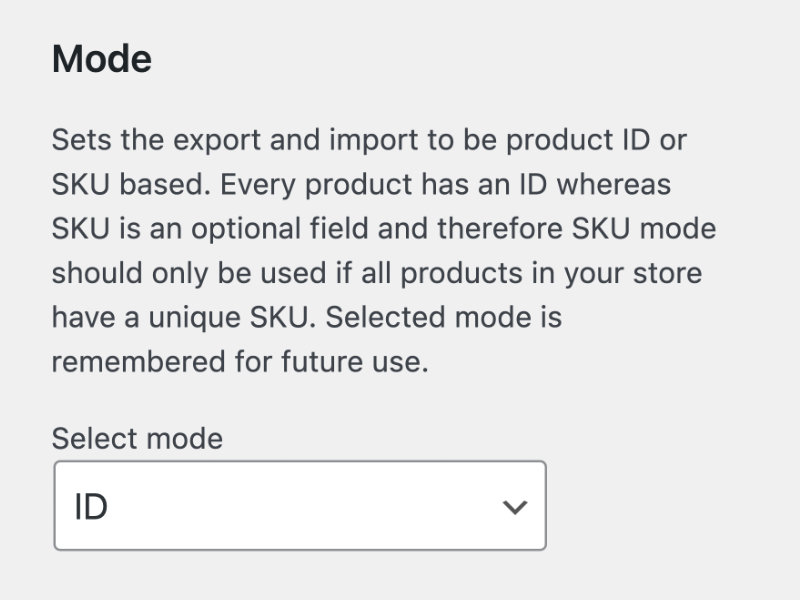 WooCommerce Subscriptions compatibility
Compatible with WooCommerce Subscriptions product types to allow you to update subscription product price and stock data in bulk effortlessly.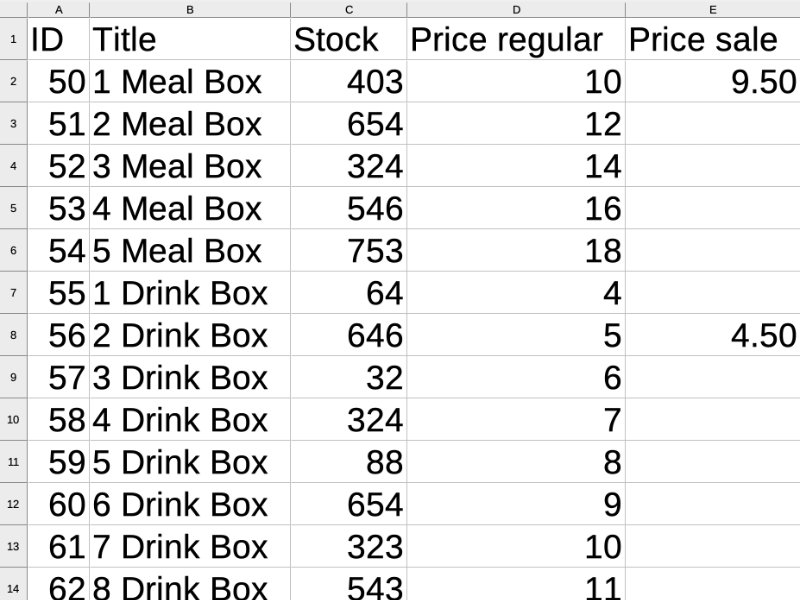 ---
Screenshots
See the extension in action…
This slideshow requires JavaScript.
---
FAQs
Frequently asked questions and answers…
Have other questions? Please contact us and we'll be happy to help.
For technical details view the documentation.
---
Requirements
Minimum PHP version: 7.0.0
Minimum WordPress version: 5.0.0
Minimum WooCommerce version: 4.0.0
Please note with any new extension it is recommended you test the extension on a staging/development environment before use on your production website.
---
Getting started
Please note that is recommended you connect your store to your WooCommerce.com account, this ensures you get extension updates when released and can access support quickly.
---
About the developer
We are 99w, we have extensive experience in WooCommerce development. All our extensions are coded to WordPress and WooCommerce coding standards as defined by WooCommerce for third party extensions to adhere to. Every release is automatically checked to conform to these coding standards before deployment for your piece of mind. You can find out more about us and the other WooCommerce extensions we have developed using the button below.