Price & Stock Import
Developed by
99w
Keep it simple—that's what this extension helps you do.
Update Your Price & Stock in CSV in Just 3 Steps
Manage the prices and stock in your WooCommerce store with ease. Once you've installed this extension, you can export existing data on prices and stock with one click, make updates directly in a CSV file, and then import the new information. That's all there is to it!
Benefits
Makes import/export of price and stock data as easy as 1-2-3
Allows you to manage data in a single CSV file with price and stock columns
Lets you review and test the CSV before import
Speeds up store management
Saves you time and money
Sample Screenshots
Click export to get all your existing data, and import to upload your new data.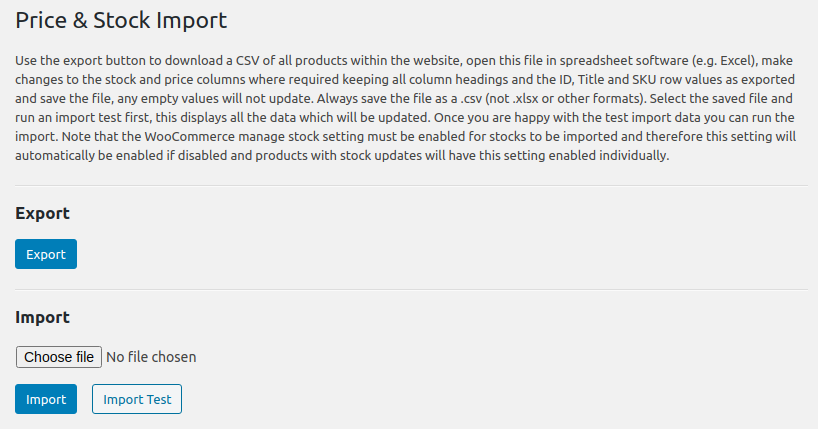 Don't forget to test the CSV file! Click Import Test to review your work.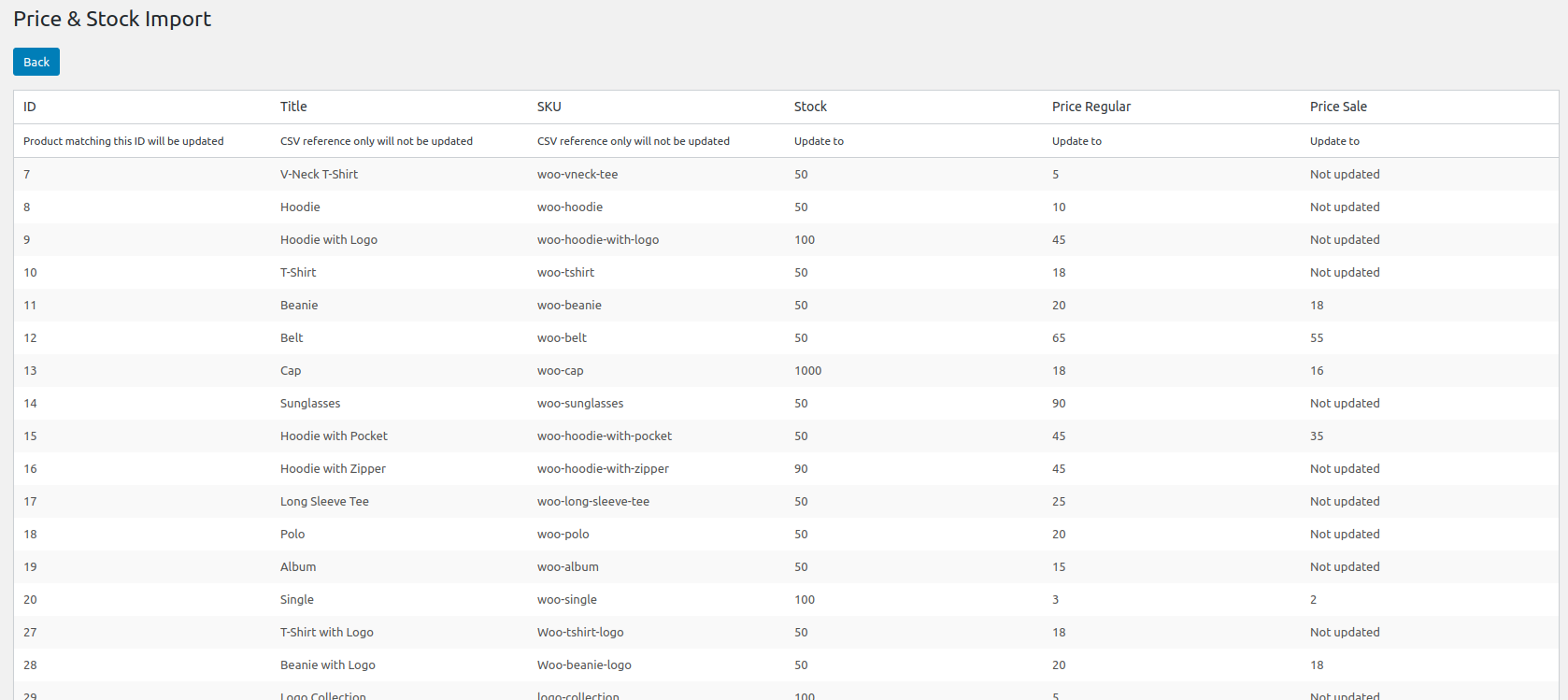 Notes
This extension works for all product types included in the WooCommerce plugin, but only for products that already exist in your store.
Always save a backup of your store before running an import.
Get Started
1. Install the extension
2. Go to Price & Stock Import in the WooCommerce products menu
3. Export your products
4. Make changes to the price and stock data in the exported CSV
5. Run a test with the revised CSV, then import the new data