Price & Stock Import allows you to easily update product price and stock in your WooCommerce store.
You simply export all your product's price and stock data in one click, open the exported CSV on your computer, make changes to the price and stock data and import. There aren't endless of columns of data to understand as it shows basic product identifiers with price and stock columns only.
Install the extension via your WordPress dashboard
Go to Price & Stock Import from the Products menu on the left of your dashboard
Use the export button to download a CSV of all your products
Make changes to the price and stock data in your exported CSV
Import the changed CSV, you can even run a test before the import to check the data is okay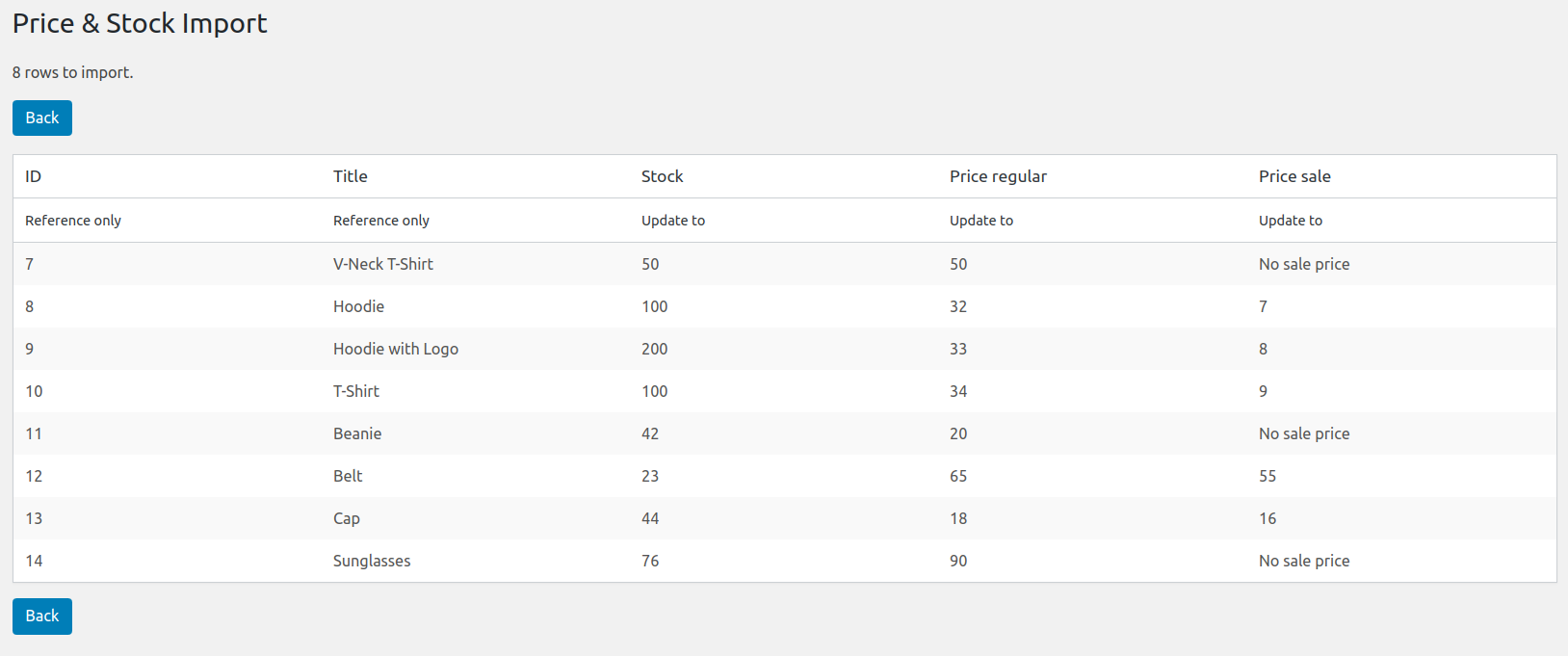 This extension uses the CSV format for exports and imports and therefore can be used with any spreadsheet software which supports the CSV format (such as Excel, LibreOffice, OpenOffice, etc) – when you have finished making changes to your CSV ready to import you need to ensure the spreadsheet is saved in the same format it was exported (CSV). If you've performed spreadsheet software specific calculations or formatting you'd like to keep then you could still keep a master version as required for use in your spreadsheet software.
There are 2 modes which effect your export and import to match products in your CSV to products in your store:
ID exports products showing the ID as the first column
SKU exports products showing the SKU as the first column – should only be used if all products in your store have a unique SKU

This extension is only for updating price and stock of products which already exist and supports all standard product types which are included in the WooCommerce plugin.
Always take a backup of your store before running an import.
Yes, the importer allows simple and variable subscription product types to have any stock and regular/sale prices imported.