Quick Order for WooCommerce
Developed by
Codup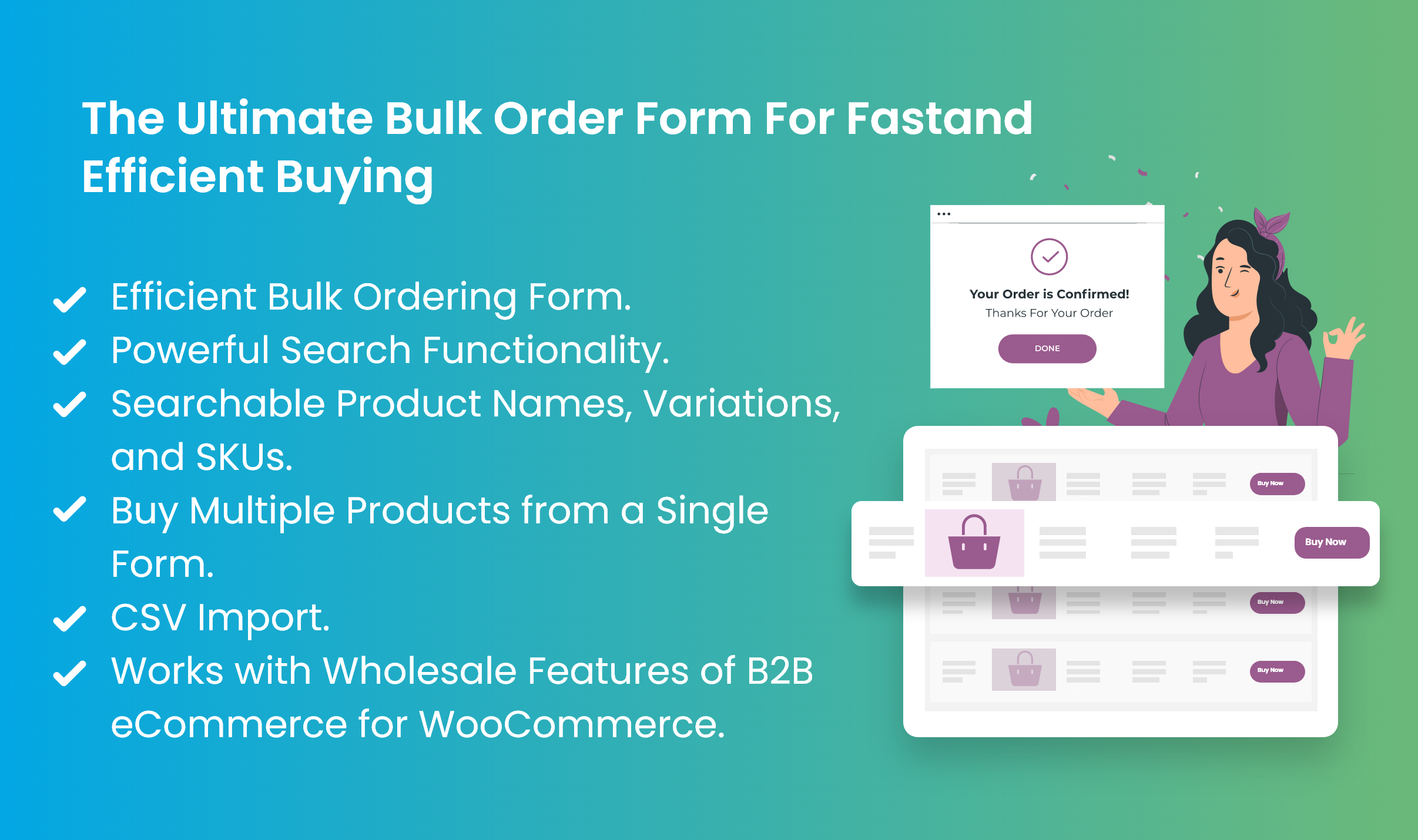 Do your customers often place bulk orders? Offer them a Quick Order form for fast and efficient buying!
Quick Order for WooCommerce plugin deploys a simple yet efficient bulk order form on your site that lets users search for the products they want to buy, enter quantity required, and check out – all in a quick and efficient way. 
Bulk Ordering Made Efficiently
With Quick Order plugin, your bulk buyers don't need to browse through bulky catalogs and visit multiple pages to place a bulk order. They can place their order from a single page – all from a single search bar!
Wondering how you can Increase your Conversion Rate? 
Quick Order Plugin for WooCommerce will optimize your buyer's shopping experience and help you convert more!  
Great for B2B Wholesale Stores and Many B2C Stores!
Quick Order Form is a must-have feature for B2B wholesale stores where your buyers usually want to place bulk orders and don't want to waste time going through bulky catalogs. It's also a good feature for grocery stores, pet supply shops, stationery shops, office supplies, etc. 
Light-weight and well-optimized with minimal impact on site performance

Receive regular updates

Powerful features

Compatible with other popular themes and plugins

Works with B2B eCommerce for WooCommerce plugin by Codup
---
Core Features of Quick Order For WooCommerce
Powerful Search Functionality

This simple search bar is more powerful than you think! Users can search using Product Names or SKUs while the search results display thumbnails and even product variations so your buyers can place their order without any friction. 
CSV Import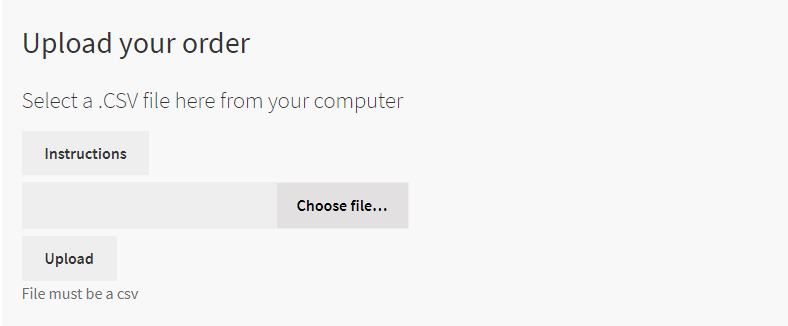 With the CSV import option, buyers can upload their order list in .csv format and automate their ordering process. No need to manually search for products from the form!
Buy Multiple Products from a Single Form

A temporary bucket allows customers to add multiple products to the bucket and add them all to the cart when done. This allows buyers to buy multiple products from a single form without being redirected to another page. 
Hide Product Categories 

You can prevent certain categories from showing up in the search results of the Quick Order form. 
Create Multiple Unique Quick Order Forms
The ability to generate shortcodes dynamically allows you to create multiple unique bulk order forms that can be embedded on different pages. 
Customization Options
Custom headings options allow you to customize your Quick Order Form to suit your brand. 
Easy Shortcode Embed

Deploying the form is easy and simple with a simple shortcode embed. Deploy it anywhere you want by inserting the shortcode on your page. 
Gutenberg Support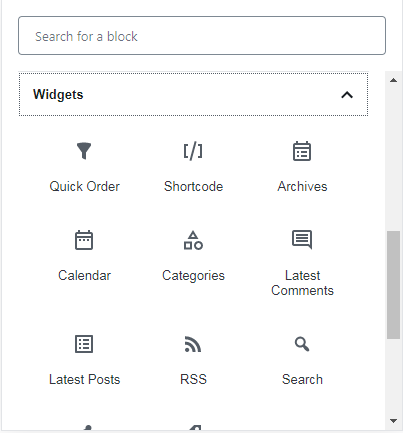 Quick Order Form can be embedded as a Gutenberg block and settings can be configured right there on the page. 
Works with B2B eCommerce for WooCommerce Plugin
It fully supports all major features of B2B eCommerce for WooCommerce including customer-level pricing, request for quote functionality, and pricing visibility. 
Grab the plugin now and enjoy watching your conversions grow!