Sell effortlessly with Wish.com Integration for WooCommerce
Reach more customers through Wish.com's WooCommerce integration extension. Connect your WooCommerce store with Wish.com and automate your sales process.
Why sell on Wish.com?
Wish.com marketplace offers a curated range of products carefully selected to match buyers' profiles and preferences, helping customers find products they didn't even know they wanted. Founded in 2011, the mobile-driven Wish marketplace rules eCommerce in Europe and North America, serving over 200 million customers. Perks of the Wish.com marketplace include:
No registration fees: Wish.com charges no registration, listing, monthly, or other fees. Get started with Wish.com for free.
Pay only when you make a sale: Wish.com functions on a revenue sharing plan — 15% — and you pay only after a successful transaction.
Mobile-first marketplace: Wish.com gives you access a vast mobile-driven community of shoppers through the Wish.com mobile app.
And with offices in the United States to Europe, Wish.com is one of the largest cross-border eCommerce marketplaces. Learn more about the Wish.com marketplace.
Try the all-new Wish.com integration for WooCommerce and simplify your online sales!
Features
Simplified listings
The extension automatically uploads your WooCommerce listings to Wish.com with a click. Merchants can also set different fulfillment rules, pricing plans, and product details for Wish.com listings based on existing WooCommerce inventory data.
Auto syncing of product data
Regular syncing of orders, product data, and any other updates on your WooCommerce store helps you avoid overselling, saves you time, and ensures that you don't miss important inventory updates.
Central order management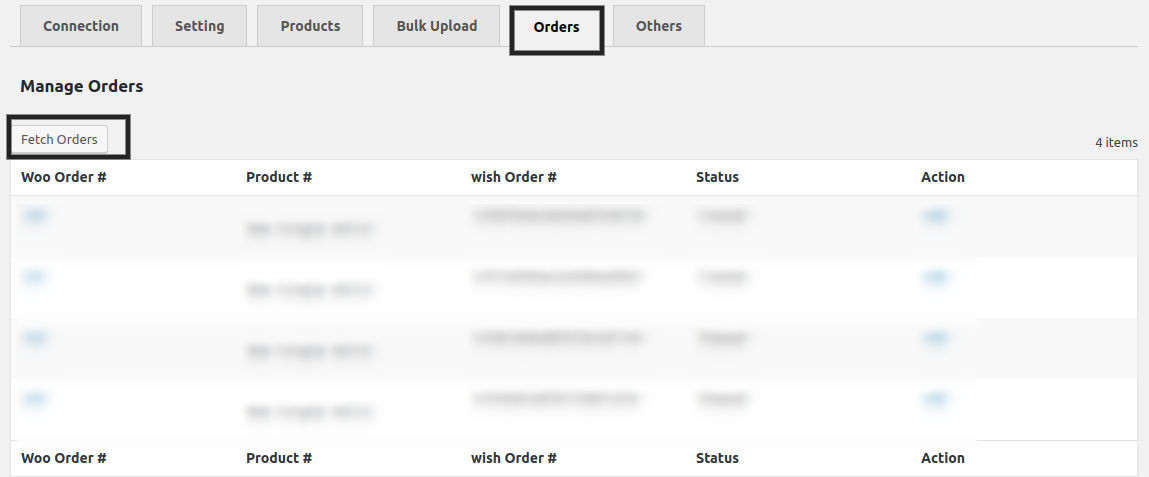 Manage orders for the products you sell on Wish.com from the extension's admin panel within WooCommerce to streamline sales and order management.
Enable and disable products
Merchants can close and reopen the products on Wish.com using the Enable / Disable feature to keep full control of inventory.
Wish return program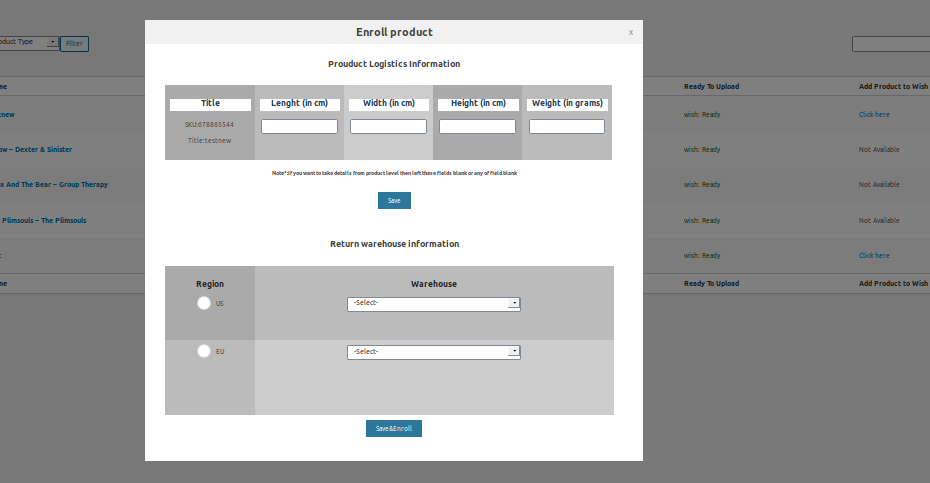 The extension is made compatible with the Wish return program. Under this, Merchants can enroll their products for return facility from US or European customers. To use this program, merchants must have a warehouse in the US or Europe to receive a return from customers.
Auto product Upload


Select the time slot from the dropdown menu to automate the product upload process at a fixed time interval.
Shipment submission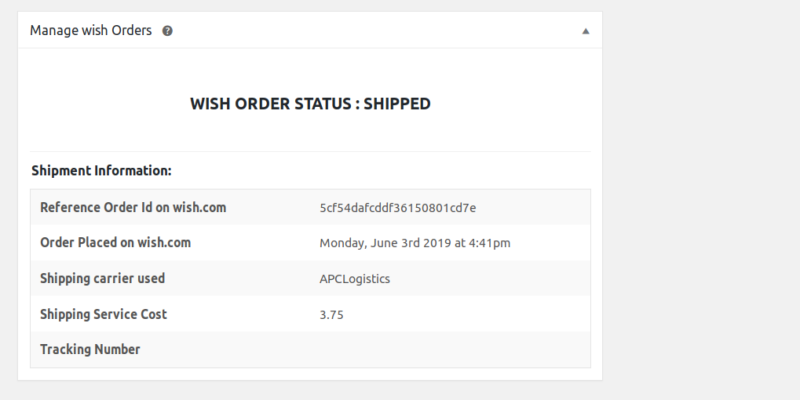 Submit shipment and fulfillment details so shoppers can track their orders. Buyers are keen on knowing the status of their orders, and offering tracking boosts customer loyalty.
Benefits
Along with a hassle-free sales experience for your customers, Wish.com's integration gives you:
Dedicated account managers
We assign a dedicated account manager for your WooCommerce store with the successful purchase of Wish.com Integration for WooCommerce. They'll help you with installation of your store and guide you through the integration process and inventory management.
24/7 Free Support:
No matter what time of day, our experts are available 24/7. Contact us through Skype, WhatsApp, phone, or your other preferred medium.
---
Is Wish.com Marketplace Integration right for your store?
Wish.com integration exposes you to a wider audience for your products — use it to drive a huge potential customer base to your WooCommerce store, and increase your ROI. Centralize your order management, automate more of the sales process, and get rid of tedious manual tasks. Let our experts help you sell efficiently and increase your revenue!
WooCommerce
The most customizable ecommerce platform for building your online business.