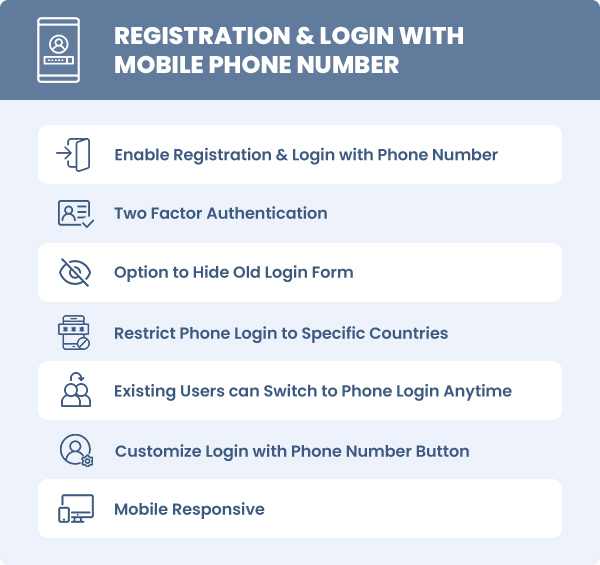 Registration & login with mobile phone number extension simplifies your customer's registration and login by substituting ID credentials with the registered mobile number. This eliminates the need for passwords and usernames, thereby allowing the customer to easily keep track of store with just their mobile.
Customers can get frustrated with long registration forms and end up leaving a site. This plugin makes it easy for your customers to register and login within seconds by using their phone numbers. To login they just have to enter their phone number, and the code they are sent — which can help increase user registrations. It also helps store owners to avoid spam user registrations on their website.
Features List:
Enable registration & login with a phone number on your store
Option to hide old login form
User information saves in the WooCommerce users section
Restrict to specific countries
Existing users can login with phone number
Customize the color and text of the phone number login button
Enable on checkout page
Two Factor Authentication
Mobile responsive
Allow customers to login with a phone number
It allows customers to login with registered mobile number, securely authenticating the account so the customer access it.  An SMS/OTP will be sent to the customer which will help validate the login through two factor authentication.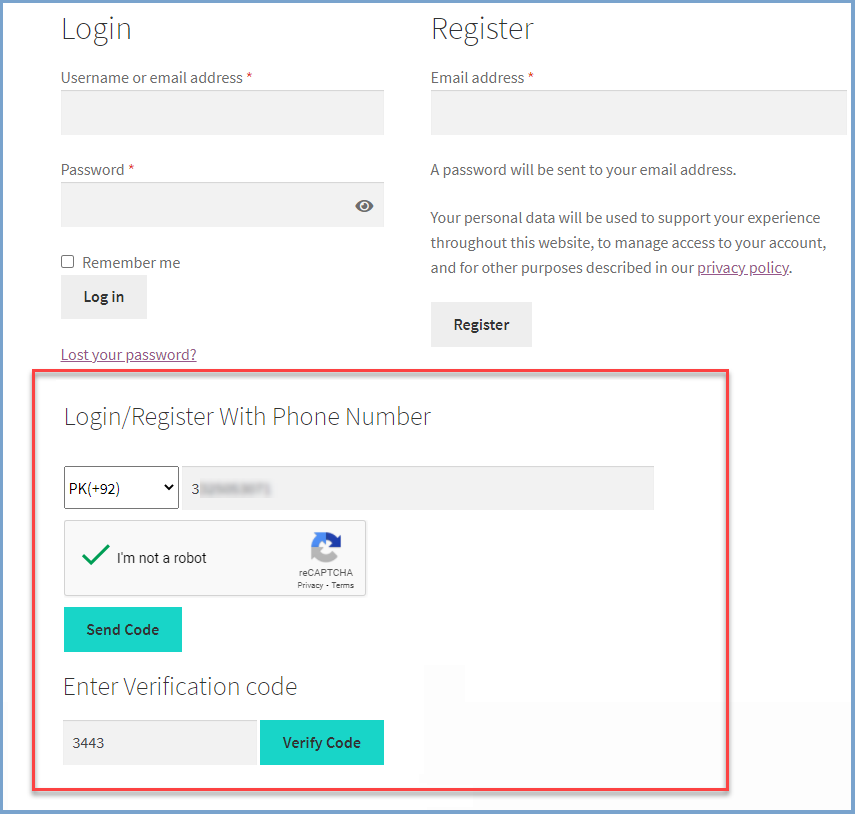 Option to hide old login form
This feature allows you hide your old login form from login page, giving customer only mobile login/registration option.
Users information saves in users section
Once the customer has entered their mobile number, the extension saves the login credentials in the users section. This saves time for the customer when they attempt login the next time.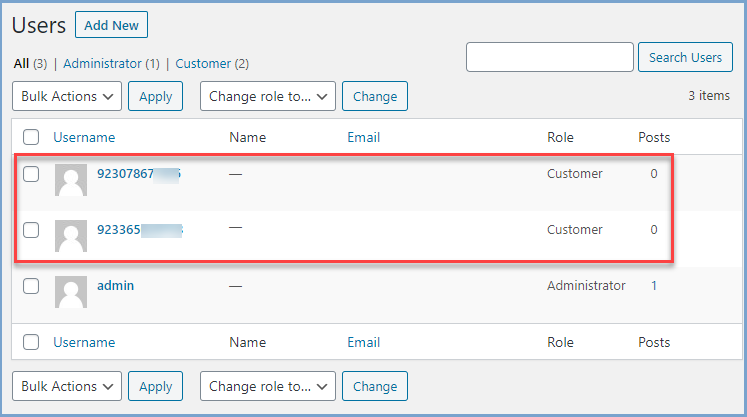 Customize color & text of phone login button
To improve user-experience you can also customize the color and text of Mobile Login button according your website theme and personal preferences.
Restrict to Specific Countries
WooCommerce login with phone number plugin allows you to restrict login my phone number facility to specific countries.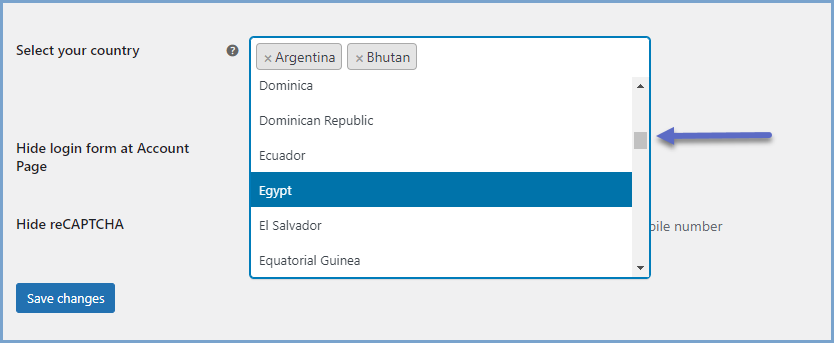 Existing Users can log in with Phone Number
Existing users of your store can also log in with the phone number by adding their phone number from my account pages.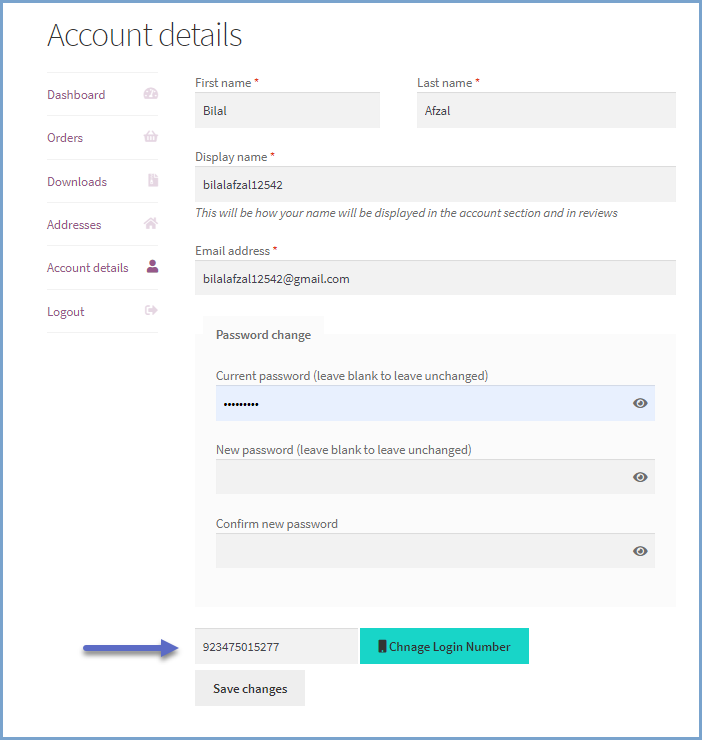 Works on Checkout Page
WooCommerce OTP login plugin fetches all the information from customer account when they log in from the checkout page.
Mobile responsive
Being mobile responsive, this extension offers seamless mobile-ready experience to the customer with faster response rate and more secure login. Customers can access their account in just a few taps.
Benefits
Easy & fast user registration for customers
Users can register and login directly with their phone numbers
Avoids spam user registration on your website
Saves customers time
Users can login without remembering their user ID and Password
How to Get Started
Purchase Registration & Login with Mobile Phone Number from WooCommerce.com.
Download and install the extension.
Activate the extension.
Go to the WooCommerce > Settings> Login with phone tab to enable and configure the settings.
Read the full installation guide here.
Requirements
Minimum PHP version: 5.2