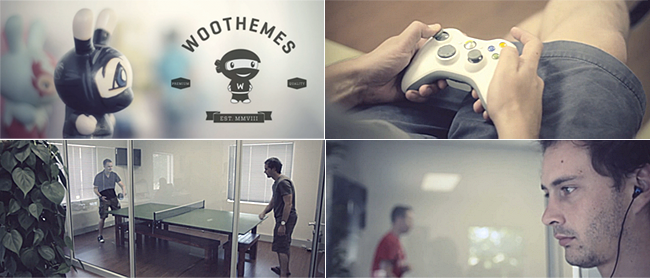 Over the past few months we've been settling into our new head office here in Cape Town South Africa, where 7 of us work from. Only three doors down from our old one that we outgrew in August last year… It has certainly taken a good amount of time to design, decorate and renovate the office, but we are finally happy with the end result.
A couple weeks ago a good friend of mine, the multi-talented Mr Andrew Schär offered his film skills to showcase our new offices and our day-to-day activities. He's done a stellar job of documenting WooHQ in an epic cinematic style. We really appreciate his time and effort in trying to make us look good, and really recommend his services.
Best viewed fullscreen and in HD.
Andy has written a blog post on his new site detailing the process and technical details of his SLR videography experiment.
Our next challenge – documenting all 17 team members spanning the world!