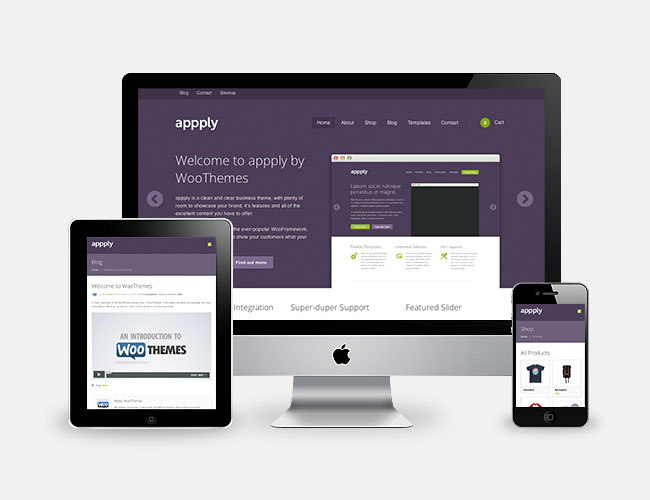 2013 kicks off with a theme we've spent the large part of December/January giving our utmost attention.
Appply is a bold and spacious theme sharing similar characteristics with our own site, whilst boasting a modern edge that will give your site a fresh 2013 feel. Designed by Chris Rowe you'll also notice lots of his tried and tested styling elements you might remember from themes like Function and Whitelight.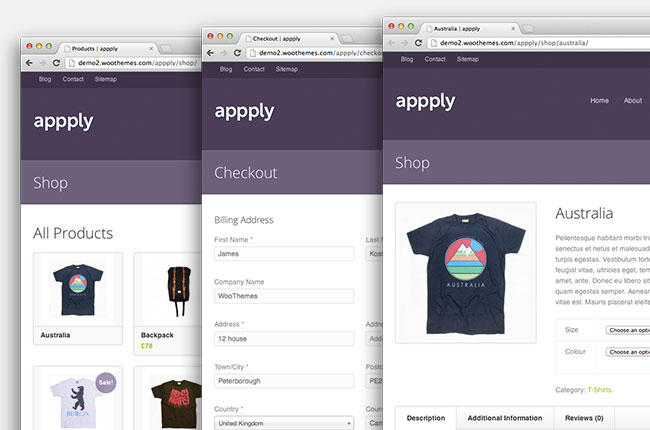 Support for WooCommerce
As you've come to expect with all our new theme releases, Appply comes out of the box with support and styling for our eCommerce plugin WooCommerce. It also supports Features and Testimonials to further beef up the feature set of this versatile theme.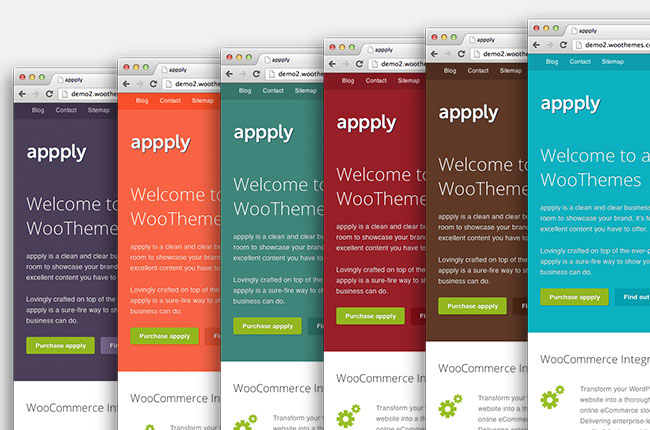 Create quick and simple alternate styles
With simple, bold and flat color styling customizing Appply should be a breeze, and thanks to it's LESS powered CSS development you should be able to make major changes to the theme with limited code edits. These alternate styles showcase it's flexibility with each CSS file being only a few lines of extra styling.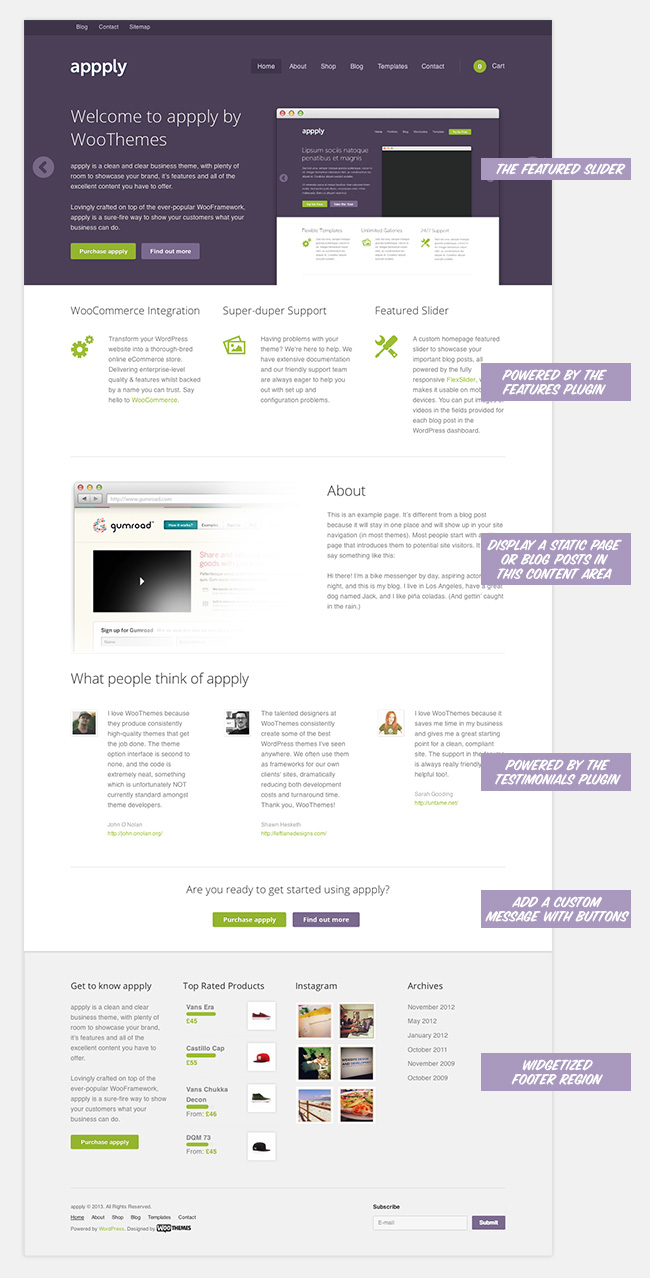 Discount Coupon
Grab this theme with a 13% discount coupon, valid until 17th January, 2013. Just use APPPLY13 as your coupon code on checkout.