So 2012 has finally arrived and we are getting back into the swing of things at the speed of Woo…
Shelflife is our first 2012 theme, designed and developed in-house by the talented Mr Cobus Bester, a.k.a. Fresh01. Shelflife is a clean, e-commerce focussed theme with a homepage dedicated to featured, popular and recent products with dedicated spaces for mini-features and promotions powered by their own custom post types, as well as a widgetized sidebar and footer regions. Think of it as a hybrid business and e-commerce theme where your products can be as much or as little a focus as you desire with a dedicated shop page available too.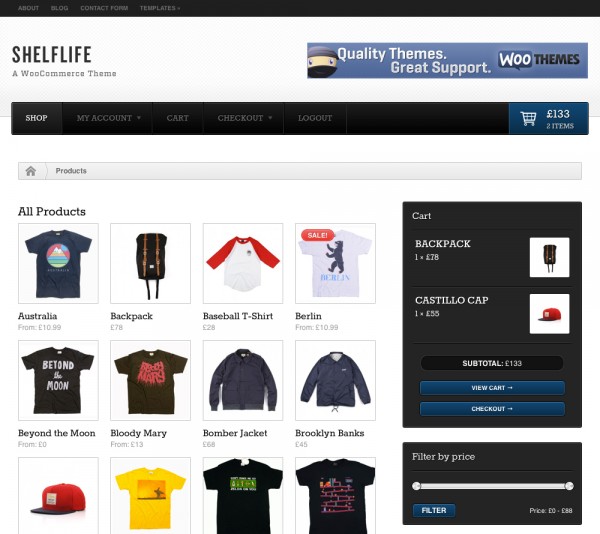 It's default styling is clean, with heavy contrast of blacks, greys and whites with a responsive layout adapting it's display for your media type and browser width.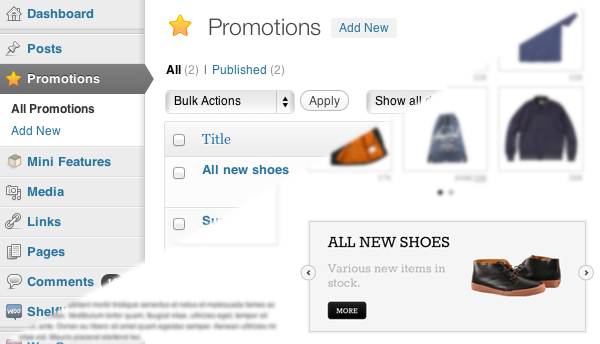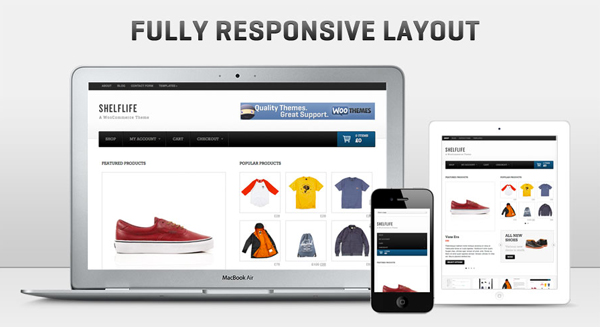 Let us know what you think! Any feedback is welcome in the comments below.
Discount Coupon
Grab Shelflife with a 12% discount coupon, valid until 12 January 2012. Just use SHELFLIFE12 as your coupon code on checkout.