A portfolio module has been one of the most popular requests for our Canvas framework theme. We've however always been cautious adding such heavy functionality into the theme and bloating the code. At least we have been until now…
With the recent launch of Canvas 4 a couple months back we are now hugely confident in Canvas's codebase. Matty has spent countless hours refining the structure into a more modular design, flexible enough for child theming, and custom hooks, filters and functions to be added.
As seen in our popular business themes, Canvas now boasts a full portfolio component for keeping track of all the awesome work you do and showcasing it to prospective clients and collaborators.
Canvas portfolio features
The Canvas portfolio component includes options to display a single image, image gallery, or video on a per-item basis, as well as testimonials from your clients (where they can tell everyone how happy they are with your work) regarding the project you're showcasing and a link back to the finished product. This allows you to choose the best method possible to showcase the work in your portfolio.
Along with being able to showcase your work, it's also possible to group similar items together, where viewers can see, for example, all your design work in a single place and get straight to the work they're looking for. This is done by means of a portfolio galleries manager and a neat gallery switcher on the newly-added "Portfolio" page template. Each gallery has it's own page with a unique URL, making it easy to share your content online.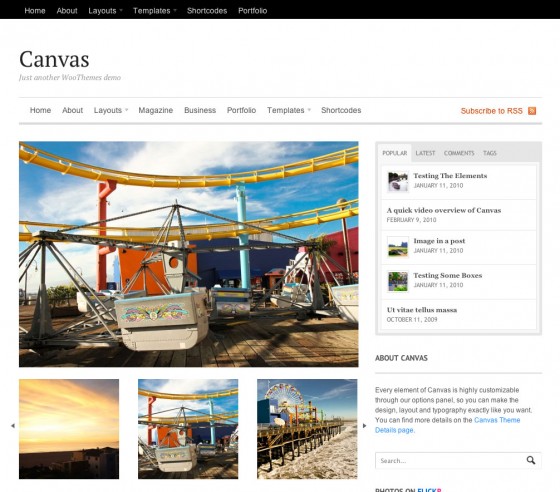 Existing Canvas users, and club members, Canvas 4.4 is now available for download. Look forward to seeing some implementations of the portfolio module soon! 3 cheers for Matty!