Ideas without execution are hallucinations.
Thomas Edison
Ideas are a dime a dozen. Often, when one has an idea, the execution of said idea gets in the way of realising the dream.
As we see it at Woo, WordPress is about empowerment. About instilling confidence. About creating opportunities to assist others in creating opportunities and executing on their ideas. Whether you're a new blogger, a young start-up business or an individual looking to test an idea, WordPress is the platform for you.
Today, we're proud to introduce you to our latest WordPress theme release. A theme inspired by those looking to start something new. A theme aimed at reaching for the skies. A theme inspired by the upstarts.
Ladies and gentlemen, meet Upstart.
Execute on your idea
Upstart remains true to it's name at all times. A full-width, large scale theme, Upstart is here to place your idea at the forefront of your WordPress-powered website.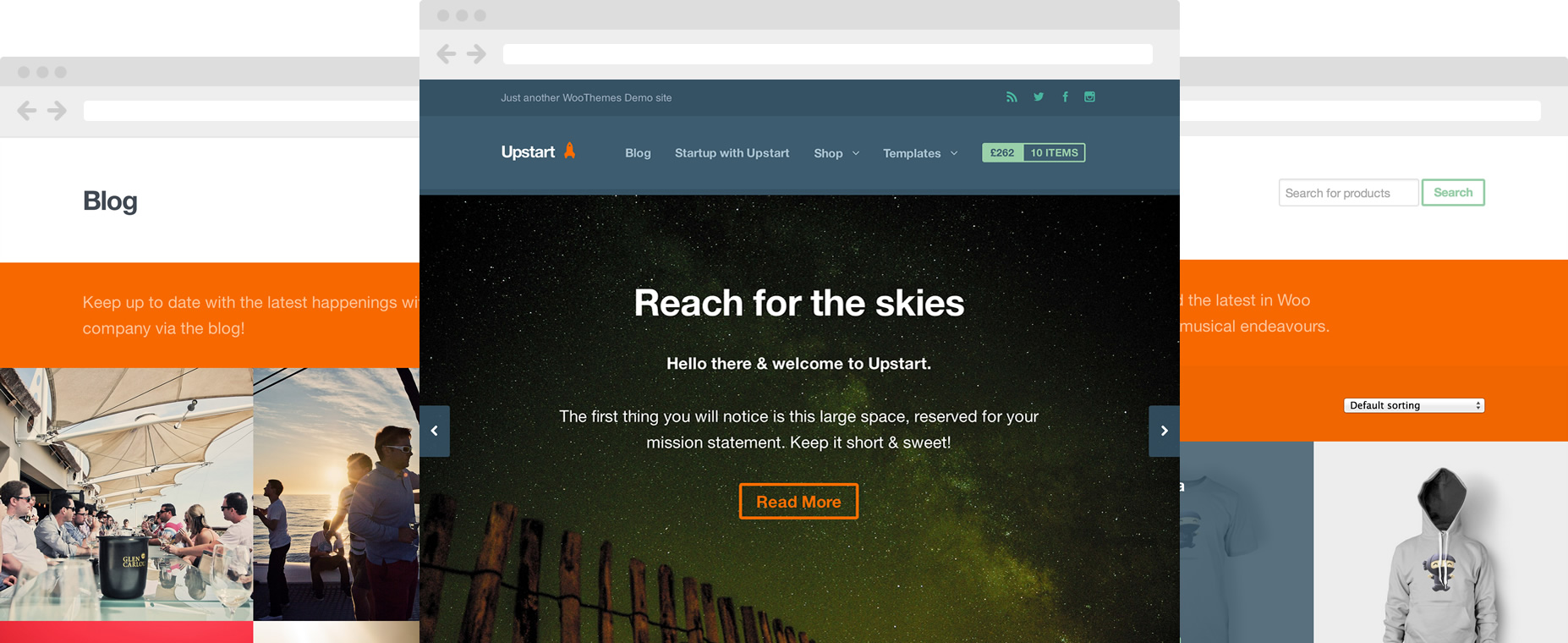 Designed by our very own James Koster, Upstart can be shaped and crafted as desired with a few small tweaks in a child theme.
With the store functionality powered by WooCommerce, the entire WooCommerce extensions library is also at your disposal to take your online store to the next level.
Not just for business
While Upstart is primarily aimed at businesses and idea-makers, the theme can be used for anything from a standard blog-style layout to a website showcasing your company's range of high quality products. With styling support for our Features and Testimonials plugins, as well as a "Business" page template, your own design is just a few small tweaks away in the "Theme Options" section.
Upstart also includes built-in styling for our new Our Team plugin, for showcasing your team members, what their roles are and how they contribute towards making your ideas a reality.
As long as you have a great idea, Upstart is the theme for you.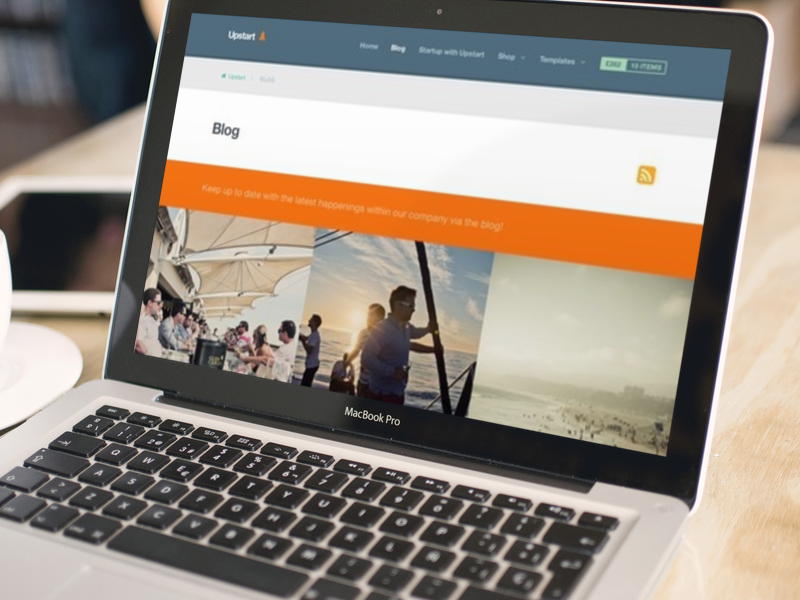 To illustrate this, we've set up a demo website to showcase Upstart and to show off just how easy it is to execute on your awesome idea.
Create quick and simple styling adjustments
Customising your copy of "Upstart" to meet your desires is important to us. With this in mind, no expense has been spared to ensure ease of use and customisation of the theme with a few clicks and your very own imagery.
Quickly provide a unique feel on your website, using our tailored selection of customisation options. A few simple clicks, your logo and your branding colours can transform Upstart into your very own, uniquely-branded, website.
Discount Coupon
Grab this theme with 35% off, during our Black Friday sale. Just use BLACKFRIDAY2013 as your coupon code on checkout.