Does your child come to you with ideas for new, creative inventions? Are they looking for ways to make money by cleaning the garage, mowing neighbors' lawns, or even charging visiting family members for parking? Your young entrepreneur might love selling products online.
There are lots of reasons to start an online business with kids: it's productive, teaches valuable life lessons, earns them extra money for hobbies, and encourages their innate creativity. It teaches kids to manage money and time, and how to communicate with and connect to people. And it can be something fun to do together!
Two sisters — Brianna (10) and Ashley (6) — decided they wanted to make a difference in the world. So they learned leathercrafting and started a business called Duck and Chick. They sell handcrafted keychains, coasters, jewelry, and other leather products and have donated over 1,080 farm animals and 1,400 meals to those in need.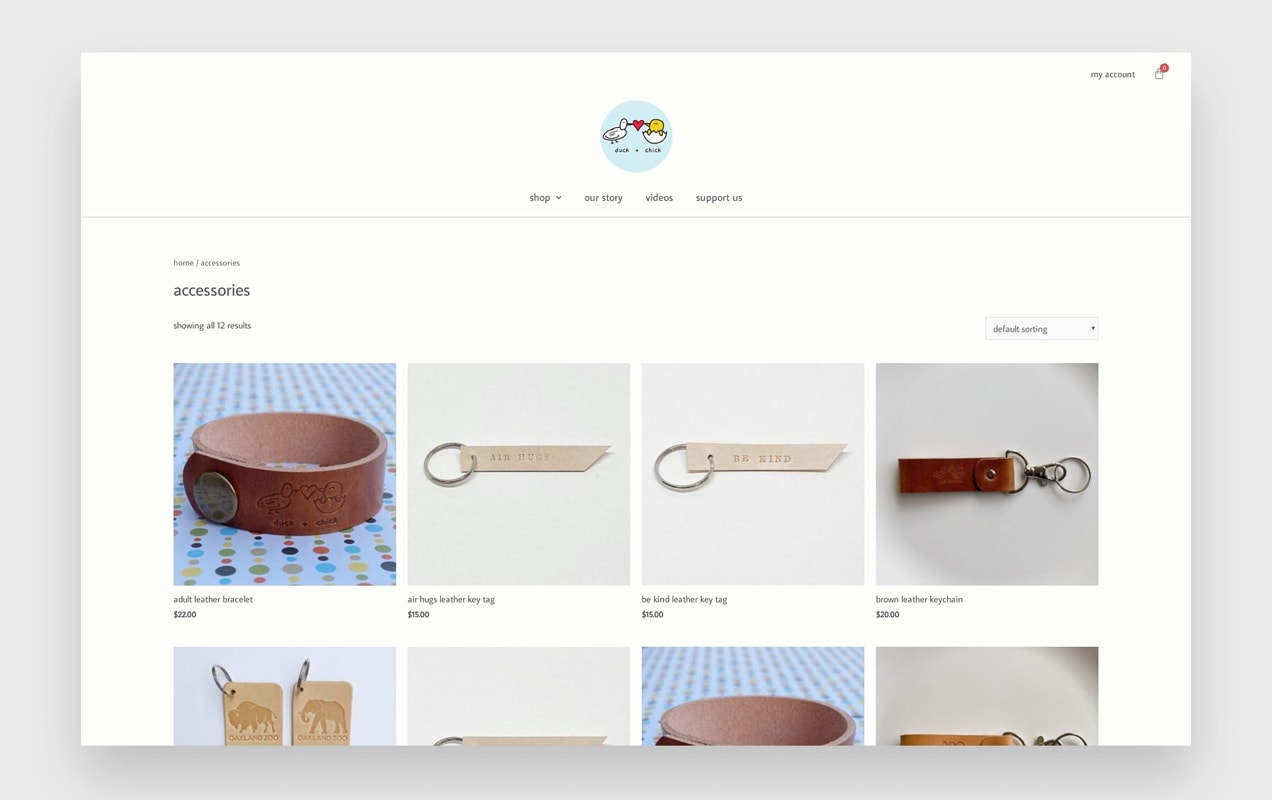 And since the coronavirus pandemic, they've added new items to encourage hope, like keychains that say, "spread love" and "air hugs," donating proceeds to provide meals for hungry kids. It's a beautiful example of children who are doing what they love, learning valuable life skills, and making a difference at the same time.
So how do you also find a practical and enjoyable venture and get started online safely, affordably, and quickly?
Choosing the right fit for you and your child
Start by brainstorming together. Are there problems your child can solve? Neighbors might struggle to find a pet sitter that doesn't charge an arm and a leg. Friends might want cute hair bands that don't slip. Older family members might have trouble carrying garden tools from their garage to their yard.
By figuring out who they want to serve (their audience) before deciding on a product, they can design products or services that fit their audience's needs.
Your child might even want to talk with people in their audience (safely, of course!) and get to know them better. What problems do they encounter on a regular basis? What makes them happy?  
Then, talk about ways they can solve their audience's problems: affordable pet sitting services, stylish hair bands that don't slip, or a more lightweight watering can. As you explore ideas together, keep it fun and engaging. What audience and problems align with what your child loves to do?
Are they crafty? Make bath bombs, jewelry, or bird houses.
Do they love art? They might create paintings, cards, or notebooks.
Are they musical? Record songs or teach lessons.
Do they cook? Make cupcakes, cookies, or recipe books.
Do they love to give back? Sell care kits for the homeless or merchandise to benefit local nonprofits. 
A young girl named Maddie Rae fell in love with slime and, after having trouble finding the supplies she needed in the store, she worked with her father to create glue, coloring, charms, and other slime crafting materials. They've now turned it into a lucrative business called Maddie Rae's Slime Making, and offer products online along with tips and tricks, recipes, and more. It's a perfect combination of passion and solution.
Selecting a platform for your online store
When you're building a store with kids, you want a platform that's affordable, safe, and easy for them to use on their own as much as possible. That's where WooCommerce shines: It's an eCommerce tool built specifically for WordPress, the free website-building platform that powers more than 37% of the web. A few reasons WooCommerce is a great solution:
It's free to start and to expand. You'll need to invest a small amount of money into a domain name (the URL of your website) and hosting (a service that stores and displays website files), but the basic WordPress and WooCommerce software are both free. And if business booms, you can scale quickly.
You can sell anything. Sell physical products, digital products, subscriptions, or memberships all from one store. Take payments for services. Your child can sell anything they dream up!
It's completely customizable. Choose from an entire library of extensions to customize your store's design, functionality, and marketing tools.
You don't need to edit any code, but can if you want to! You and your child can design a website with the WordPress block editor, and add text, images, videos, buttons, and more without knowing any code. Is your child a Minecraft wizard or STEM master? They can practice CSS, HTML, PHP, and more by editing any aspect of their site.
You have complete control and ownership. Many other platforms can take down your child's hard work without notice, and limit control over aspects of your site. With WooCommerce, you own and can edit everything.
There's unrivaled customer support. WordPress and WooCommerce users are passionate and love to help! Read documentation that covers everything you need to know, get priority support for extensions, or engage with a vibrant community.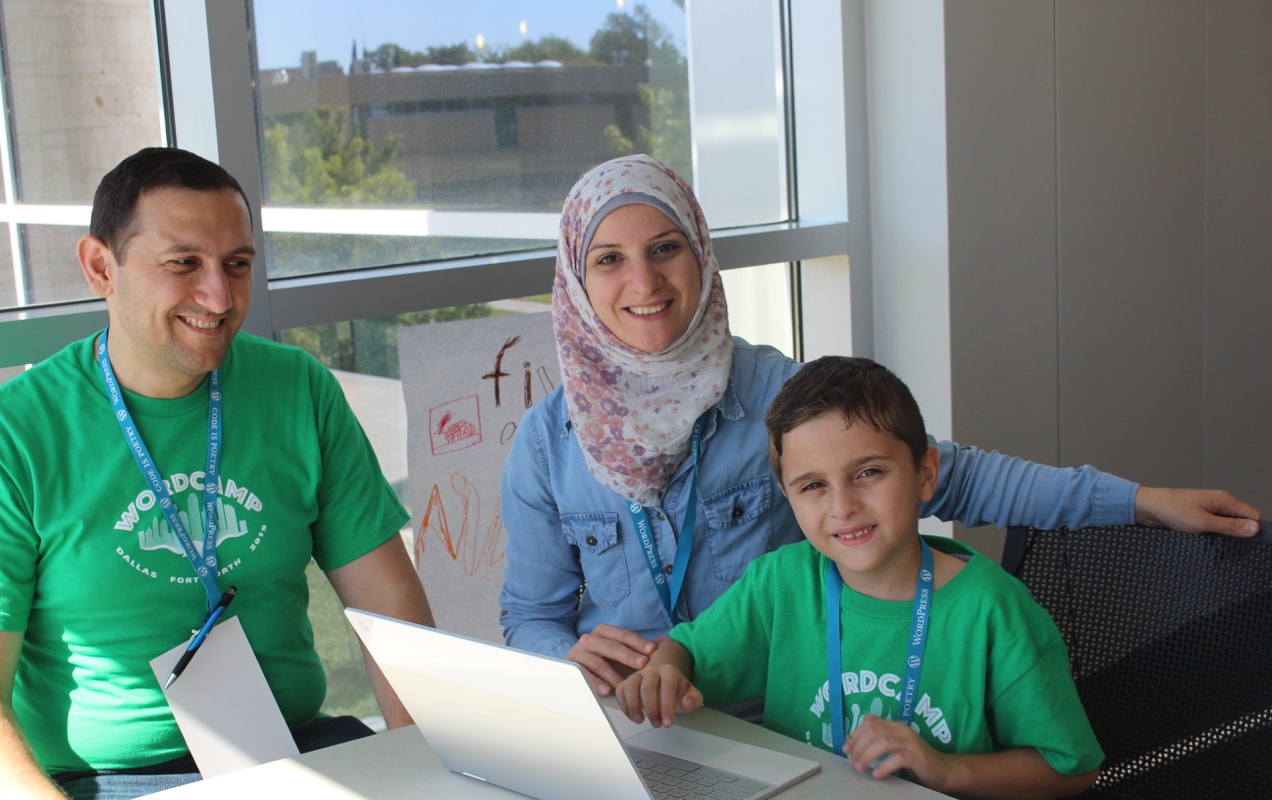 But the best part is that the WooCommerce community provides resources and gatherings to help your child learn and grow: KidsCamps take place in cities around the world. They're a hands-on, workshop-style class that introduces children to WordPress and helps them create their very first website.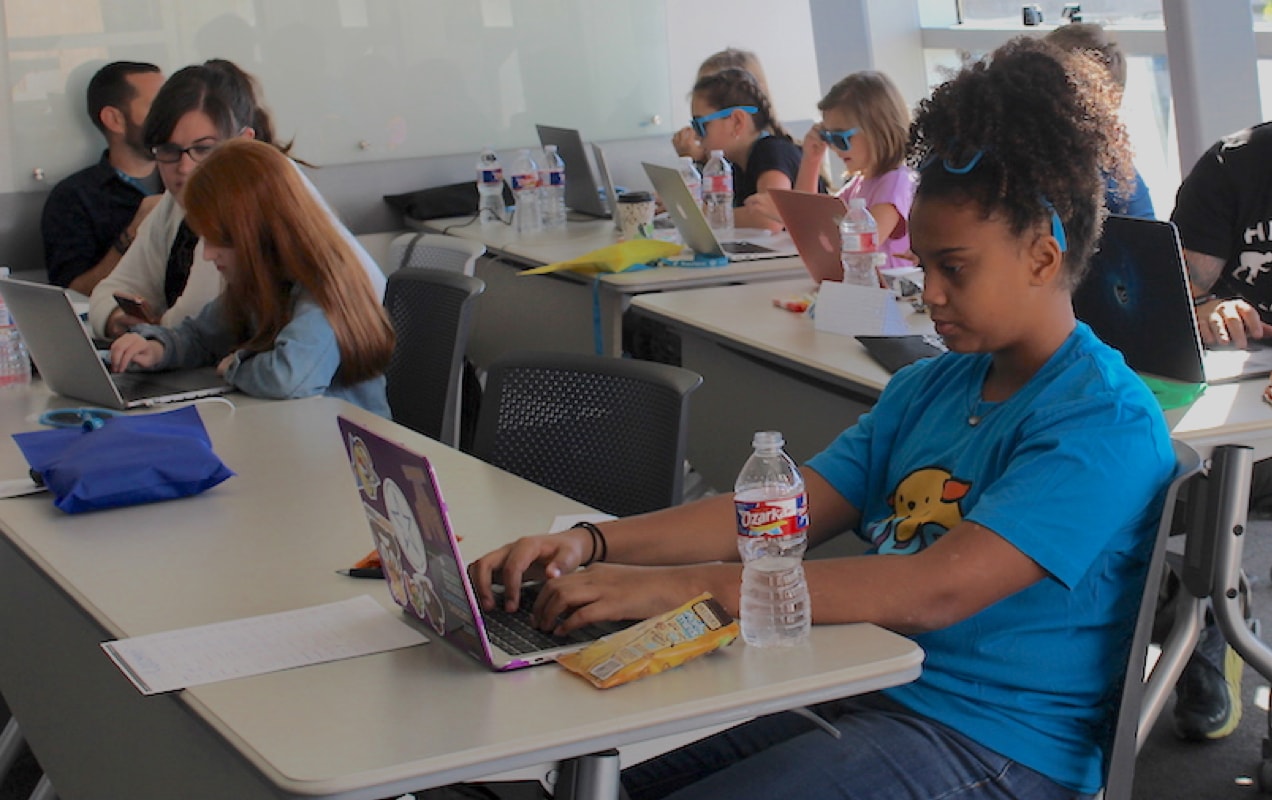 Annika attended her first KidsCamp in 2015 with her dad, Toyin, and fell in love with WordPress. She now builds websites for clients and started an online store called AnyDay Books, selling notebooks with custom-designed covers.
Sandi Batik, a WordPress trainer, eCommerce consultant, and KidsCamp leader shared, "Traditional student-gigs are going away, so if we show kids how to think like entrepreneurs and get them some tech skills, their world is not bound by a neighborhood."
The WooCommerce community is a warm, welcoming place that will inspire you and your child and empower them to succeed.
Note: Terms of service, legal requirements, and other regulations vary between platforms and governmental jurisdictions. Ultimately, as a parent, review these factors and help your children make the decision you feel is best. Depending on your child's age, maturity, and your parenting style, you may want to set up some or all of these elements in your own name. 
Setting up your child's business
The next step is to find out if people are interested in purchasing your child's products or services. Meet potential customers with your child and share an example of the product. Is the watering can easier for their grandmother to carry? Do their friends feel confident that the hair bands won't slip? Is their neighbor willing to pay their price for a pet sitter? 
You may also want to consider a crowdfunding platform, like Kickstarter, which can be a great way to determine interest in your child's product and collect money to invest in materials and manufacturing, as necessary.
Then, discuss what they need to deliver the products. Write down a list of necessary items. An artist might need canvas, paint, and brushes while a baker might need pans, ingredients, and a stand mixer. Write down the costs of each item and determine a plan to pay for them, which you may or may not decide to subsidize. This is also a great opportunity to talk about money management!
Determine how much time your child has to invest into their business each week. Consider the time they spend on school, homework, chores, and other activities and discuss what they should prioritize.
It's important to consider what setup works best for you, as well as how much responsibility you want your child to have. For example, you might want to set up a bank account in their name, or you might decide to handle all of the finances yourself. 
Choose a product structure
How will your child create products and fulfill orders? Here are three options:
Print on demand: With print on demand, you work with a third-party supplier to customize white label (or blank) products with your own designs. Shipping and manufacturing is handled by the supplier. This is perfect for kids who want to sell products with their own designs, because they can express creativity without being bogged down by shipping and manufacturing. Customize everything from shirts and hats to bags, notebooks, mugs, phone cases, and puzzles.
Handcrafting: Kids create each product themselves — or with your help — and are responsible for manufacturing and shipping. This is a great option for jewelry, artwork, accessories, bath bombs, and candles. However, make sure your child has enough time to fulfill orders, since they're the only one making the products.
Dropshipping: With dropshipping, you don't need to store inventory or ship products. Instead, you sell the product on your website and a third party manufactures it and delivers it to the customer. This is a great fit for a child who wants to sell something that solves a specific problem but doesn't want to manufacture it themselves. Sandi says, "A kid can set up a sales site, take money, have the product ship, and have no direct customer contact — which is a good thing if you're 12."
There are many other options as well. You and your child can work with a manufacturer to create products, design digital products, or deliver services. It all depends on what's right for your family.
Build your store
Creating an online store can be an engaging activity for you and your kids to do together! Follow these steps for a simple setup:
Throughout the setup process, encourage your kids to have fun, play around with design, and be as creative as they want to be. With WooCommerce, they can really bring their imagination to life!
For more guidance, check out these resources:
Encourage your kids to sell online
This is an opportunity for your kids to explore their interests, make a little extra money, and build skills that will benefit them for a lifetime. They'll also get to spend time with you, doing something fun and engaging — and who doesn't want that?
Don't feel limited by the suggestions in this guide, either. Your kids can sell virtually anything they want with WooCommerce and create a website that's as creative as they are!
Looking for more guidance and a hands-on approach? Attend one of our KidsCamps; you'll find a ton of experts who would love to help!