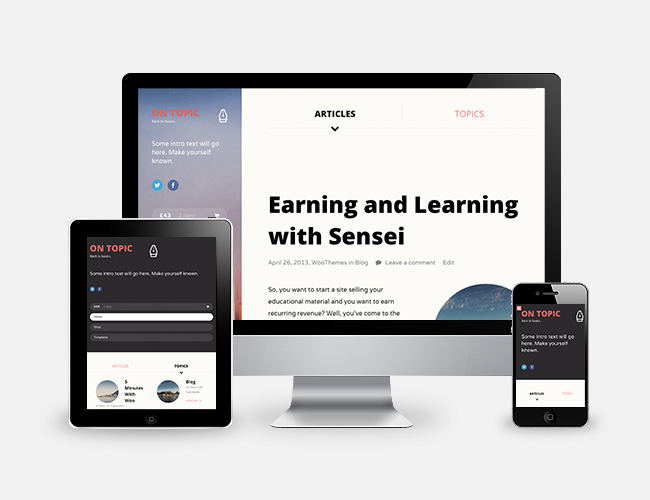 In today's world, where the internet is filled with content and so many blogs trying to get their own piece of the signal, it's important to ensure your content stands out from the rest as the authority on the topic you're writing about. In short, it's important to stay on topic.
Today, we're excited to share a design that is close to our hearts and is a project we've been working on at WooThemes HQ. No frills, fuss or unnecessary elements are included in this design. Everyone, say "hello" to On Topic, our latest WordPress theme.
Hello, On Topic.
When setting up a blog (or any website), content is king. On Topic aims to focus on the reading experience your visitors have when viewing your content, keeping it as the primary focus, without letting other design elements get in the way.
As On Topic is primarily intended as a reading-focused theme, the homepage includes your latest posts, as well as a switcher to jump to a grid of the topics you write about.
Designed by our very own Cobus Bester, On Topic can be shaped and crafted as desired with a few small tweaks in a child theme, or using the in-built theme styling options.
With the store functionality powered by WooCommerce, the entire WooCommerce extensions library is also at your disposal to take your online store to the next level.
Custom styling for WooSlider
While On Topic doesn't include a featured slider, it is the first of our themes to include customised styling for our WooSlider plugin. With the aim of this theme being around the reading experience, we felt a slider here to not be appropriate.
View WooSlider in action
WooSlider is a powerful slideshow plugin, opening up a wide range of options for creating your own customised slideshow.
Not just for writers & bloggers
While On Topic is primarily a blogging and reading-focused theme, the design can be used for anything from a standard business-style layout to a website showcasing your company's signature product. With styling support for our Features and Testimonials plugins, as well as a "Business" page template, your own design is just a few small tweaks away in the "Theme Options" section.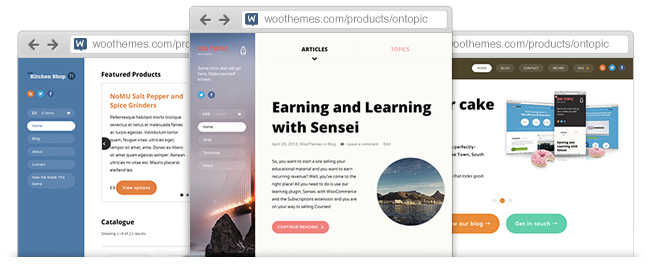 To illustrate this, we've set up two alternate demo websites to showcase On Topic, one focused on selling kitchenware and another showcasing a mocked up web design agency.
Create quick and simple alternate styles
Customising your copy of "On Topic" to meet your desires is important to us. With this in mind, no expense has been spared to ensure ease of use and customisation of the theme with a few clicks and your custom eye-catching imagery.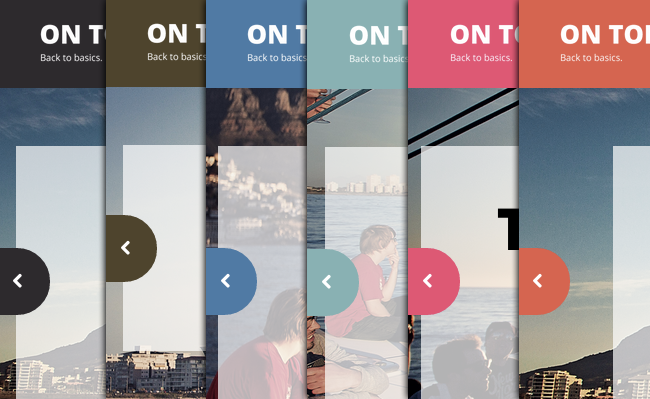 Alternate colour styles have also been included, to quickly provide a unique feel on your website. These alternate styles showcase it's flexibility with each CSS file being only a few lines of extra styling.
Discount Coupon
Grab this theme with a 13% discount coupon, valid until 11th June, 2013. Just use ONTOPIC13 as your coupon code on checkout.