We love blogging. The very foundation of how WooThemes began, centred around our co-founders each building personal brands via, you guessed it, their personal blogs.
Today, we're excited to be involved in an initiative that speaks to this passion. Ladies and gentlemen, for your viewing pleasure, we're proud to present… WooThemes for Ghost!
Ghost is the new kid on the block in the blogging systems space, offering a platform tailored just for blogging. The brainchild of John O'Nolan, Ghost aims to focus purely on publishing, with a clean and intuitive publishing section, as well as minimalist and content-focussed themes on offer.
Meet Swayze
Despite our brand tying perfectly with Ghost (after all, "Woo" is apparently the sound ghosts make), we're excited to explore Ghost with our first entrant into the pool; Swayze.
Paying homage to Patrick Swayze in the 1990 film, Ghost, "Swayze" felt like the best fit for our first Ghost offering.
Designed by Cobus Bester, Swayze has one main focus; your content. The design fits neatly around your content and gets out of your way to ensure your writing is the main focus.
View our Ghost themes View the Swayze Demo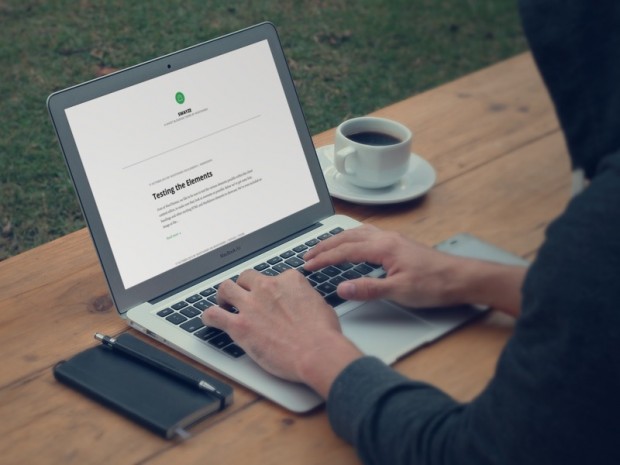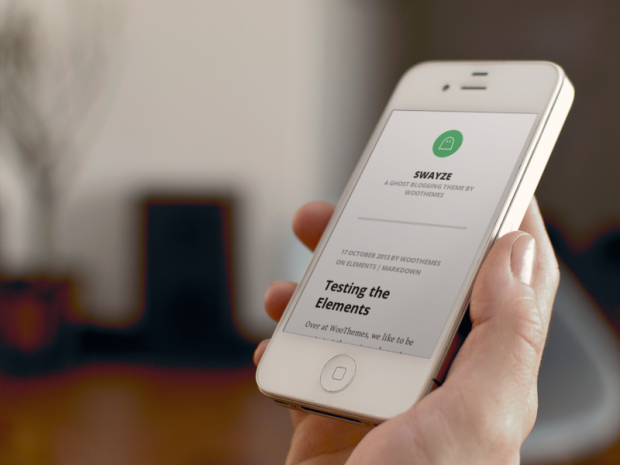 Y'all still love WordPress, right?
We love WordPress. While we've explored other content management systems in days past, WordPress has, and will, always be our favourite. At it's core, the WordPress philosophy is about democratising publishing for the world. As this is one of our core ideals as well, and Ghost aims to focus on publishing, we felt this to be a natural area for us to explore.
Will you be releasing other themes for Ghost?
You tell us. We're excited to receive your feedback on Swayze and how the theme helps you to publish more on your Ghost-powered blog.
Enter; Swayze.