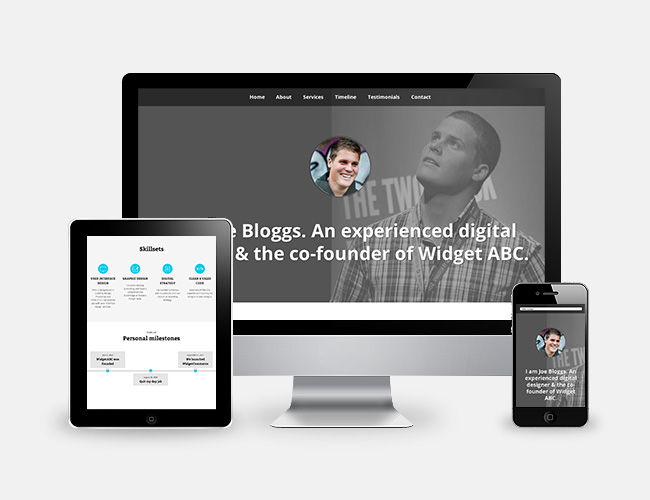 When setting up your website, the one screen that is always different and unique is your homepage. Today, we place our focus on this screen with "The One Pager", the latest offering in our WordPress themes catalog.
The One Pager, designed by Gary Murray, is a multi-purpose WordPress theme, designed to display all of your main content on your homepage in a clean and flexible layout.
With unique components such as a posts timeline, a customisable header area and an easy-to-use contact form, you can get your website up and running in virtually no time at all.
Support for WooCommerce
The One Pager comes out of the box with support and styling for our eCommerce plugin WooCommerce. We've also introduced a new "Hero Product" component, to showcase a single product on your homepage in a large view. It also supports Features and Testimonials to further beef up the feature set of this versatile single screen theme.

Create quick and simple alternate styles
Customising your copy of "The One Pager" is important to us. With this in mind, no expense has been spared to ensure ease of use and customisation of the theme with a few clicks and your custom eye-catching imagery. Alternate colour styles have also been included, to quickly provide a unique feel on your website. These alternate styles showcase it's flexibility with each CSS file being only a few lines of extra styling.
We've created 3 demos to showcase The One Pager's styling controls and how truly diverse it's usage can be. We encourage you to click through the usage examples on the demo switcher linked below to see business, e-commerce and personal applications of the theme.
Discount Coupon
Grab this theme with a 13% discount coupon, valid until 5th March, 2013. Just use THEONEPAGER13 as your coupon code on checkout.