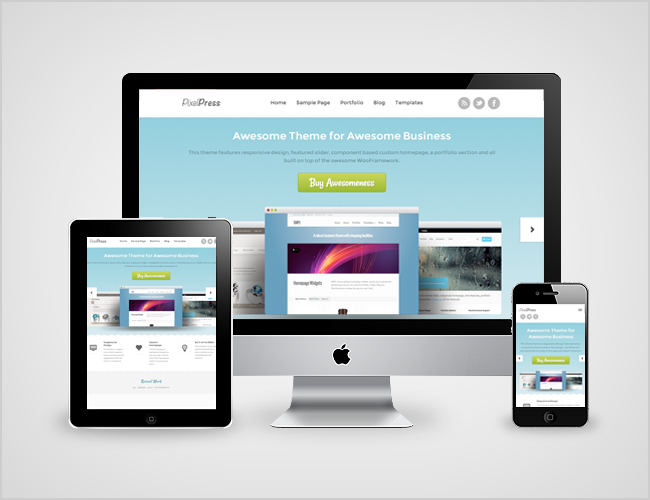 Designed by Paresh Khatri, PixelPress is a responsive business/portfolio/WooCommerce theme that follows in the footsteps of our other popular business themes.
PixelPress has all the great features of previous themes, like the custom homepage which includes a portfolio as well as features, blog and testimonial components. Included on the homepage, as well, is a featured slider which uses our own FlexSlider.
As with our recent FlipFlop theme release and Canvas theme update, PixelPress has custom styling for WooDojo and it's bundled features, to enhance your website with a tabs widget, Twitter stream, Instagram photo stream widget and more.
This theme will also support WooCommerce through a child theme which will be released in a weeks time, which will give you the ability to add e-commerce to your site. The WooCommerce child theme will also include a component for the homepage. Here is a little teaser while you wait for the child theme: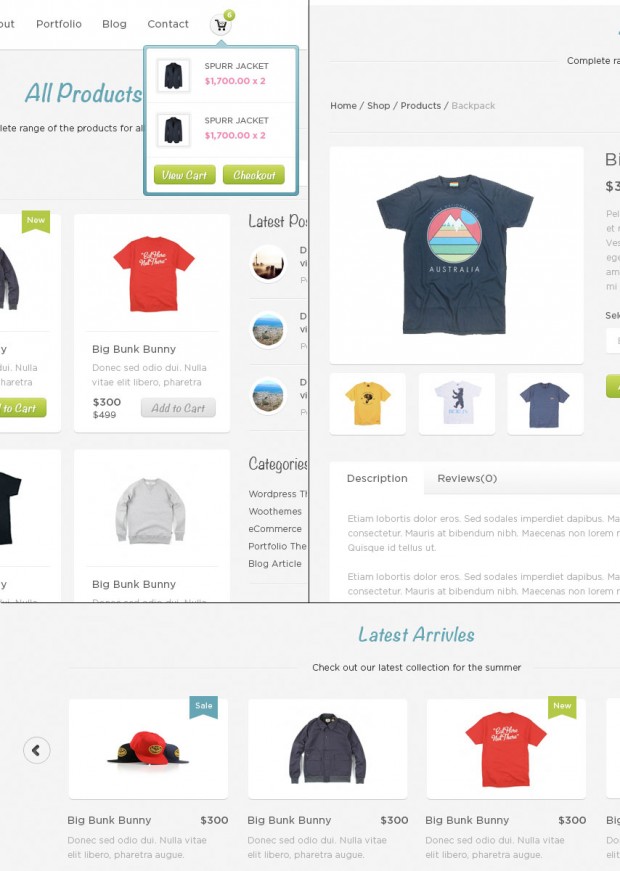 There truly is loads to this theme so check out the demo. As always let us know your thoughts, we always value your feedback and strive towards fulfilling as many of your requests as we possibly can.
Discount Coupon
Grab this theme with a 12% discount coupon, valid until 24th July, 2012. Just use PIXELPRESS12 as your coupon code on checkout.