Merchant is the brain child of our in-house pixel wrangler Mr Cobus Bester. His idea was to design a theme with a unique adaptive layout with advanced customization controls, to help equally highlight all the business modules of our popular themes, along with the capabilities of showcasing a portfolio, blog and mini-features with JS Masonry. Think of it as an alternative to some of the popular hosted solutions for designers showcasing portfolios and selling prints.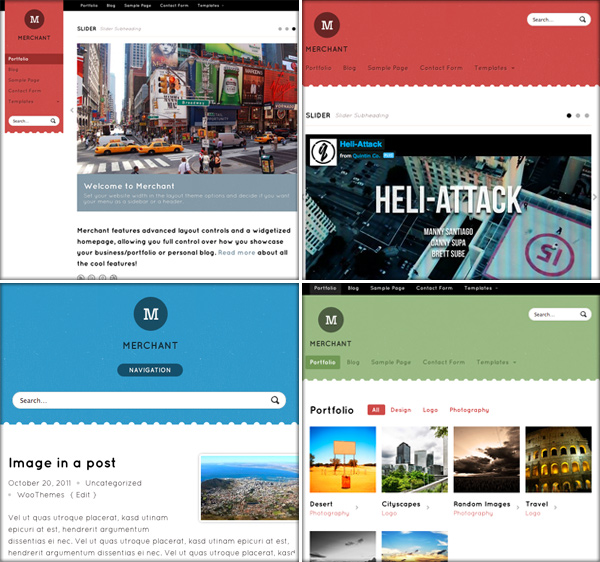 Based on the findings of Whitelight, Merchant is also designed with the WooComponent widgetized homepage functionality. What does this mean? You can easily place any of the homepage modules in any order, excluding or including particular ones. Your homepage is your "canvas" to do what you like with.
Once Cobus was happy with the final design Jeff added some neat layout controls giving you creative reigns as to how your site should scale – e.g. do you want the menu system in the header or on the sidebar, fixed or scrollable. The team also added some neat JS Masonry functionality to help create a perfectly fluid layout for the blog, portfolio and mini-feature modules.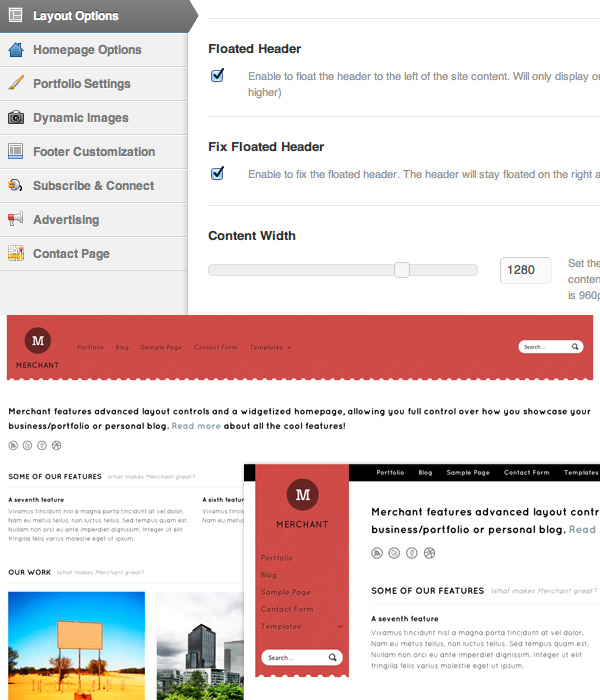 Like the name suggests the theme is perfect for designers/shop owners/retailers wanting to showcase their merchandise in a clean design. Should you be expecting WooCommerce support for such a theme then wait till next week for the child theme with pixel perfect styling support. We need to give you something to look forward to right?
There truly is loads to this theme so check our the demo. As always let us know your thoughts, we always value your feedback and strive towards fulfilling as many of your requests as we possibly can.
Discount Coupon
Grab Merchant with a 12% discount coupon, valid until 19th April, 2012. Just use MERCHANT12 as your coupon code on checkout.