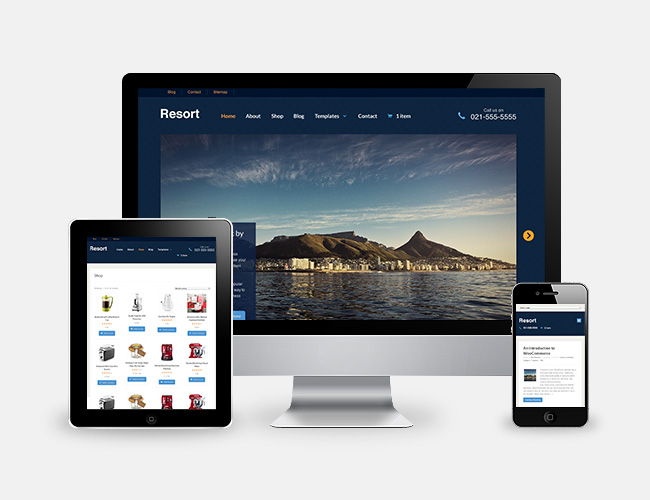 Today, we're proud to announce the latest addition to the WooThemes theme catalog. With a layout that has proven itself time and again online, as well as an array of helpful and informative features… ladies and gentlemen, meet Resort.
Meet Resort
In all business, brick-and-mortar or otherwise, the most important aspects are a keen idea and customers to purchase it. The link between these two is contact.
Resort includes several features to help your visitors to contact you easily and quickly using a variety of contact methods, directly available on the homepage (you can even display your telephone number directly in the header area). Designed by Chris Rowe, Resort takes a clean and well-structured approach to displaying your content and helping your visitors and potential customers to learn more about you and your business. With the store functionality powered by WooCommerce, the entire WooCommerce extensions library is also at your disposal to take your online store to the next level.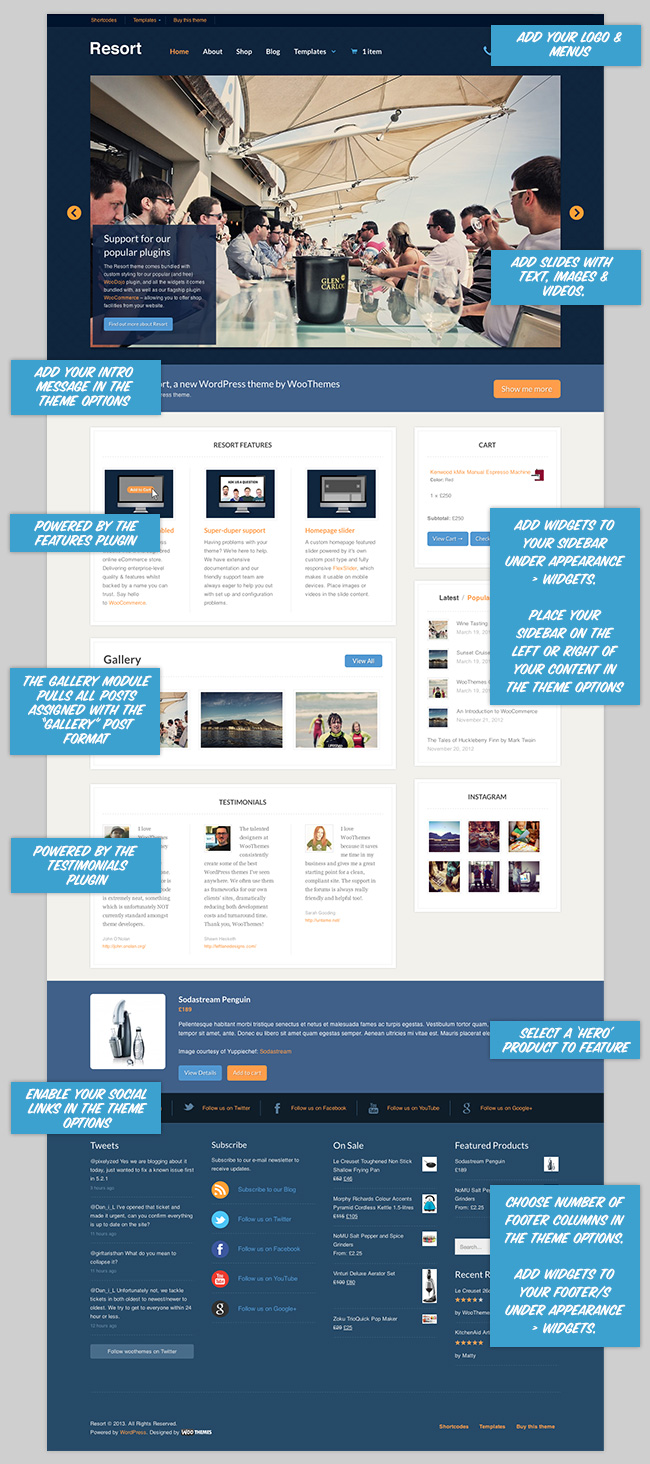 Galleries, post-formatted
Resort includes native support for the "gallery" post format, bundled into WordPress. Simply create your blog post, set the "gallery" post format, upload your images (set one as the featured image for the gallery "cover image") and add a "gallery" shortcode into your content. Your images galleries will then display neatly on the homepage, as well as in line with your other blog posts.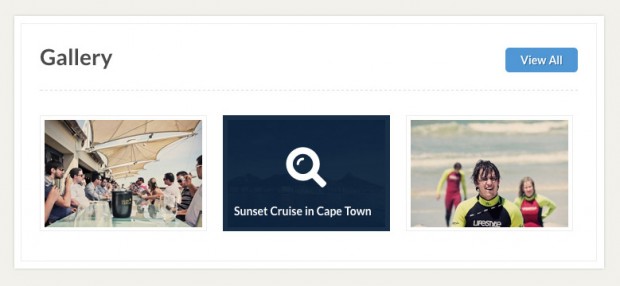 Not just for business
While Resort is primarily a business-focussed theme, the design can be used for anything from an online store to your own personal branded nameplate website. With styling support for our Features and Testimonials plugins, as well as a "Blog" and a "Business" page template, your own design is just a few small tweaks away in the "Theme Options" section.
Create quick and simple alternate styles
Customising your copy of "Resort" is important to us. With this in mind, no expense has been spared to ensure ease of use and customisation of the theme with a few clicks and your custom eye-catching imagery. Alternate colour styles have also been included, to quickly provide a unique feel on your website. These alternate styles showcase it's flexibility with each CSS file being only a few lines of extra styling.
Discount Coupon
Grab this theme with a 13% discount coupon, valid until 23rd April, 2013. Just use RESORT13 as your coupon code on checkout.