For budding entrepreneurs ready to test the waters of eCommerce, dropshipping is a great way to wade into the shallow end of the pool. We've compiled a list of the best items to sell using this low-risk and increasingly popular sales tool.
Starting a dropshipping business means no production, no inventory, and no employees (at least at the start.) Unlike the conventional retail model, dropshippers purchase inventory as needed from a third party — usually a wholesaler or manufacturer — to fulfill orders.
Your first (and arguably most important) task is deciding which products you want to sell. To start, it's always a good idea to think about your audience and the problems that you solve for them. But sometimes dropshipping can be about capitalizing on a trend. Here are a few principles to guide your decision on what to sell.
1. Discover new products with pre-existing demand from an audience motivated to buy. That audience should be large enough to supply you with a steady stream of customers.
Go on a fact-finding mission to expand your awareness of products and audiences. When researching lists of successful dropshipping products, you may discover specific corners of the market you never noticed before. You can carve out a niche within an existing audience to add value to their lives and become the go-to source for certain items.
2. Narrow down to a few product ideas. Whatever subcategory you begin to target, such as pet fashion products, note the types of items within that niche. Examine what's for sale and what people are buying. This is the way to become more acquainted with your industry.
3. Uncover short-lived trends. One dropshipping product list we'll refer to in a moment mentions N-95 masks. Were the majority of people looking for face masks before February of 2020? No. But some dropshipping businesses were positioned to capitalize on this trend when Covid-19 hit. A year or two from now, the demand for these products may decrease significantly.
The best dropshipping products
We've studied lists of products from some of the more established dropshipping companies and related sites, including Spocket, Oberlo, Saleshoo, and others.
Here are few we handpicked for consideration:
1. Animal novelty socks
Animal lovers get excited about anything featuring their favorite creature. You probably have a family member with a duck collection or a friend from high school obsessed with sharks. In regular stores, they may rarely run across a pair of socks with their favorite animal, however they'd be delighted to find a great selection online!
Animal novelty socks are an ideal dropshipping product because they're unique, hard to find in stores, and appeal to a very enthusiastic demographic.
2. Silicone baby glove teethers
For each baby born, ecstatic family members and friends are eager to shower them with gifts. Silicone teether gloves are a novel way to help babies chew on something that won't hurt them. Will they work? They're getting rave reviews, so it's likely that millions of new parents will buy them in hopes that the answer is "yes."
3. Phone tripods
This specialty item belongs to the growing niche of phone accessories. Anyone who has ever struggled to balance their phone on a stack of books or some other random item knows how frustrating it can be. A phone tripod is affordable and appeals to everyone from grandmothers on FaceTime to teens who want to take selfies and business professionals on Zoom calls.
4. Remote control cars
Remote control cars have been around since the 1960s. Parents who grew up with these miniature vehicles are looking for ways to pull their kids away from video games to spend quality time together. Remote control cars, which get cooler and cheaper with each new generation, might just do the trick.
5. Melatonin tablets
Melatonin tablets are a triple threat. They fit in the supplements niche, the health niche, and the beauty niche. Why? Because good sleep correlates with better health, and better health tends to make you look better.
In these days of stress and endless gadgets, people need sleep more than ever, and many of them are looking for natural remedies like melatonin.
6. Instrument repair tool kit
More people spending more time at home means more people looking for something to do. For all those who gave up their dreams of being heavy metal guitarists or classical violinists when they were younger, now might be a great time to learn how to play an instrument.
Musical hobbyists can be a profitable niche for dropshipping businesses because people with strong interests will buy all sorts of related products. Each musical instrument could be considered its own hobby, and therefore could support its own array of dropshipped items.
7. Electric flea comb for puppies
A puppy is all fun and laughs and great Instagam fodder until it gets fleas. Stinky chemical treatments may just be a thing of the past. This invention is an electrically-charged comb that zaps fleas without harming the dog. And if customers like it, they'll keep coming back, since they'll need a bigger one when their pup grows up.
8. Waterproof shoe protectors
Okay, these might look goofy. But unique and individualistic fashion styles don't seem to be slowing down, so there's no reason these can't make a comeback.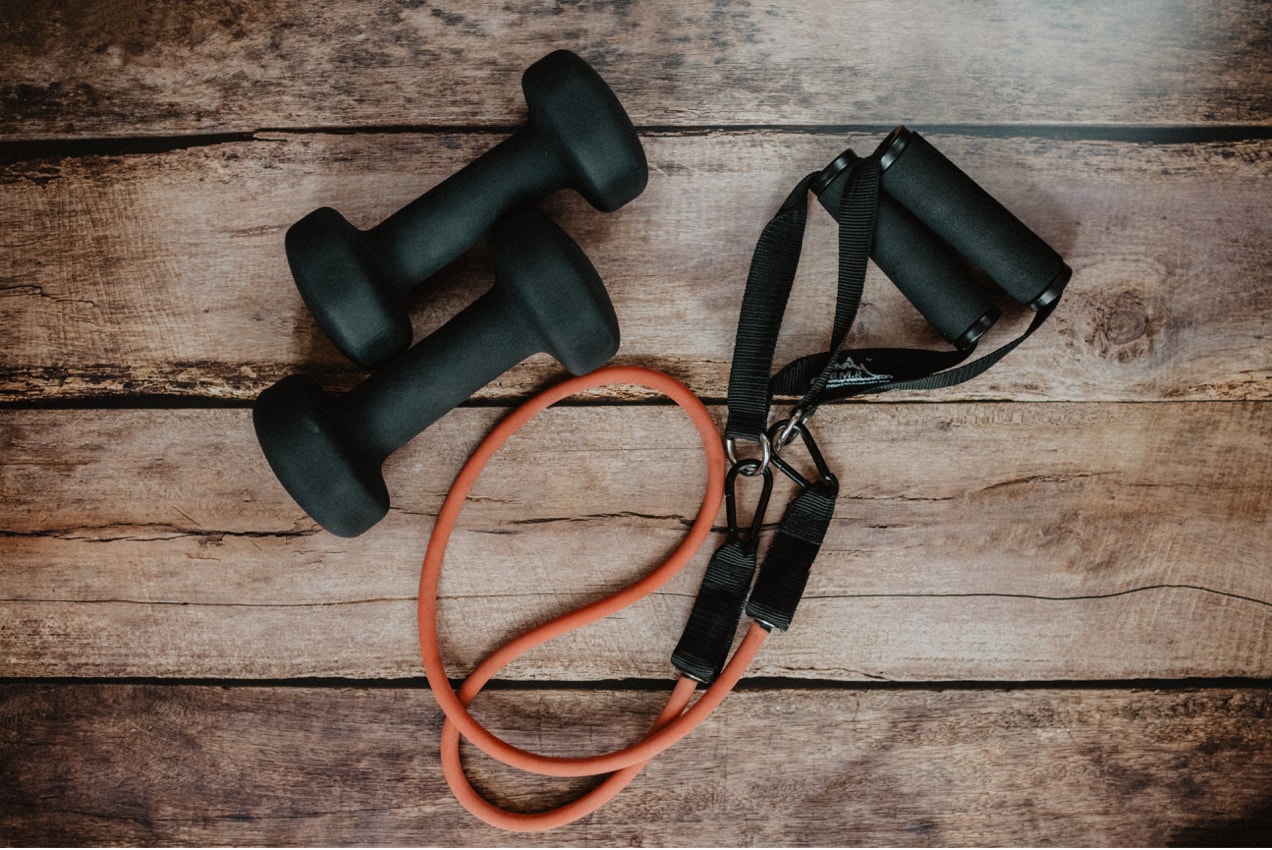 9. Resistance bands
The home workout is here to stay and these stretchable bands are a simple piece of fitness equipment. Unlike weights and pilates circles, they take up no space, are affordable, cheap to ship, and can be used to enhance any type of workout.
10. Organic tea
Can you sell food in a dropshipping business? Certainly. It just has to have the shelf life required for shipping. And tea is a great product because if a customer likes it, they'll buy from you repeatedly.
Other niches
Some of the most profitable dropshipping niches are covered in the products above. Others include wearable devices, men's grooming tools, smartwatch accessories, video lights, wall stickers, and sportswear.
What next?
Study successful dropshipping companies and see how each one presents their products, what the ordering process is like, and how they market. Learn all you can from successful businesses, so you don't have to start from scratch.
Also, be aware of products you want to avoid selling. Nexcess recommends avoiding:
Sharp or flammable products.
Fragile products that might break during shipping.
Products with copyrighted imagery.
Heavy products with prohibitively high shipping costs.
Electronics and tech with too many moving parts.
High-end and fitted clothing that result in a high volume of returns.
Ready to get started?
If you're still weighing your options, read more on the pros and cons of dropshipping. If you've decided to start your new business, read our guide on creating a successful dropshipping business and browse our full list of extensions. These facilitate all of the backend processes required to run your operations, like inventory management, accounting, customer service, shipping, and more.
Now drop everything and start shipping!