If you're looking to start an online store and don't want to deal with inventory, production, shipping, or other backend systems, a dropshipping business may be the perfect fit.
Use this resource as a starting point for understanding dropshipping. You'll see what it takes to launch and sustain a successful business that earns you enough to quit your day job and be your own boss.
Understand the business: What is dropshipping?
In essence, a dropshipper is a middleman. You find the customers, another company manufactures and ships the products, and you take a cut of the earnings.
That manufacturing company may create products people want and need, but doesn't want to worry about marketing. They've gotten halfway to the goal: making sales. Your dropshipping business gets them the rest of the way. You use your marketing abilities and customer service skills to reach new customers, build loyalty, and become their trusted source.
One of the most well-known dropshipping companies is Wayfair. They don't make anything; they just list an array of home furnishings manufactured by a variety of other companies. All the products are listed in one place, making it like a physical brick and mortar store. They buy from vendors, mark up the prices, attract customers, and make profits off their sales.
You can create something similar in your own niche. Continually add products and set your own prices, without worrying about shipping, inventory management, product storage, or manufacturing. Here's how to do it:
Step one: Choose a niche
You must choose a niche. No business can sell everything to everyone.
A good niche is one with products people are willing to pay for online. There should be some demand — dropshipping isn't the place to roll out a bunch of untested products.
The good news is, your niche can be almost anything. You can pick any sport or recreational activity and sell to enthusiasts. Or sell products related to fitness, food, fashion, home improvement, electronics, entertainment — the list can go on forever.
Each niche also has sub-niches. Hats can be narrowed down to outdoor adventure hats, women's hats, sports hats, hats with funny messages on them, and more.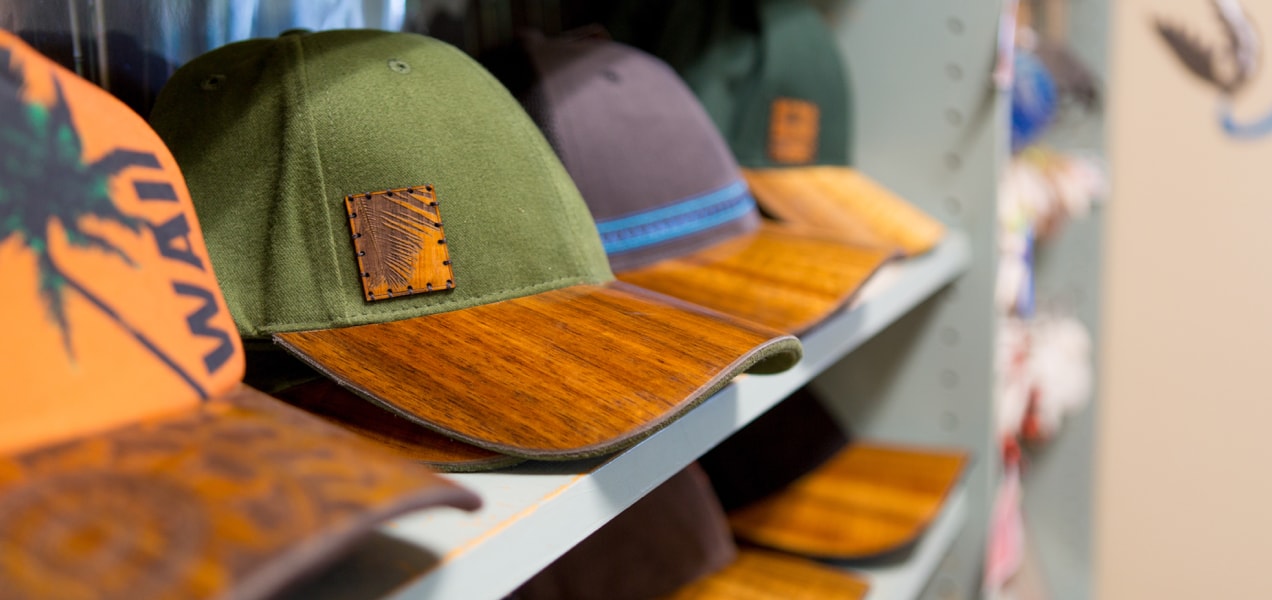 Niches can also be defined by demographics — you can choose to target affluent customers, apartment dwellers, car owners, college students, parents with kids, and many others.
Why is a niche so important? Because it distinguishes you from the competition. There are a lot of people trying to get into dropshipping. If you just sell "hats," you'll have a tough time finding an audience. It's too general. But people looking for funny hats will find a business that specializes in those. And they'll pay more for them, because it's what they want.
Choosing a niche enables you to:
Charge higher prices.
Attract a devoted audience.
Separate yourself from the competition.
Become the go-to source for that line of products.
Being specific means you don't have to compete on price and can focus on marketing to the people who are the right fit for your products instead.
Step two: Select products and find vendors
You'll be more successful if you can develop good relationships with a few key vendors before launching your business. Many vendors have great products but don't know how to market them very well. Show them you have the skill and knowledge to sell their products, and that you're committed. Demonstrate that you understand their industry and customers, and have a plan to attract buyers. Ideally, you'll make deals with multiple vendors so you're not overly reliant on any one source.
Next, choose the products you want to sell. You won't want (and don't need) to sell everything a particular vendor produces. Select the products that fit the niche you're focused on and that you believe will produce good profit margins.
Step three: Develop a marketing plan
Marketing begins with knowing your audience and your niche. Who are you marketing to, and why? Good marketing divides people; it grabs the right people while repelling or disinteresting others.
To reach your audience, you have to figure out where they are. Are they best reached with online marketing, through the mail, in person, or somewhere else?
As Seth Godin describes in his book This Is Marketing, marketing consists of four parts:
The ad, which could be a free social media post, a boosted post, a paid ad, an email, a webinar, a direct mail letter, etc. The ad exists for shoppers to click on or respond to.
The response, which exists to make a sale on the spot or earn permission to continue the conversation. It depends on the product you're selling, your industry, and the needs and expectations of your customer. A response could be an ad click or website visit.
The sale. It makes you profit and ideally leads to another sale, good reviews, testimonials, and positive word of mouth. You want your customers to be your marketers.
The conversation, which results when a response doesn't lead to an immediate sale, but instead gives permission to nurture a relationship (eventually leading to a sale).
For a dropshipping business, this process might occur as follows:
You create a Facebook ad that promotes one or more of your products.
Someone clicks the ad and lands on your product page.
That person purchases the advertised product.
They follow you on Facebook or ask a question about your products.
That's marketing. You're either making a sale from someone clicking, calling, or mailing, or you're getting permission to continue a conversation with them.
Apply that basic framework to your dropshipping business, and you'll have the blueprint for a marketing plan.
Check out these resources for additional information:
Step four: Watch your expenses
Though you don't have to create packaging, acquire materials, manufacture anything, or ship products, your dropshipping business will still have expenses.
Your primary expenses will be for marketing and customer service. Customer service is essential to standing out from the competition. And since you won't control shipping, you must have a plan and a team in place to keep customers informed and happy if anything goes wrong — even though the mistake is your vendor's, customers will look to you to make it right.
That costs money. So as you set prices, consider the margins you'll need to earn to pay for the marketing and customer service required to run your business.
Step five: Create your website
With vendors, products, and a marketing and business plan in place, all that remains to launch your dropshipping business is your website and technology.
Building your dropshipping website on WordPress with WooCommerce offers two distinct advantages.
You own all the web content and assets you create. Some other platforms charge you money to start an online store, so it's more like renting.
WooCommerce offers hundreds of extensions that allow you to customize your store, speed up your administrative and business processes, and improve your marketing.
Learn how to get started with WooCommerce (and why you should!) and see how WooCommerce simplifies dropshipping.