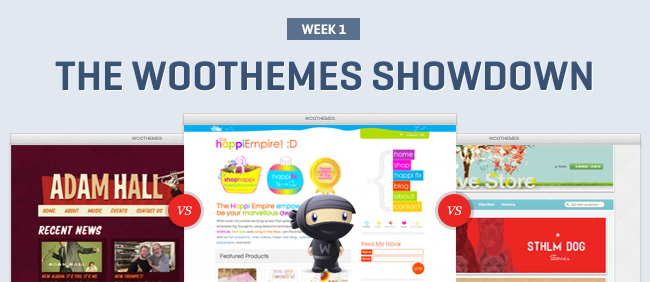 We're on a new quest to show off our users wonderful customizations and modifications. After the majority of our recovery from the hack, we've been much more active on the showcase. I've been going through and publishing submissions there at least once a week. We're also actively seeking out more case studies for the blog too. If you share a showcase or case study worthy site with us, expect us to contact you. If you think you have a site that is deserving, of course let us know too.
With that out of the way, here is another avenue we're going to try. I've dubbed it the Showcase Showoff. After each week of updating the showcase, we're going to take a few of the featured sites added and show them off here. I'll tell you what we thought was awesome about each site shown off, and we expect you to get in on the fun too! It's kind of akin to the Showcase Showdown WooThemes did awhile back, except much more friendlier. These sites aren't battling it out, but you can definitely let us know which is your favorite. 😉
Adam Hall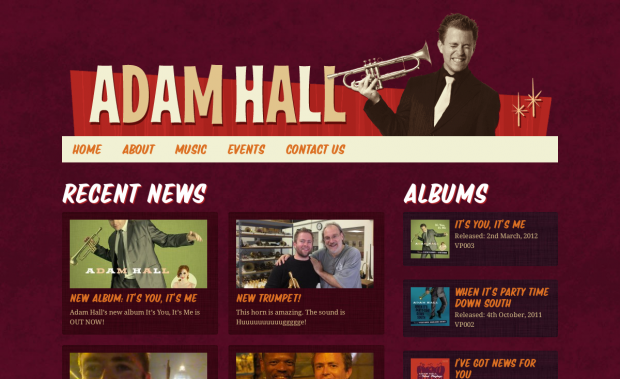 Adam Hall has built his site using Unsigned, our theme specifically aimed at musicians. He's done a wonderful job showing off some personality as well as his work on the site. The background of the site, the fonts used, the colors, it all comes together for me in one wonderful modification of Unsigned. He just needs to switch his music store over to WooCommerce to be complete. 😉
Great job on the site Adam & Trevor. Thanks for submitting it to the showcase so we can marvel at it.
Deluxive Store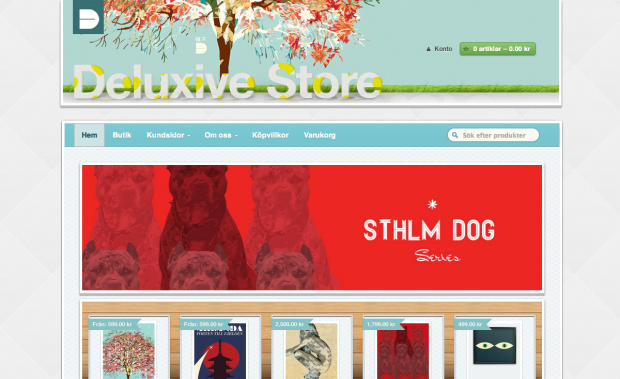 This site has taken Coquette to a whole new level for their WooCommerce based shop. They've done some great work here in the style of the site. You'll have to visit the site and hover over every little thing to see what I'm talking about. Be sure to view a single product's page and see even more awesomeness. They've got beautiful prints and a beautiful site to sell those prints on.
Well done everyone at Deluxive!
The Happi Empire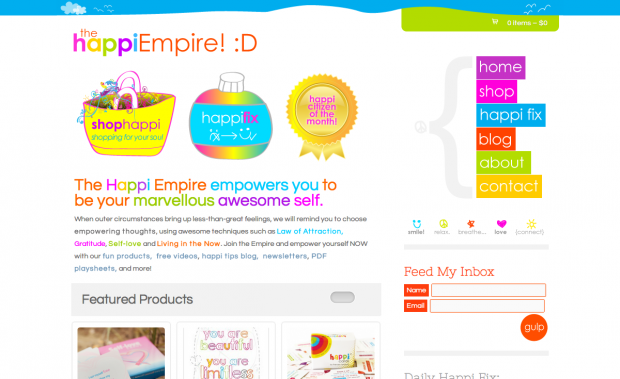 What's not to love about The Happi Empire and their Wootique based site? They've packed in wonderful colors, cool little animations, and these awesome doodles all around the site. Just visit the site and you'll see their logo bounce in happiness that you are there. Take a look at what they've done with Wootique and let their happi empire rub off on you a little bit. 😛
Again, wonderful job everyone at The Happi Empire. We hope you love the theme and WooCommerce!
That wraps up our first Showcase Showoff. Like I mentioned above, visit the sites and dig around. Come back here and let us know what you think of the sites and what you like about them, you can vote below too! Perhaps you'll even be inspired to create an awesome modification yourself. When you do be sure to submit it to our showcase so we can see it!