February has been a busy month for WordPress – particularly if you're interested in what's happening on WordPress.org. With a maintenance release and some significant UI improvements, there's a lot to cover.

WordPress 4.1.1
Minor releases like this don't necessarily warrant big news, but it's good to know that WordPress 4.1.1 fixes 21 bugs in core. Also interesting to note, is that due to the background update system, over 90% of sites updating to v4.1.1 did so in the background without any active intervention from the site admin.
WordPress lead developer changes
For the first time in quite a while, there have been some changes in the WordPress lead developer line-up. Firstly, we welcomed both Dion Hulse and Helen Hou-Sandí as new lead developers, but then we also said farewell to Ryan Boren and Peter Westwood. Lead developer changes like this are a relatively rare occurrence, so it's exciting to bring a fresh perspective to the project. Another interesting change that has emerged out of this is that Ryan Boren is going to be heading up the UX team for WordPress in 2015 – this is the first time that the project has ever had anyone 100% focussed on leading that team, so it should mean great things for the development of WordPress over the course of the year.
New User Experience Working Group
Continuing with the theme of UX improvements, a community initiative has been formed to help improve the experience for on-boarding new WordPress users. The New User Experience (NUX) working group consists of 15 members of the broader WordPress community and will take an active role in improving that side of WordPress during the 4.2 release cycle and beyond.
WordPress' oldest bug finally gets fixed
For 7 years, issue #5809 has remained open as one of the most frustrating, yet difficult to fix, bugs in WordPress core. Essentially, the bug caused any terms that existed in multiple taxonomies to be inextricably linked so editing one would affect the other. Well, for the WordPress 4.2 release this issue has finally been resolved. The solution (known as term-splitting) has been outlined on the Make Core blog along with its implications for developers – if your plugin stores taxonomy term IDs as static data then you need to read that post carefully.
Revamped theme directory
The theme directory on WordPress.org has received a major facelift. Aside from making it look better and run more smoothly (including an incredibly fast search tool), this UI update brings the whole system much more in line with what you see in the theme browser inside your WordPress dashboard.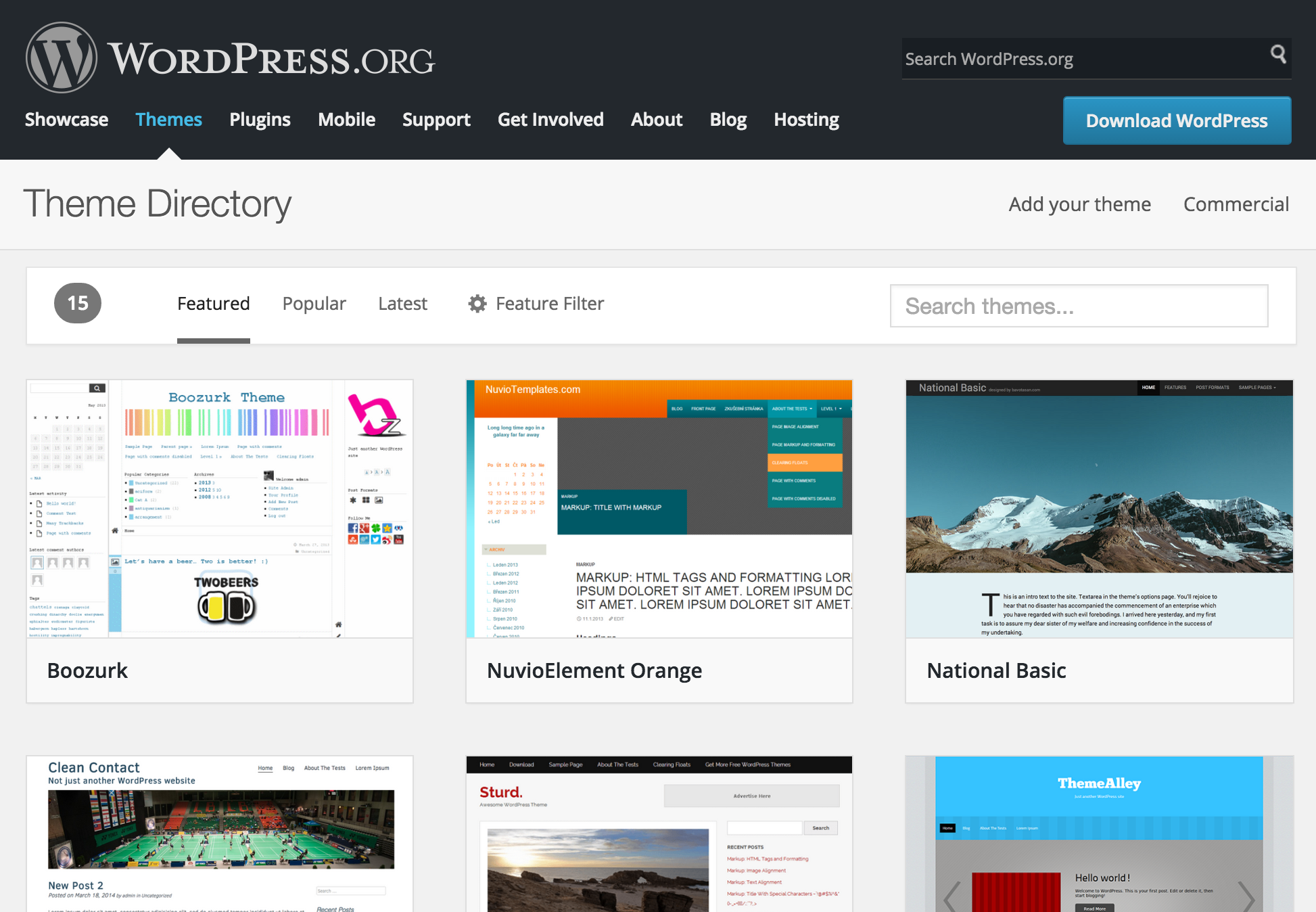 Improved plugin stats
There has been a significant change in the plugin repository over the past week. Up until recently you have only been able to see the number of downloads a plugin has received – this has always been something of a vanity metric, as it is not an accurate representation of how many people are actually using the plugin. Well, now that's all changed – from now on you will be able to see the number of active installs that are currently using any given plugin and, along with that, you can also see what plugin versions are most commonly being used. A great example is the stats page for WooCommerce – we have nearly 6.5 million downloads, which actually translates to 1+ Million active installs. Over time, that number will become more precise, but for now it's a much better indication of how many people are actually using a plugin.
Better version stats for PHP, MySQL and WordPress
After working with incorrect data for quite some time, some huge improvements have been made to indicate which versions of PHP, MySQL and WordPress are being used around the world. This gives us a much more accurate view of what kinds of servers are running WordPress. You can see all the new data in handy charts on the WordPress stats page. Aside from being interesting data to take note of, this will be a significant help to plugin developers when knowing what version of PHP they should be supporting. If you follow this kind of thing closely, then Coen Jacobs' WPupdatePHP project will be of great interest to you.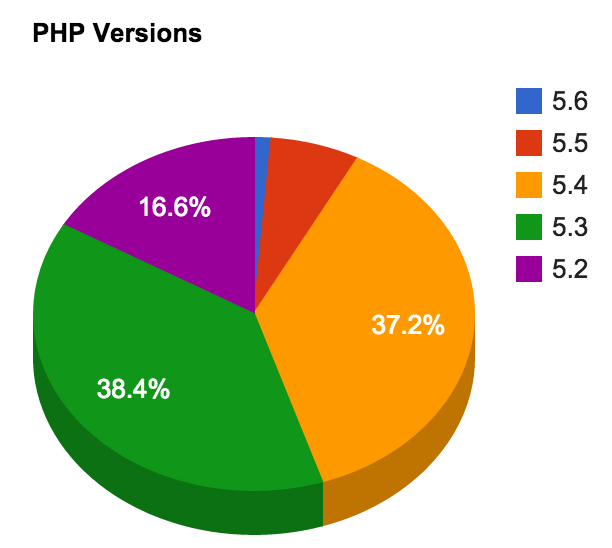 That's it for this month folks – if you would like to get involved in any of these areas then sign up for the
WordPress Slack
and throw yourself into the conversation!