I'm a very proud co-founder today, as I'm sure Magnus and Adii will both agree. The WooTrip has now come and gone and our distributed team of 25, dotted across 7 countries, are making their long way back home from the tip of Africa.
We had a very simple goal of this one week trip and that was to build a stronger, more connected team. I think it's safe to say we've achieved that goal, and taken it one step further and all made a bunch of special, new friends. What is evident of this week is that our team is made up of some brilliant personalities of very diverse backgrounds.

Throughout this week us 8 Cape Town residents have had the pleasure of showing off our beautiful city to our international guests. We've braaied, been wine tasting in the vineyards, surfing in the Indian ocean, paintballing in a forest, enjoyed a sunset sail around the Atlantic seaboard, almost been blown off the top of Table Mountain, played football in 30 degree heat, eaten lots of seafood, pizzas and burgers and painted the town red until the early hours of the morning.
All the while our team has managed to crush 1,500 helpdesk support requests, and 1,185 administrative/pre-sales emails this week. If we've been slow getting to your request please accept our sincere apologies, thank you for your understanding and patience during this important and deserved time for the team. As Adii mentioned in our last post, we can now confirm we've recruited two more top notch support staff (Gerhard Potgieter and Daniel Espinoza), equipped with a detailed understanding of our products, both having developed WooCommerce extensions previously.
We also hosted a one day workshop during the trip, where all the team provided elevator pitches on how we can make WooThemes better. The team delivered some great ideas and action points, and it's evident we've come out of this week with a passion and drive to delight our customers, and continue to strive to improving our WordPress offering.
Thank you to our office manager superstar Dominique for making the magnitude of travel bookings, and Mr Andrew Schar for following us around for the week and capturing all the highlights on camera. We look forward to posting a short film on the trip in the coming weeks.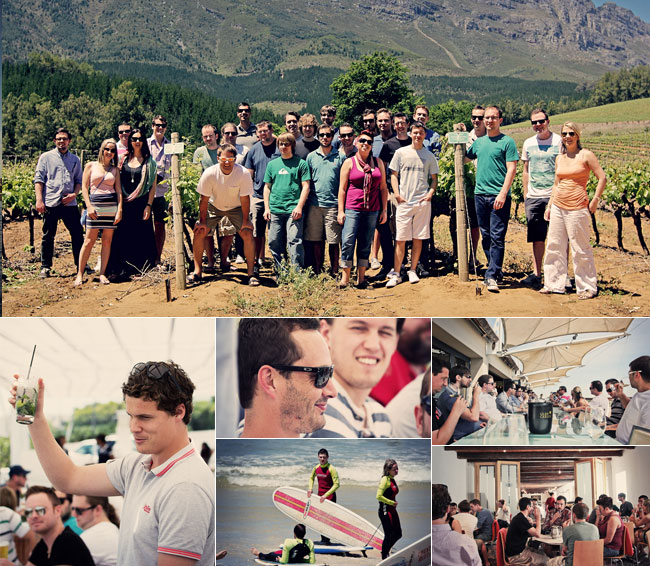 View more Instagram photos from the team