When you begin to suspect "the way things are" in your industry no longer serves you or your customers, do you keep your head down — or buck the trend?
Earlier this month we chatted with WooExpert Neuralab and today we hear from Herdl: a U.K. agency born from of a desire to shake up the status quo.
Having co-founded Herdl just over five years ago, here's what co-founder Gareth Morgans had to say about productivity, brand archetypes, WordPress, and WooCommerce.
What was the web agency status quo you wanted to challenge?
Ged (co-founder) and I were both working for one of the biggest web design agencies in Leicestershire, U.K. Although everything appeared very polished on the surface, the situation behind the scenes was dire. There were issues across all departments, but the underlying problem was that projects weren't correctly estimated, which lead to the sales team slashing prices to win work. Projects were late, quality was low, and clients weren't happy.
The digital marketing industry is very a competitive space. We understand that not every agency operates in the same way, but there's many that make big promises to win work that they can't realistically deliver. The standards you find across agencies is hugely varied because the barrier to entry is so low. It's challenging for clients to figure out the best agency for the solution they need.
It quickly became apparent to us that there's a better way to approach this.
We're a small agency by design, which allows us to control the quality of work that we produce. Avoiding the pressure of staff overheads means we can be selective about the projects we take on and the companies we work with. We've put together an elite team, and each member has a broad, overlapping skillset that brings a unique perspective to each project. We don't have any non-productive members of staff or junior roles, which means that clients contact us, they're speaking directly to the people actually doing the work. We feel confident taking on much bigger agencies, and our track record proves that we can — and do — succeed.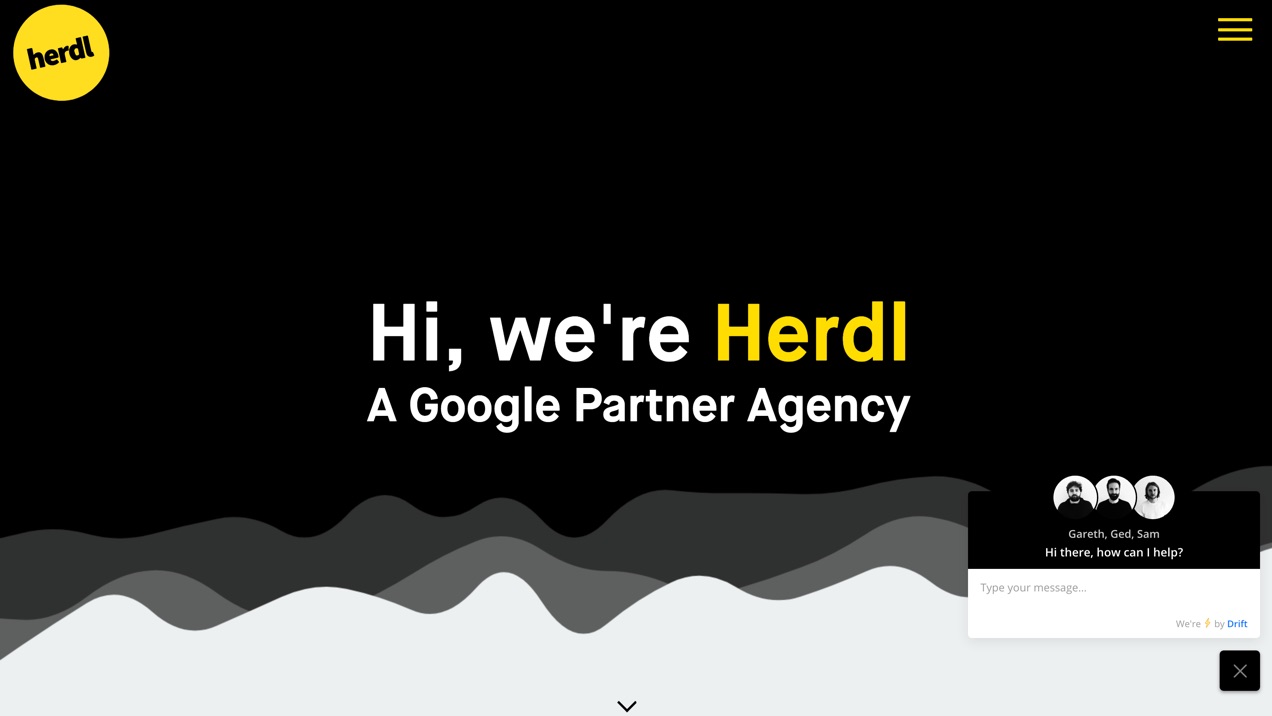 You say it's no longer acceptable for brands to simply have an online presence. Tell us a bit more about this thinking.
How we use the web has changed dramatically over the last few years. Many companies would justify a website by saying "we need to have an online presence" as if just being there was enough. At that time, this statement was true — to a certain extent.
Today, customers demand a truly exceptional online experience across all devices. Brands, retailers and even local businesses need to think strategically about how they can provide customers with what they're looking for, quickly and easily. Not everyone requires a big fancy website, but there are specific standards every site should meet. As customers ourselves, it's very frustrating to find sites that don't work well on mobile! Other components we often see overlooked along with responsive design are accessibility, analytics and website performance.
The use of archetypes is key to your brand strategy process. What's are they, and how do you use them?
Brand archetypes are useful devices that help with brand positioning, both internally and externally. The theory is based on the idea that as humans we love stories and throughout our history, familiar themes and characters have been developed that we recognize consciously and subconsciously.
These common elements have been distilled into a number of brand archetypes that customers can align themselves with:
For example, Two Chimps approached us at a very early stage and had lots of ideas on how to approach their branding and the service they would offer. We used a brand archetype to give the project a clear direction and help us filter through all the different options available. Selecting a brand archetype that would appeal to the target audience enabled us to separate out personal opinion and our individual preferences, developing a unique personality for the brand as an entity.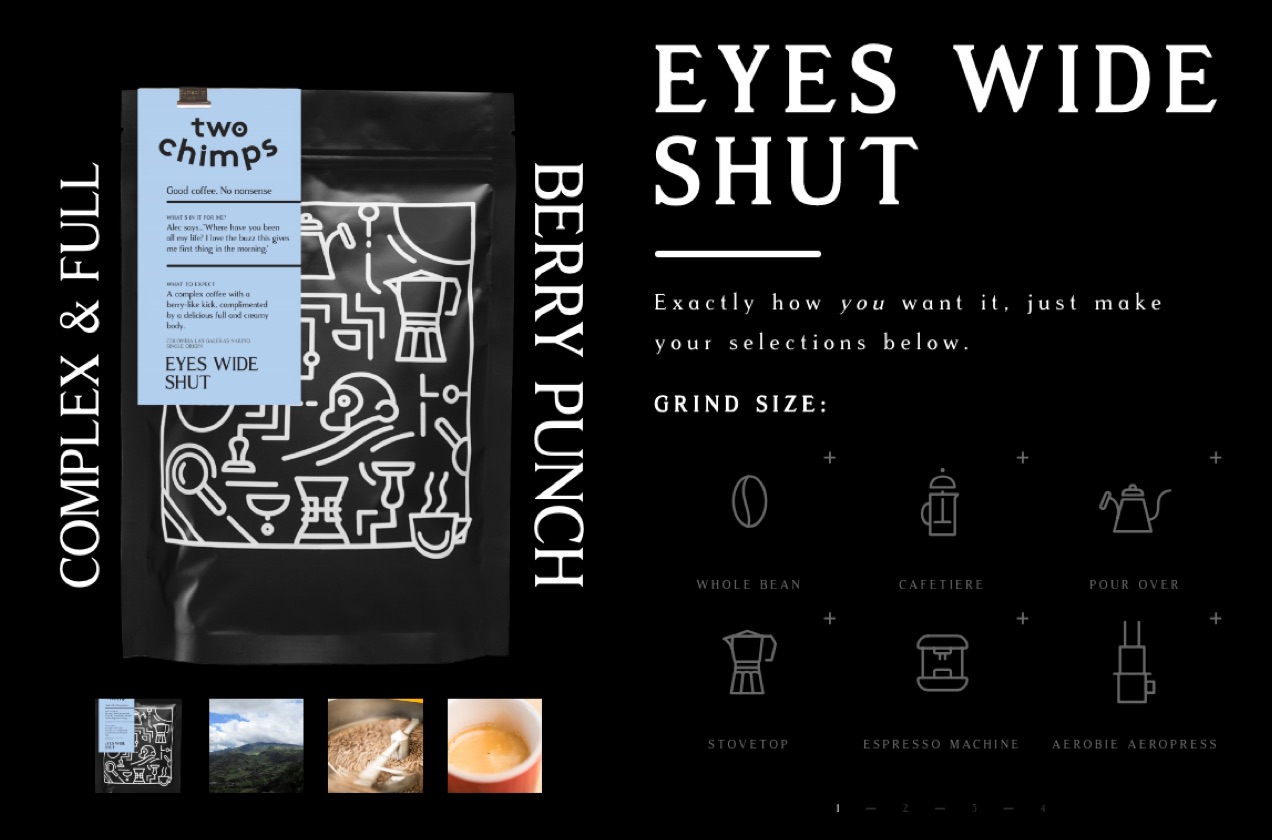 For Two Chimps, we all agreed on The Explorer. Then, we created a reference sheet that would accompany us throughout the project, from design through to content insertion and testing. These guidelines are something we continually refer back to, and the sheet included details like why we chose this particular archetype, the vision and mission statement, the value proposition, and the brand essence, along with guidance on personality and tone of voice.
Why is WordPress your platform of choice?
Our bottom-line reason for choosing WordPress is the ease of use for clients managing their website. As a content management system, it provides a simple, intuitive interface which we can customize on a project-by-project basis.
We've developed our own flavor of WordPress, bringing in workflow ideas from communities like Roots and third-party plugins like Advanced Custom Fields and Gravity Forms, and adding ocustom enhancements. It's given us the flexibility we need to design and develop bespoke experiences for our clients.
We also want clients to work with us because they're happy with what we produce, not because they're tied into proprietary software. WordPress is open source and gives clients the freedom to choose whomever they want to maintain and develop their site.
When it comes to eCommerce, when and why do you use WooCommerce?
WooCommerce extends WordPress with multiple online store features. We find WooCommerce particularly useful on projects with product management and order processing requirements. We've used other platforms, such as Magento and Shopify, and have found that WooCommerce has a healthy balance somewhere between these two solutions in terms of scalability, cost, ease-of-use, and customizability.
Being an add-on to WordPress, WooCommerce is flexible and gives us the ability to extend or cut down functionality, and tailor the interface to create a smooth experience for our client. With Two Chimps, we made many customizations, so the front end and back end are both genuinely bespoke.
You manage projects from conception through to completion — and beyond. What are some of the key challenges at the outset of any project?
Scoping a project at the inquiry stage is difficult. Based on little information, we need to interpret a client's current and future requirements and very quickly present our ideas. We generally build websites for clients for whom we go on to do marketing work, so understanding the broader context — their current activities, market trends, competitors — are all things we have to consider.
We work closely with clients and collaborate with them at every stage. We've found that, despite every effort, it's impossible to always form a complete picture, so maintaining strong lines of communication and building in specific checkpoints helps us to take feedback on board and refine our perspective.
You say that SEO should be at the heart of any company's wider digital marketing strategy. What does that look like for Herdl's own growth strategy, and for the clients you work with?
Search has had a massive influence on what we discover on the web. When people are researching products and services, they often start with a Google search. This behavior means that ranking better in search engines generates more exposure for the products and services you offer. The type of audience that search attracts often produces a better conversion rate, too.
There are lots of digital marketing channels available, and an effective strategy should include a mix of sources and techniques. However, our experience has found that SEO is a powerful tool for lead generation and is key for attracting new inquiries on an international level.
What are your three top tips for any internal eCommerce manager?
First, have a clear set of goals. Whether you set objectives yourself or someone more senior within your organization does it, you need to have a clear idea of what you're trying to achieve.
Second, make sure you have accurate analytics in place to measure performance. You need to track your progress against the targets you've set, and you need to analyze the surrounding metrics to understand why things are going well (so you can do more) or why things aren't working (so you can change them). You need to be armed with facts when reporting to your boss and without analytics in place, you'll be working blind.
Third, collaborate with the rest of your organization. We often see internal teams that are isolated, working in silos. It's easy for everyone to work with his or her head down and for knowledge and data to get stuck in different departments. By sharing what you know, you can improve other areas of your company and receive useful information in return.
We sometimes hear that "WooCommerce doesn't scale." You've built high-performing enterprise sites with Woo — what's your comeback?
Website performance is a big consideration for us, since it affects a lot of the marketing work we do. We haven't experienced any problems scaling WooCommerce, and we don't see this as a limitation of the platform.
Our advice? Don't be cheap when it comes to hosting, and take performance seriously! Our WooCommerce performance tuning involves various techniques including caching, image and file optimization, and an excellent hosting infrastructure. We feel our expertise in this area sets us apart from other web design agencies and is the reason why we've picked up a number of development awards for performance.
Our WooCommerce performance tuning involves various techniques including caching, image and file optimization, and an excellent hosting infrastructure.
Are there any WordPress plugins or WooCommerce extensions that you recommend?
We use of a select number of plugins across our projects.
Short Pixel is an excellent plugin for image compression and optimization. On eCommerce sites, images often make page sizes quite bloated, so we recommend optimizing them as much as possible.
Advanced Custom Fields is a must-have for us on every project, and helps us customize and streamline the admin process for our clients.
Finally, we use Yoast SEO for a lot of the on-page SEO work we do. There's also a Yoast for WooCommerce premium add-on that's useful for optimizing product and category pages.
Finally: what excites you about digital commerce, and what's next for Herdl?
We're always excited by a challenge, and we feel the most significant difficulty for digital commerce at the moment is mobile. Our team is passionate about creating sites that are effective on all devices, and we enjoy applying our knowledge and expertise to craft beautiful mobile shopping experiences.
We've found ourselves bringing a lot more animation and frontend effects into our projects and feel this is a direction we want to continue developing. In particular, SVG animation presents an opportunity for us to get creative with loading and interactive effects that make our sites interesting and engaging.
– – – – – –
Our thanks to Gareth for taking the time on this interview. Keep an eye on Herdl.com for their latest news and success stories.