Today we welcome a new team member to WooThemes Headquarters in Cape Town. Warren Holmes joins the development team to help with the heavy lifting of the WooFramework and theme building.
Warren grew up in Zimbabwe and is a keen golfer and fisherman, so we are quite sure he'll get along with Magnus at the next Woo get-together! He's also a recovering java developer.
Warren's job will be bridging the gap between our support ninjas, who's role it is to take the beautifully crafted photoshop files and magically transform them into WooFramework powered themes, and the code wizards role of applying advanced unique php/jquery/ajax features to a lot of our themes.
Warren will be jumping right into the deep end with his first task, and will be working on something we are hugely excited about. It's an undercover project that's release is long overdue, but now with the added capacity we can concentrate on the final push. Whilst it won't be bundled with themes, it will help us get those themes to you, allow us to support them better, our affiliates to make more money advertising them, and help provide you with a more intuitive checkout process…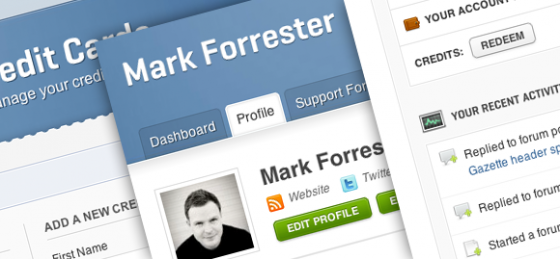 Follow Warren on Twitter