It's been an incredibly tough few days at WooThemes, for ourselves and a lot of our users trying to use our services. We were hacked, and badly. Our lifeblood, the WooThemes database, and all the content on our server was deleted. Not only that, but the backups were deleted and all traces of how they got onto our server too. Leaving us with scraps to work from in re-building the mothership.
We panicked, we yelped, we formulated a game plan and then we grafted like never before (the picture above showing the team going loco on very little sleep & lots of caffeine) – acting as quickly as humanly ninjaly possible. We responded transparently to our loyal community, keeping everyone informed of our recovery progress on a temporary P2 installation.
Where we're at
Long story short, as we'll save the juicy details for another blog post, we're now back up online, with a few small glitches and missing functionality that we'll be adding back over the next few days. We've also moved host from VPS to the market leaders in hosting large WordPress specific sites – WPEngine where we now have a monster dedicated server with backups upon backups of backups, and super tight security. A special thank you to WPEngine's Jason Cohen, who spent most his Birthday setting up our new server, and his team who have really re-assured us that our website is now finally very safe and secure.
Users should be able to login to their accounts and access their themes. A select few, unfortunately some of our newest users, might be prompted for some personal details to verify their account, and have the facility from their dashboard to select their themes again.
Likewise, some of our recent club subscribers might need to send us some personal details so that we can link your recurring subscriptions back to your club membership. We promise a very quick and efficient fix.
Important note: None of your private information was stolen, and as your card details and personal data were kept safe somewhere else we need to re-link some transactions to user accounts that were deleted during the malicious hack.
Thank you, thank you, thank you
We were absolutely blown away by your support, you could have cursed us for the downtime and how it effected you and your clients, but instead you sent us pictures of beer, bikini girls and pizza to lift the team spirits, you tweeted us and emailed us words of encouragement, and one user even went as far as writing us a song, entitled "Injustice – WooThemes Comeback" . Thank you. It really unified the team and helped us get through this tough time.
Without sounding like an Oscar acceptance speech I need to say a massive thank you to the whole team for really pulling together and demonstrating the awesomeness that WooThemes is capable of. A very large and special thank you to Jeff and Warren who worked tirelessly through many a night fixing the unfixable mothership!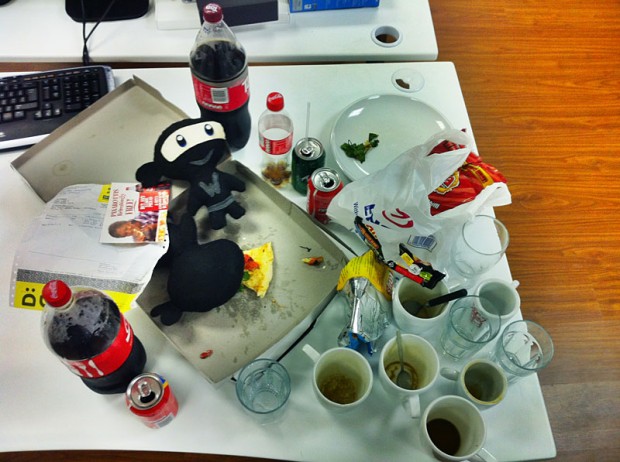 Please do 
contact us
if your account is acting funny and you haven't been prompted to send us information. The team are ready to help out.