It's always a treat to sit down with entrepreneurs from the WooCommerce community. They come from every walk of life but have one thing in common: a commitment to helping people grow their businesses.
Cody Landefeld lives in Phoenix, Arizona, where he's the Director of Mode Effect, a digital agency specializing in WooCommerce and WordPress. Cody started the agency in 2010, after more than a decade in the industry, and now heads a team of designers, developers, strategists, and copywriters.
Cody gave us a peek into his life as a business leader, Twitter junkie, family man, vinyl collector, Christian, and sneakerhead. Cody has a cool job and varied set of interests, so we didn't just want to talk about Woo; we chatted about his professional and personal tech stacks — the software, apps, podcasts, and social media platforms he leverages to make his life more efficient, fun, and inspired.
---
Q. Does tech power every aspect of your life?
I have to compartmentalize my use of technology. I only use a computer for work, during the work day. When I'm away from the computer, I'm also away from work. I'll even watch YouTube on the television. I think it's important to draw a line and have those distinctions.
When I'm getting started in the morning, I like to have breakfast, read the Bible, listen to a podcast in the car on the way to work, and then get to my desk. And my Bible is an actual physical Bible. If it's not a physical book, it's a total distraction. I try not to look at my phone until I'm at my desk, but sometimes fail. I just read 12 Ways Your Phone Is Changing You, which asks the question, "Do you control your phone or does your phone control you?"
Q. Are you active on social media?
I'm a Twitter junkie. I always say, "If you want to know me best, follow me on Twitter." I like to share my thoughts, pay attention to my community, and get the news. I try to be really thoughtful about my Twitter feed and what I have to say.
There's a verse in the Bible that warns against using words carelessly. That's the approach I try to take on Twitter. If I'm inspired by something I'm reading, I use Twitter as a way to communicate that. I've also been known to post Tiger King memes. It's a pretty mixed bag, my Twitter feed.
Q. What's with the sneaker thing?
I really love sneakers. I've been like that since I was a kid. I've always been into them, but as I got older and had kids, I didn't have as much extra money to work with. Now, when I do, I spend it on sneakers and vinyl.
Q. What's the tech stack for your sneaker hobby?
The Complex Sneakers podcast. I've never missed an episode of that. I also have the GOAT sneaker app. They have every sought-after sneaker and all the pricing. I just browse; I really don't buy much.
Q. You mentioned vinyl. Does your music tech stack include a record player?
I'm a drummer and I love vinyl. I try to put on records during the day, especially now that I'm working from home. I'm an Apple Music guy. Our office is in a co-working space called Galvanize, and we have a Sonos speaker there.
As far as podcasts go, I love the Labeled Podcast, which gives the behind-the-scenes stories of Tooth and Nail Records, a Christian rock record label. I also love the As The Story Grows podcast, where Christian rock musicians tell their stories.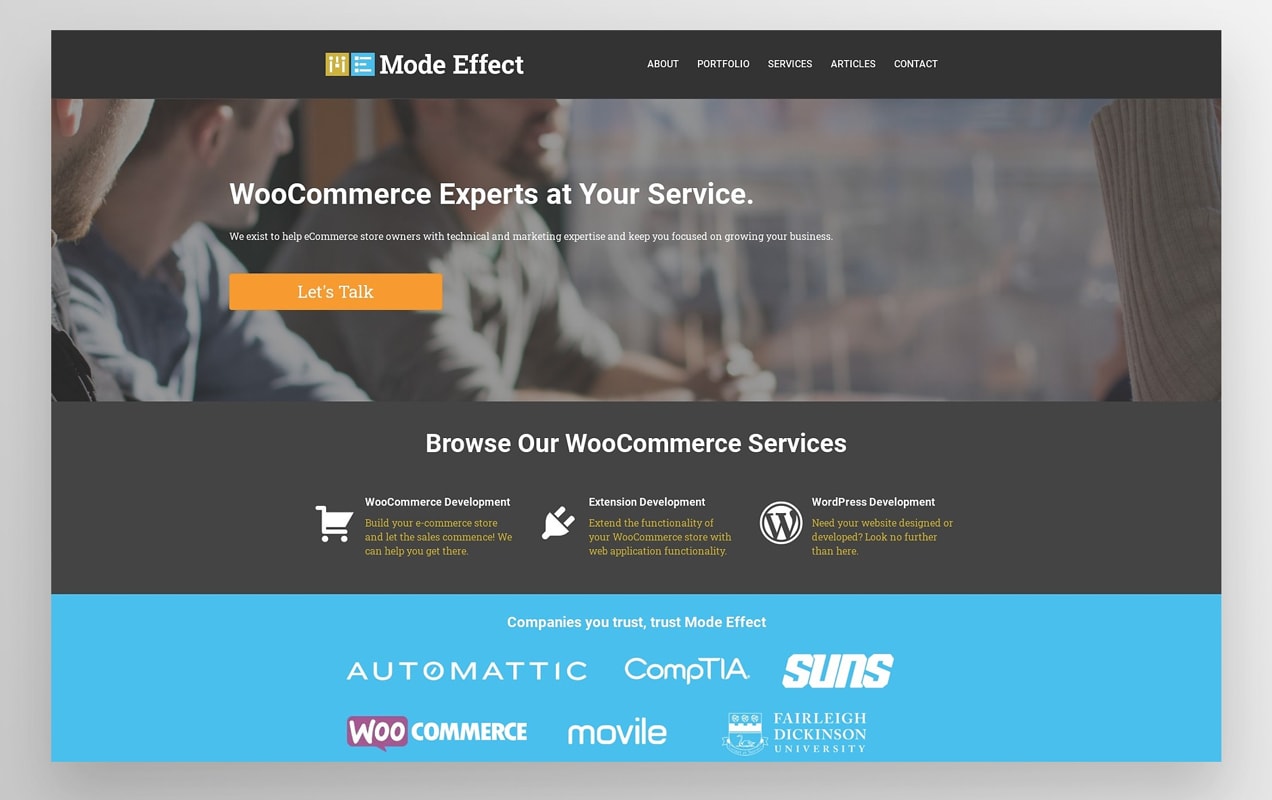 Q. Tell us a little about your company, Mode Effect.
I co-founded Mode Effect in 2010. We're a partner for eCommerce and enterprise companies who need experienced WooCommerce and WordPress experts.
Most of our clients are pretty technical and are already running their businesses on WooCommerce. When they reach out for help, it's because they're ready to take their business to the next level but lack the technical know-how. We're not looking to work with people just starting out, but people looking to expand and transform their companies by building out the digital aspects of their businesses.
For me, it's akin to someone who knows how to drive their car, fill the tank, and maybe change their own oil and wash it themselves. But when that "check engine" light comes on, they don't have tools to figure out why. That's where web developers and eCommerce experts like us come in. We're like digital car mechanics.
Q. How did you end up working with WordPress and WooCommerce?
I became very familiar with the WordPress platform because I was building so many sites on WordPress. It blew my mind in the early 2000's that you could use WordPress as a fully-functioning CMS. When it came to eCommerce, it was natural to go with WooCommerce. As soon as WooCommerce came into the game, we started using that and it took off from there.
Q. Can you walk me through the extensions you include on every WooCommerce site?
Every online store needs Yoast. Obviously, payment gateway and shipping plugins are crucial as well. Product Add-Ons and Dynamic Pricing are nice additions as well; they really create a richer browsing experience for customers by providing extra options specific to them.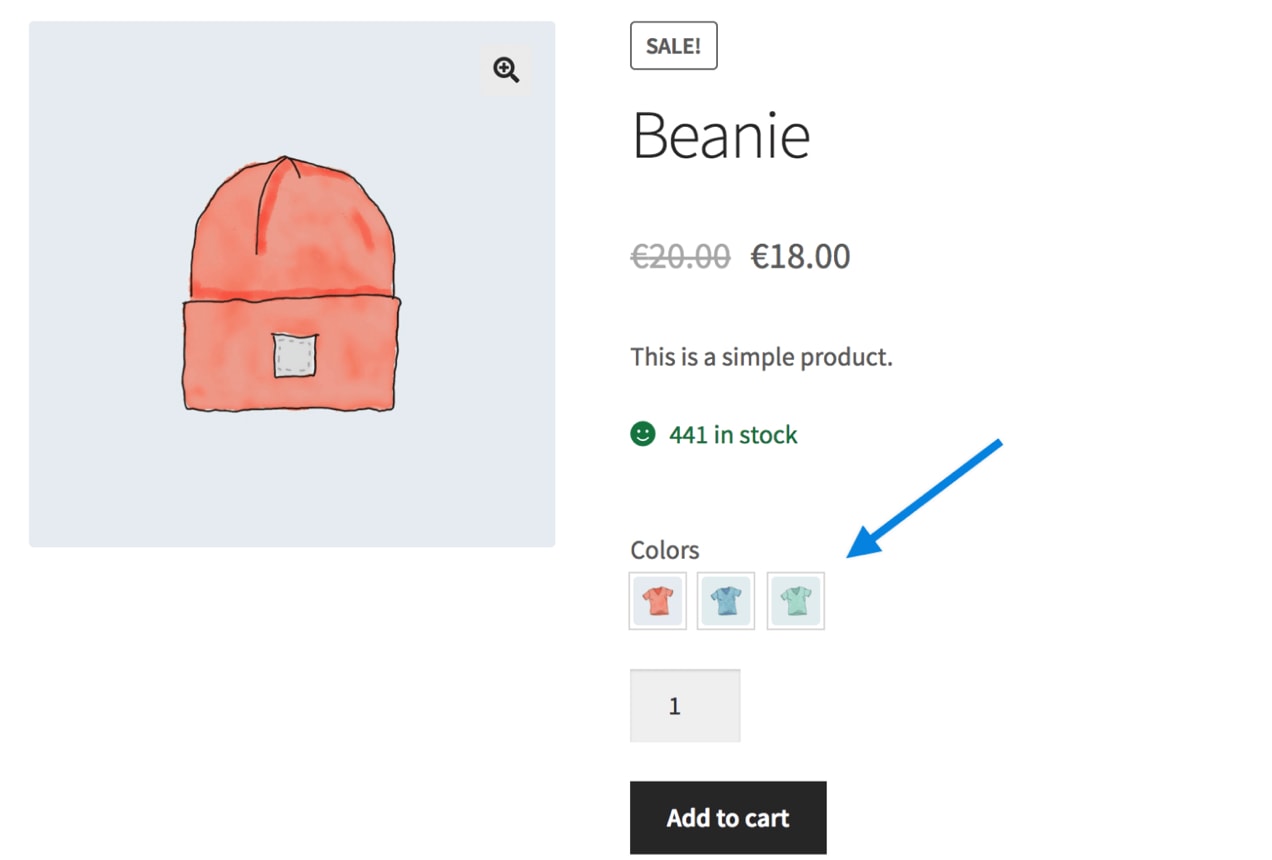 For eCommerce, email automation is key. It's all about conversion. You need good analytics. Quick list integration. We're partners with ActiveCampaign, so we recommend them as a premier email and marketing automation platform.
Q. What's the tech stack of Mode Effect itself? What apps do you use to manage your business?
Over the years, we've settled on a set of software for each area of our business. These just work for us:
For personal messaging, email is still king, since I talk to customers so often.
Q. Do you use email less now than you did five years ago?
I use it more. I don't know if that's good or bad. There are too many ways to communicate, which can cause difficulties making things uniform and convenient. Everyone seems to prefer a different mode of communication.
Q. What do you do in your free time?
I have three teenagers. I really enjoy hanging out with them. We have a lot of common interests, so it's fun.
Q. What's your tech stack at home?
I have the Nest suite of products. I have the cameras, thermostats, and the security system. I like to make sure no funny business is going on in or around my house.
I use Apple everything: TV, phone, iPad, computer. They're all fully integrated into my life.
Q. What's the best thing about being an entrepreneur?
Control of my time. My partner will get on me for this, I love what I do, but I don't like to work a lot. What I mean is, I work every business day. But I love my short Fridays. I like being in control if I want to take off and have a long weekend.
It sounds cheesy, but I'm very blessed and fortunate to be able to do what I do. Time is the most important commodity in life and I get to be in charge of my time.
Q. Last question: What advice would you give fellow eCommerce entrepreneurs?
Take care of your customers. Communicate with them. Build loyalty. Stay connected. Show appreciation for people who patronize your business by building that familiarity and consistency.