tl;dr
: WooFramework 6 has arrived! While it's not essential to upgrade right away, we'd love to hear your feedback from using the product. WooFramework 6 requires WordPress 3.8 or higher in order to run. Having trouble upgrading?
View our upgrade guide
.
Today marks a milestone in the evolution of the WooFramework, the engine powering all of our WordPress themes. The WooFramework is largely responsible for the theme settings screens, as well as handling any custom fields added to your content, displaying your media and enhancing your theme with breadcrumbs and other useful features.
Everyone, please meet WooFramework version 6.0!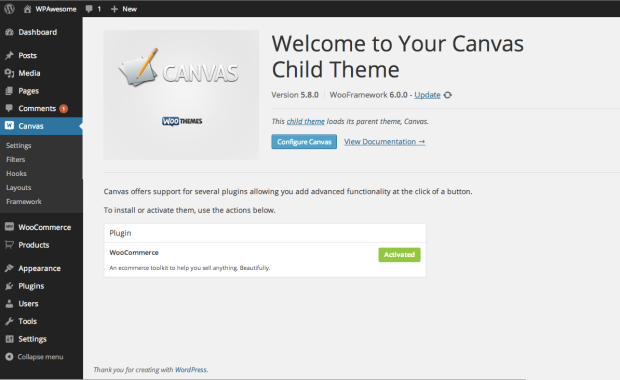 What to expect from version 6.0
WooFramework 6.0 is a large code rewrite, including a myriad of features focussed around self help and improving the overall user experience for you and your clients. This includes features such as a new welcome screen (displayed when activating your theme), a revamped settings screen which fits seamlessly into WordPress, and an enhanced "Framework" screen for displaying information about your theme, backing up your theme settings helping you to update the WooFramework itself.
To find out more, please see our blog post discussing what to expect.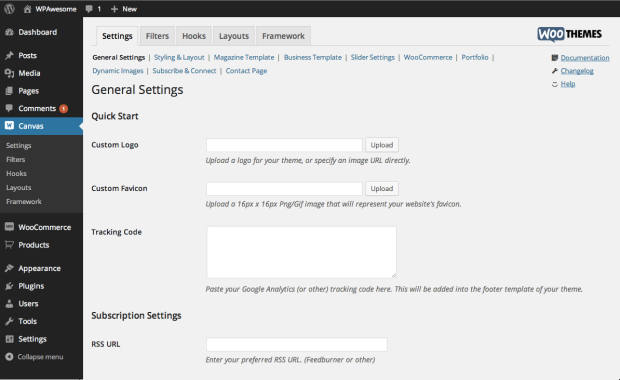 When will this update be available?
This update is available right now to all WooThemes theme customers, directly from within your WordPress admin dashboard.
As this is a large update, we advise testing on a staging or development environment before applying this to your live website.
How do I update the WooFramework?
Updating the WooFramework via your admin dashboard is a matter of a few clicks. To do this, please follow our guide.
How should I treat this upgrade?
While we've had several months of internal and external beta testing, we encourage you to treat this upgrade seriously and to not rush the process. There is no immediate need to update, other than to be on the latest version.
I have questions! Where can I go?
Our ninjas are on hand to assist with any questions you may have, or bugs you've come across when upgrading.
Please log a ticket directly to our helpdesk, where our team can assist further.
What's next for the WooFramework?
We have many exciting updates queued up for the WooFramework, in particular versions 6.1 and 6.2 which should see some large updates to the features on offer.
For more information on this as it develops, please follow our theme development blog for all the latest information.
Enjoy this update, everyone!