Working remotely means you can go for a long while never actually meeting your colleagues. G+ Hangouts, HipChat, Skype calls etc are great but there really is nothing quite like realtime. It's why we have our annual WooTrip and why WooThemes encourage us to attend as many WordCamps and WP MeetUps as we can to mingle with the WP community, meet customers and one other.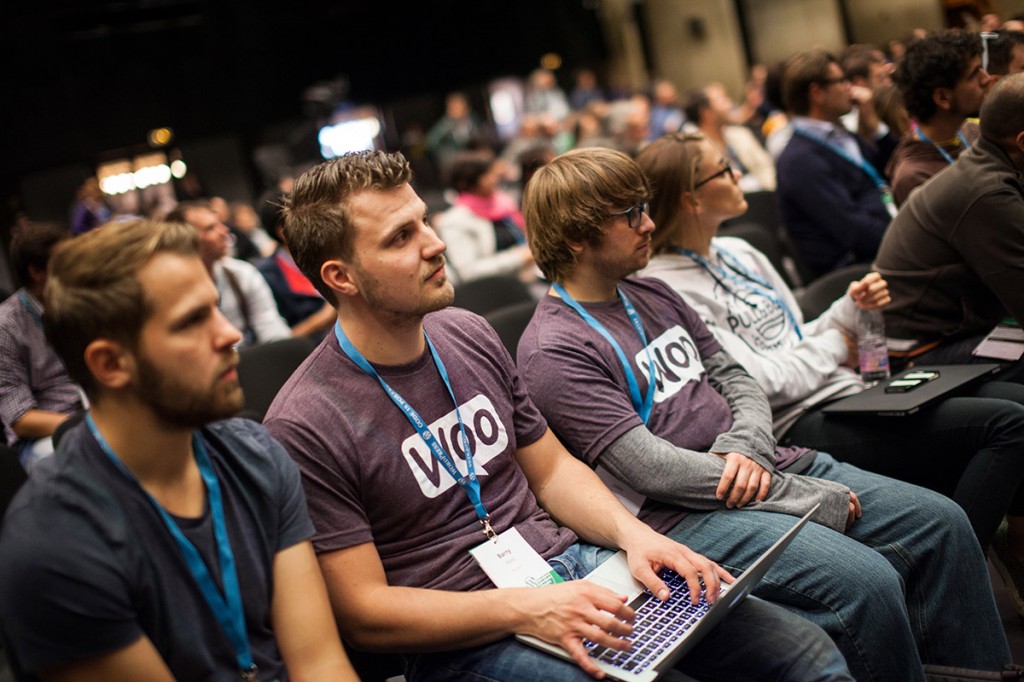 Last year we hooked our WooTrip onto #wceu in Leiden and had a blast. This year, our team trip is going to be around San Francisco after WooConference and so it fell to the Europe-based Woo people to make the trip to Sofia, Bulgaria for this year's WordCamp Europe. Barry Kooij, Mike Jolley and myself were the chosen ones.
The first thing that happened was our swag didn't arrive (our fault) which led to 1 x rather empty table in the sponsor area. It quickly became known as the booth-of-shame and we apologised to many a bright-eyed person who came over to us with high hopes of t.shirt, ninja stickers and our usual loot. What it did mean, was that anyone who came, stayed and spoke to us was truly into what we do as opposed to free stuff, which was kind of refreshing.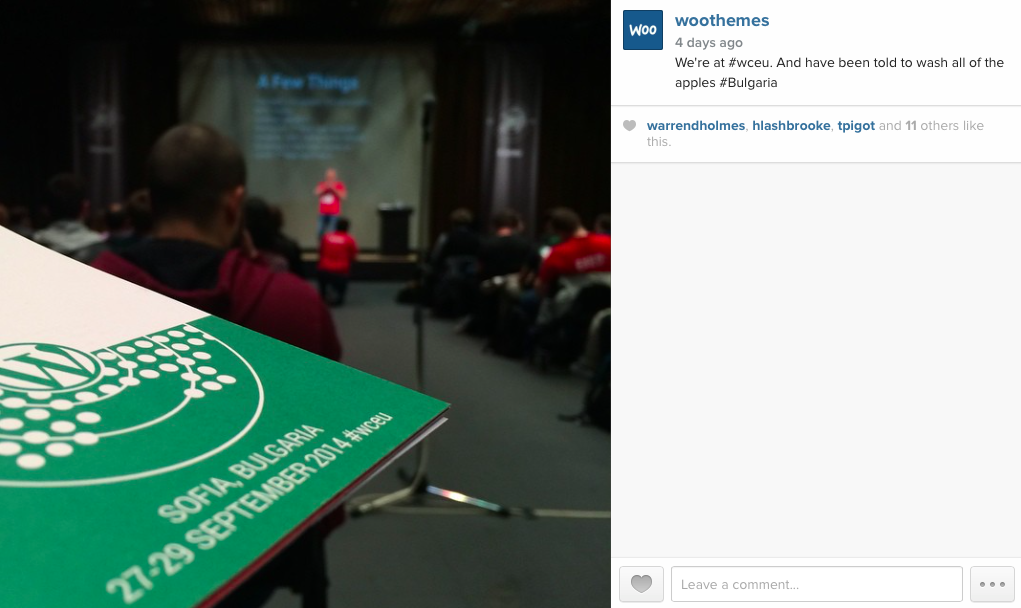 We were treated to a number of inspiring talks, I particularly enjoyed hearing from Chris Lema, Mark Jaquith and Sara Rosso and it was my first time hearing from Mr Mullenweg which was also interesting. I swear he was glowing slightly, as he answered fireside chat questions with expert cool.
Inevitably, the question of female representation in the WordPress ecosystem came up and Matt's answer was on point. One no doubt well-meaning chap shouted out 'We love women!' from the audience. Matt responded to graciously but sternly – read Helen Housandi's post about that.
It was a really well organised weekend and the after party, though in a dark alley, was a blast. A couple of things that are top of mind as my takeaways:
Automattic want to grow to be 2.000 strong #scary
Gestalt principles make design come alive in new ways
It remains a grey area that Akismet is baked into core
Site loading speeds can and should be a matter of m/s
Infinite scroll is like watching series, if you let people they will just keep going (and going)
I'm glad to be part of the WordPress community
I really want to be able to add value on contributor days (as a non-coder)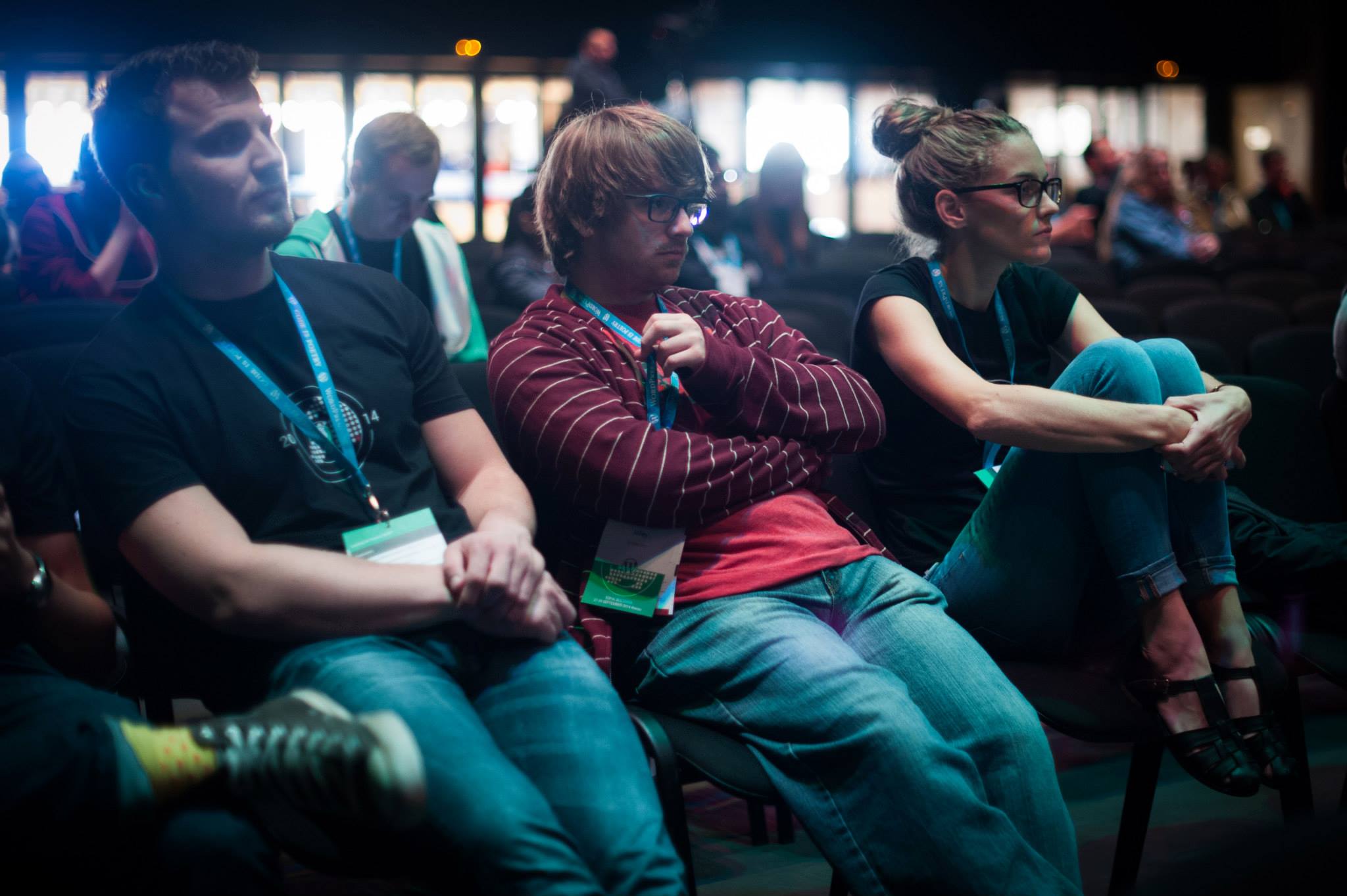 Some thoughts from Mike and Barry:
"WCEU was a great opportunity to meet fellow WordPressers, discuss ideas, and catch up with old friends. The event itself was well planned and the quality of the talks were top notch. Looking forward to next year 🙂" – Mike
"I really enjoyed WordCamp 2014, the talks, venue and organisation were superb. I met a lot of new people and was able to hug old friends. I love how friendly and welcoming our community it, this WordCamp was another example of this." – Barry
Thanks for a fun time, Sofia. And to the splendid people at #wceu, see you next year.