Did you know that the entire WooCommerce development team attended LoopConf this past week? LoopConf is a WordPress development conference held in Las Vegas, Nevada, and we had the privilege of attending the very first one.
We had an amazing time at Loop. There were great presentations, plenty of time for people to talk to us at our booth, and a fun afterparty. And of course, being in Las Vegas, the hotel was gorgeous.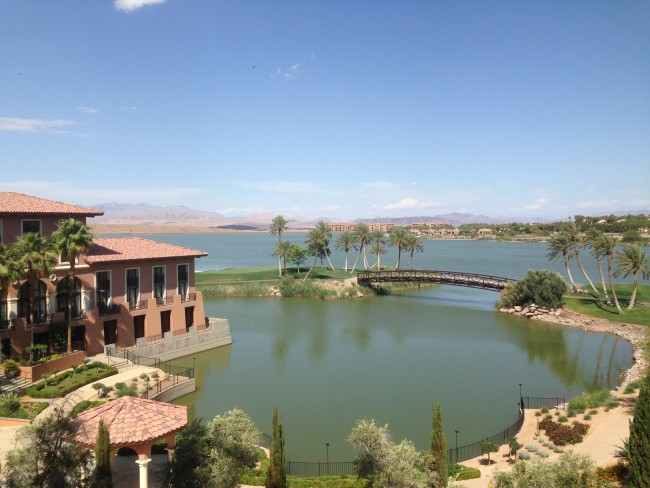 The sessions
There were two days of sessions. Almost all of the talks were 25 minutes long, which means that there were a huge number of topics covered.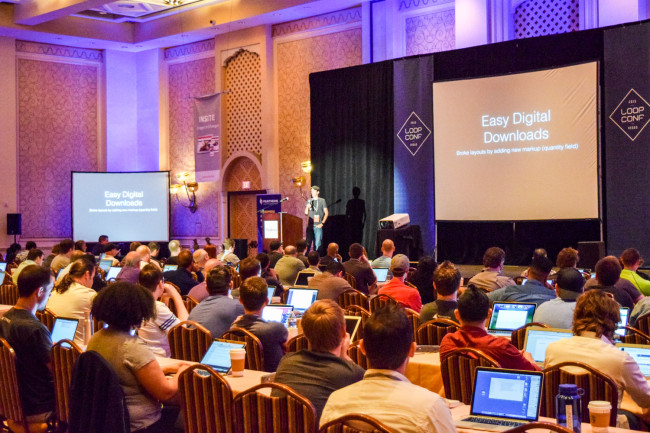 My favorite talk was Andrew Nacin covering WordPress Security and the real reason that WordPress 4.2 included support for emoji. As a hint, it has to do with a crazy security problem in WordPress.
John O'Nolan's talk was perhaps the most entertaining because he's such a good speaker. He talked about the benefits of contributing to an open source project.
Corey Ellis talked about responsive design. I have to be honest: I've seen a lot of responsive design talks, so wasn't expecting much. But he talked about how accessibility is responsive. It turned out to be one of my favorite sessions.
I spoke about how you can build beautiful plugin settings pages using the WordPress customizer. If you want to see what we're doing with the WooCommerce Email Customizer, take a look at this video. I'm not gonna lie, it's pretty cool.
The fun
There was plenty of fun to be had in between sessions, after the sessions, at the afterparty, or on the strip (where all the touristy things are in Vegas).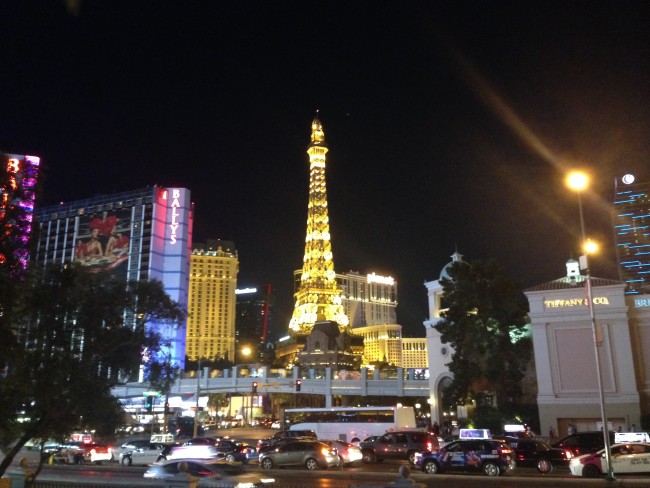 Kayaking with WPEngine and some of the guys from Easy Digital Downloads was a blast!
Taking a meeting in @loopconf's best meeting room with @pippinsplugins @shaptora @BFTrick #kayakpress pic.twitter.com/7OafrgSmDC

— Taylor McCaslin (@Taylor4484) May 6, 2015
On a related note, do not challenge Pippin to kayak racing. #1 you'll lose, and #2 you'll be so exhausted that have to take a nap afterwards.
We stayed an extra day at the hotel after the conference and played some ping pong and even did a bit of gambling.
A photo posted by Mike Jolley (@mikejolley86) on
The takeaways
The biggest takeaway that I got from Loop was that conferences are about people. Not that cheesy networking where you try to meet as many people as possible. It's about meeting people and really getting to know them.
You get to learn about their problems and what they're struggling with. You might be able to help them with something and make their day. You might also learn something from their struggles so you can avoid that same problem in the future.
I know I get the most out of actually talking to other people at conferences, so thanks to the people who came up to us either individually or at our booth. We always appreciate it and love chatting with you.
I also want to thank the guy who yelled "WooCommerce" while walking by me in the airport. I have no idea who he was, but he was awesome.
Someone yelled "WooCommerce" as I walked by them in the airport in my Woo t-shirt. 😀 — Patrick Rauland (@BFTrick) May 10, 2015
That's it from me. Hope to see you at a conference in the near future! 🙂
Header image credit: LoopConf