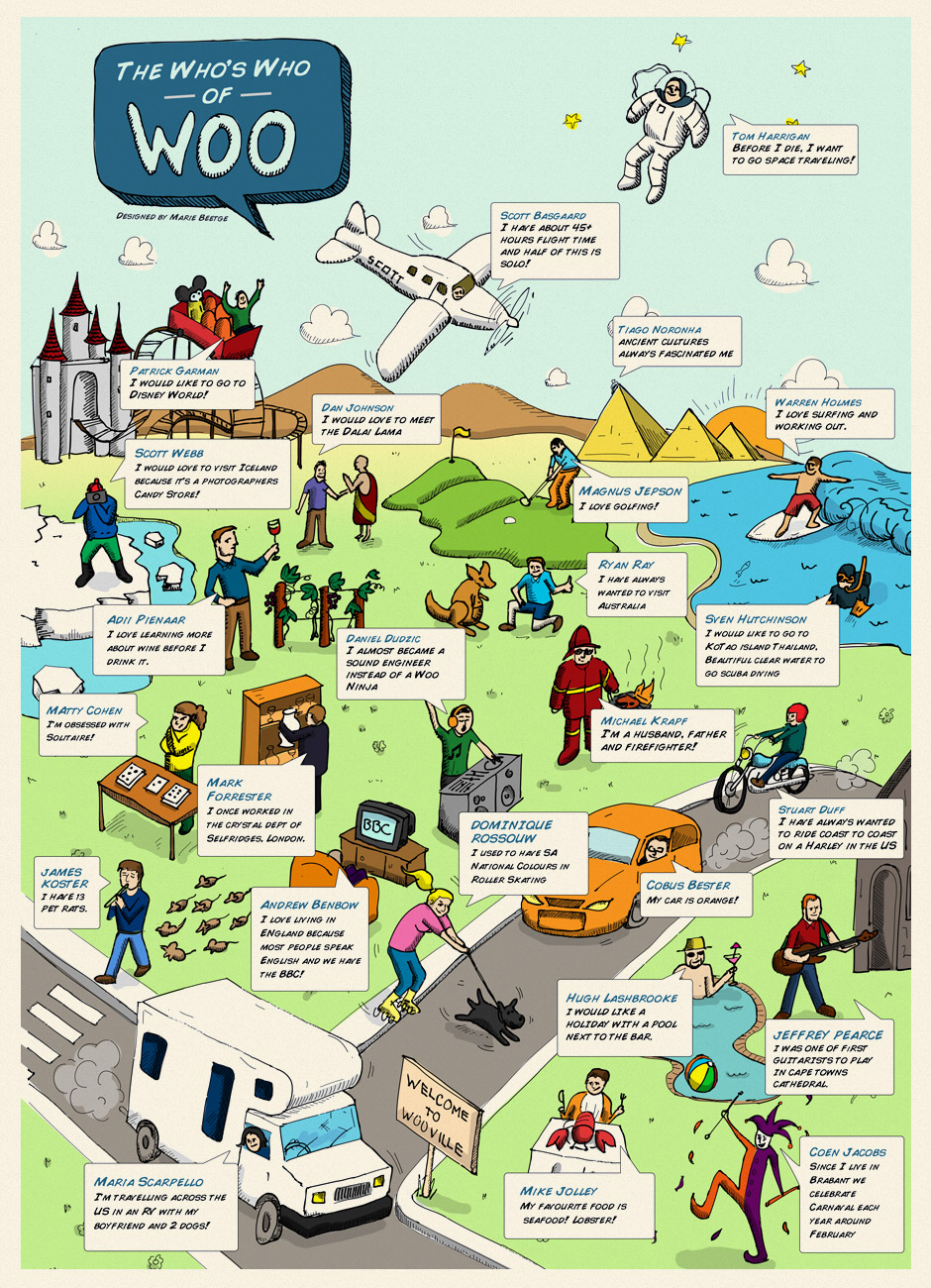 Over the past couple weeks we've been unearthing all the interesting characteristics of each of our team members, in anticipation for our company get together in a little over a week here in Cape Town, South Africa. All 25 of us having some fun, building relationships and discussing plans for the future.
Every day Mike Krapf has been posting a little interview he conducted with each team member on our internal team site (a WordPress installation running the P2 theme).
What is clearly evident is that our team is hugely diverse with lots of different backgrounds, spanning the globe in 7 different countries. We pride ourselves on this fact, and in celebration we've put together a fun edition to our WooVille comic series.