LET YOUR CUSTOMERS CHECK THE AVAILABILITY OF DELIVERY AND ENSURE GENUINE ORDER PLACEMENT 
Delivery Checker for WooCommerce plugin enables your customers and guests to check the availability of product delivery on their zip code before placing the order. The users can also verify the delivery days, weekend delivery, and COD availability. 
Our plugin also creates an analytics report of the delivery checker form. The report contains all the zip codes entered in the form and their availability for delivery.
Why Should You Use WooCommerce Delivery Plugin? 
Ecommerce stores rely entirely on shipping systems to deliver their products and services. But the home delivery of goods comes at a cost. Businesses have to bear the financial burden of shipping services. On top of that, they have to deal with issues like fake orders, thefts, and refunds. The losses incurred are even greater for stores that allow free shipping. 
These issues disrupt the normal functioning of the business and cause unprecedented financial losses. In some extreme cases, it can lead to loss of human resources too. WooCommerce stores aren't immune to these issues either, but they do have a preventive solution that works, and that solution is Delivery Checker for WooCommerce.
Want to know how Delivery Checker for WooCommerce functions? Visit the live demo to learn how this plugin works.
Benefits
1. Prevents Order Cancellation: Delivery Checker for WooCommerce informs customers about the availability of delivery of products and prevents them from placing orders that can't be delivered to their location. 
2. Restricts Fake Order: You can restrict customers from viewing products that aren't delivered at their zip code. 
3. Keep Customers Informed: Assure your customers with delivery date and time estimation for their zip codes. 
4. Safeguard COD orders from thefts: You can remove the zip codes of areas rampant with thefts and make your COD deliveries safer. 
5. Choose New Shipping Zones: Identify popular zip codes from the delivery checker report and start explaining your shipping territory. 
6. Reduced Financial Risks: It prevents fake order placement, orders cancellation, and COD order thefts which lowers the overall financial risks for your business.
7. Improves customers' shopping experience: This plugin lets your customers know the availability of delivery, date, and time of delivery, thus enhancing customers' experience. 
Features
1. Allow Customers to Check Delivery Availability
Delivery checker for WooCommerce enables your customers to check their availability of delivery at their pin code before placing the order. 
2. Check COD Order Availability 
Customers can check if they can place a cash-on-delivery order for a given pin/zip code. 
3. Weekend Delivery Check 
Customers can check if they can get products delivered to them on weekends. 
4. Check Delivery Days 
Before proceeding to checkout, customers can see how many days it takes you to deliver the selected product. 
5. Add Delivery Details Manually 
Along with zip codes, you can also add delivery details such as COD availability, weekend delivery availability, and the update time taken to deliver the products. 
6. Import Zip Codes In Bulk 
You can bulk import zip codes and other delivery details.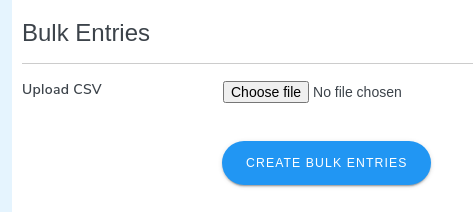 7. Customize the Delivery Checker Form Layout
You have twelve pre-defined delivery checker forms to choose from. But you can customize these layouts to be consistent with your online store's look.
8. Shortcode codes
You can add the delivery checker form field anywhere on any page using the shortcode.

9. Delivery Check Analytic Report
Our plugin has a reporting module of the delivery checker form that shows all the zip codes entered in the form and their availability for delivery. It also highlights the most checked pin codes and helps you identify areas to expand your shipping services.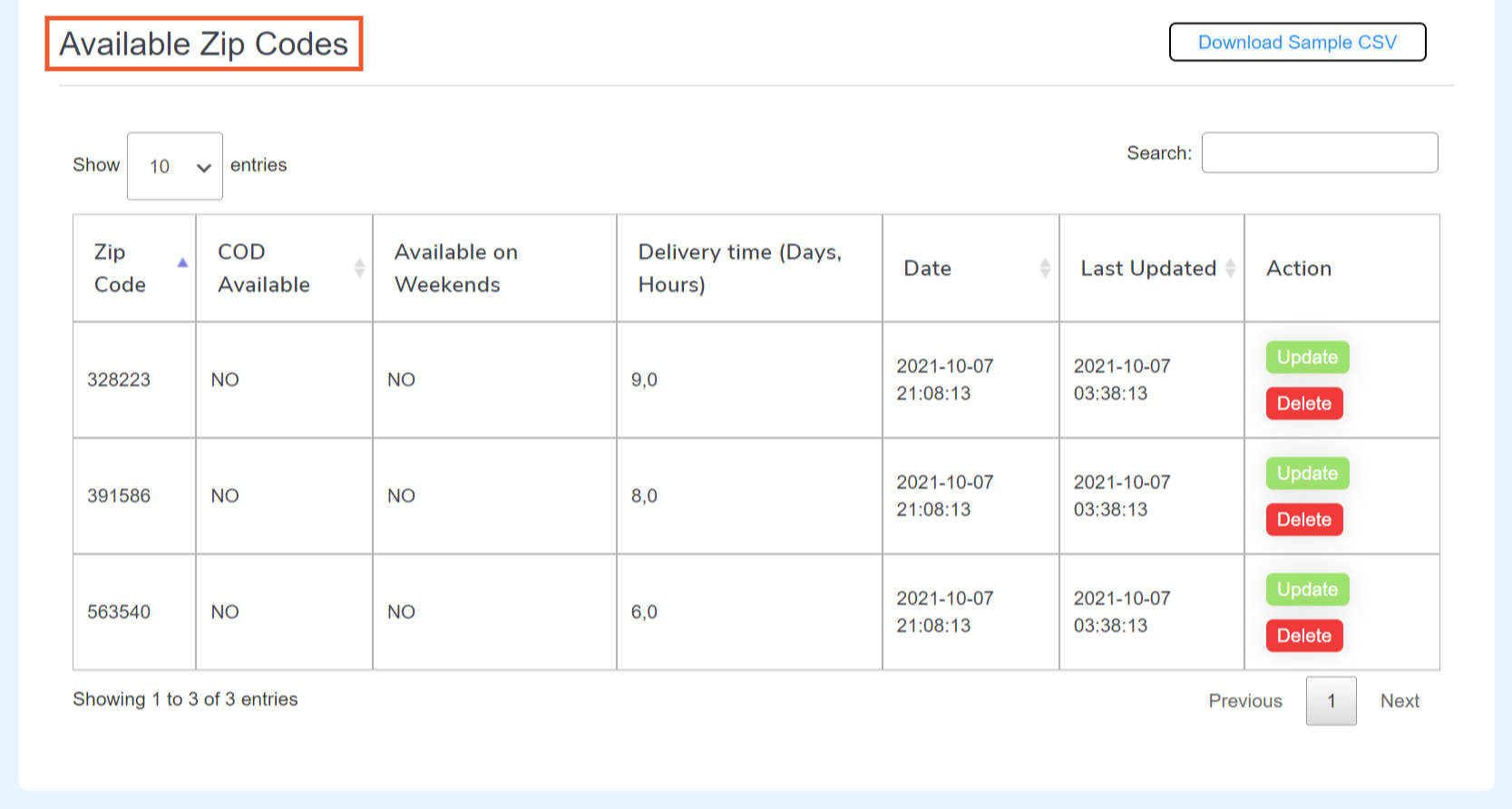 For More Information:
Visit Delivery Checker for WooCommerce Documentation to learn more about the features and working of the plugin. If you need support or have questions, kindly submit your query.