Automate Customer Support with Facebook Messenger Chat
Automate customer support with the WooCommerce chatbot plugin. The Chatbot engages customers with predefined queries and options to suggest the best possible replies.
Greet your customers with round-the-clock customer support and search assistance. Set multiple options with replies in text, URLs, or postbacks, that determine more responses. Conditional postbacks or blocks narrow down customers' queries and produce an absolute answer. The conversational flow simplifies customer support.
Enable search in Chat to provide customers with the product, category, or posts they search for. Continue generating leads and conversions without recruiting additional staff to answer simple customer queries. Encourage customers to use the Chatbot on all store pages, shop, home, or single-product pages.
Connecting the associated Facebook page helps you review business chats later.
Features
Automates customer support with Chat
Chat replies in text, URLs, or postback form
Set up to three postback replies (Facebook allows three)
Send images in initial chat messages
Write default Chatbot messages with titles
Create conditional questions as auto-replies
Enable product, category, or post search in Chat
Show Chat bubble on shop, home, or single-product pages
Connect your Facebook business page
Change the connected Facebook page when needed
Automate customer support
Chatbot WooCommerce allows customers to use their Facebook accounts to join automated chatrooms for customer support. Connecting with their Facebook accounts saves customers time. They can quickly ask questions or get help finding a specific product.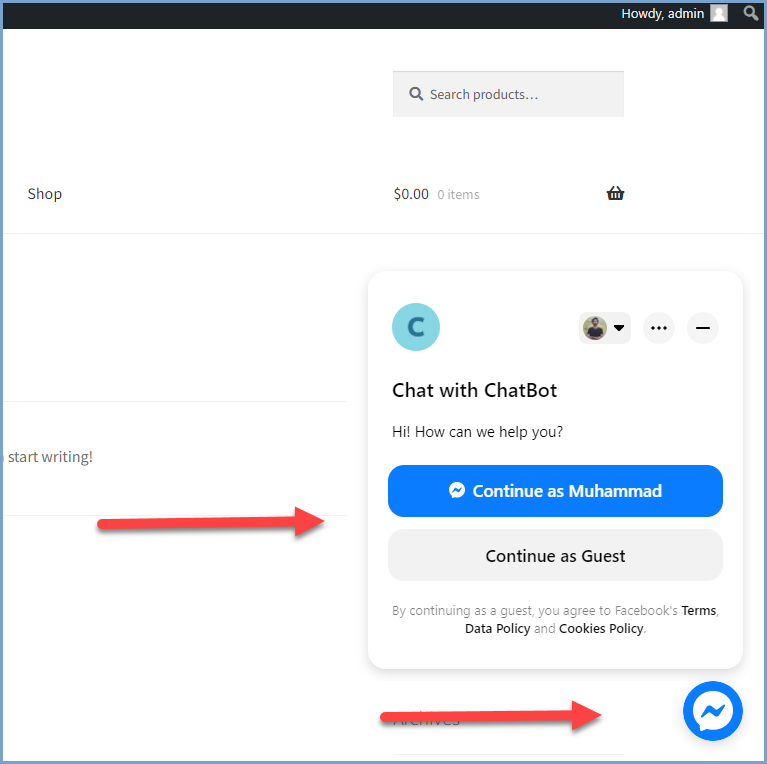 Three different forms of Chat replies
You can define Chat replies in three different forms: text, URL, or blocks. Blocks or postbacks are a series of questions to help customers narrow down their queries and get the correct answers.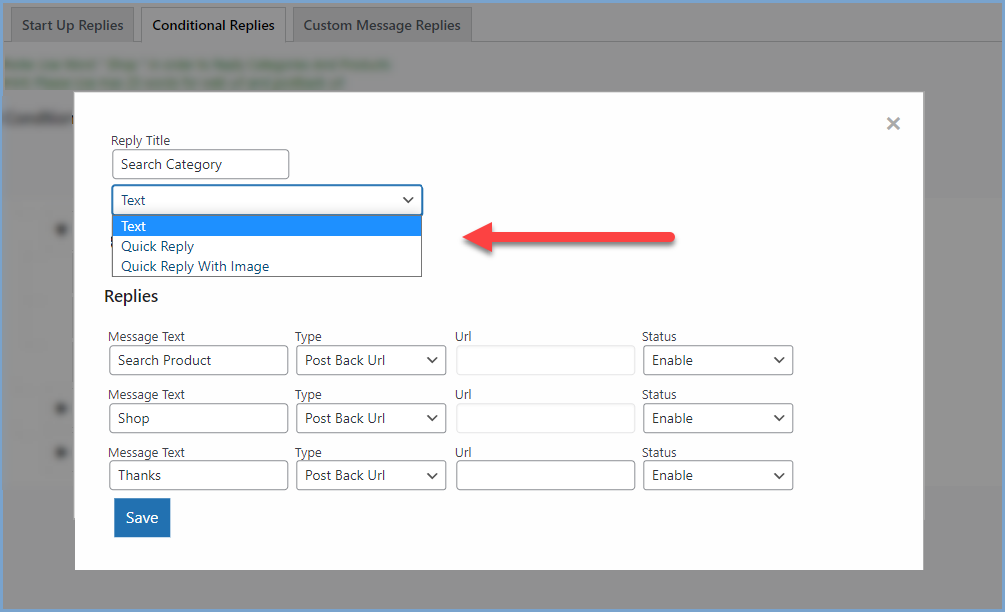 Configure three different Chat blocks
Chatbot for WooCommerce helps you configure up to three Chat blocks or postbacks for conditional replies. A postback asks questions with multiple answers provided. It's easy for customers to reply. When a customer chooses a reply, an automated response appears. Facebook allows setting up to three postbacks.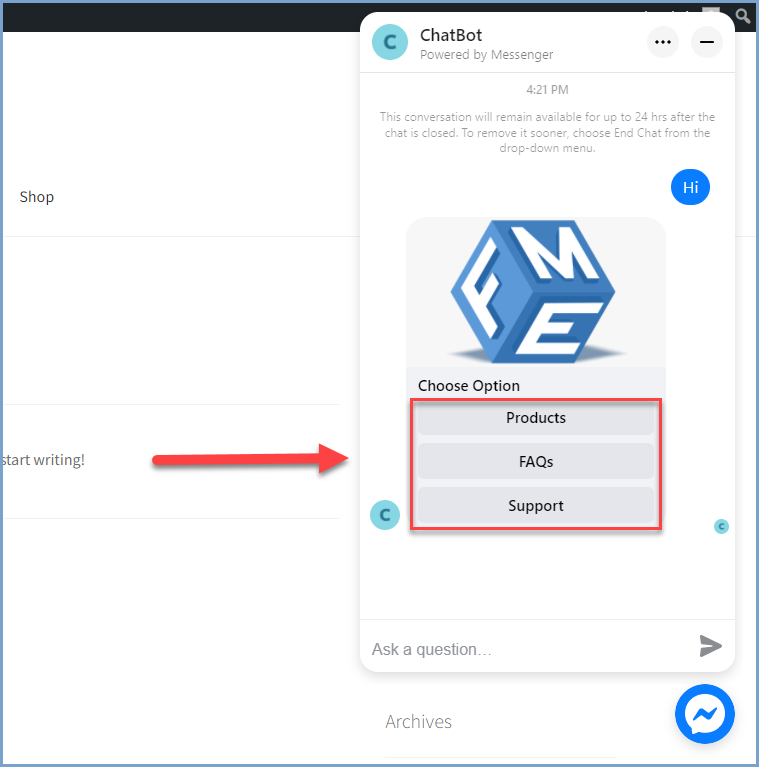 Send images in initial messages
Enable quick initial messages to ensure prompt customer support. You can add an image to engage customers. You can customize the title of the initial message.
Customize default Chatbot message
WooCommerce messenger bot enables the admin to write a custom default message to display when a suitable reply to a customer's message is not available.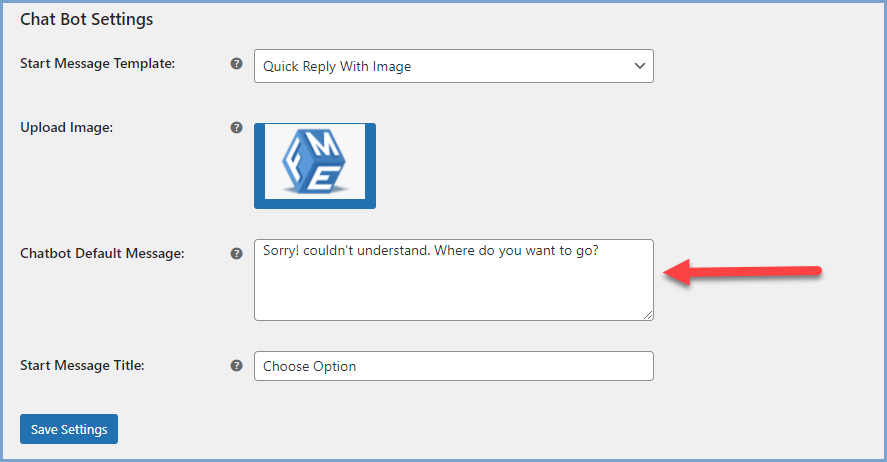 Create conditional replies
When you ask a customer a question, you can also provide them with multiple answers to choose from. These conditional replies allow you to have a final response ready.
Enable search in Chat
Allow your customers to search for a product, category, or post by entering a key term in the Chat. The Chatbot will return with a matching result or a default message.

Highlight FB Chat on multiple pages
Place the WooCommerce Facebook chatbot bubble on all or selected pages of your store.
All pages
Shop pages
Home pages
Single-product pages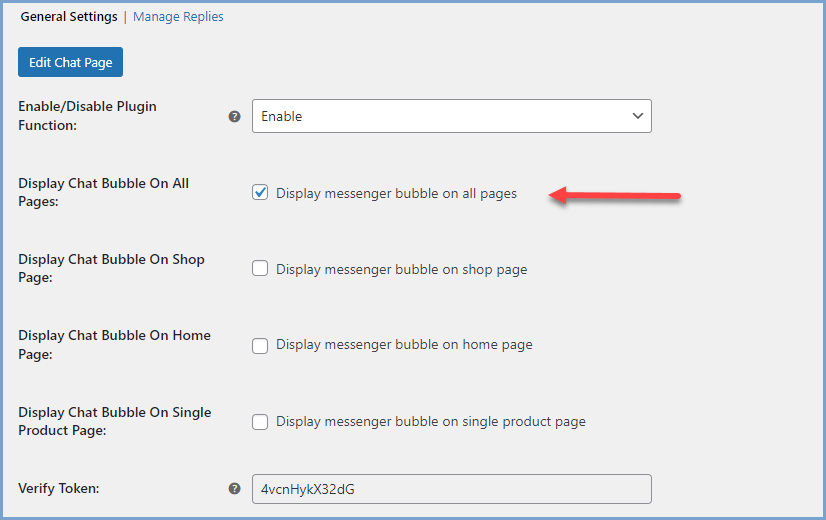 Connect a Facebook business page
WooCommerce Facebook messenger bot enables you to easily connect your Facebook page with a store's website by entering the verify token and a callback URL provided by the plugin.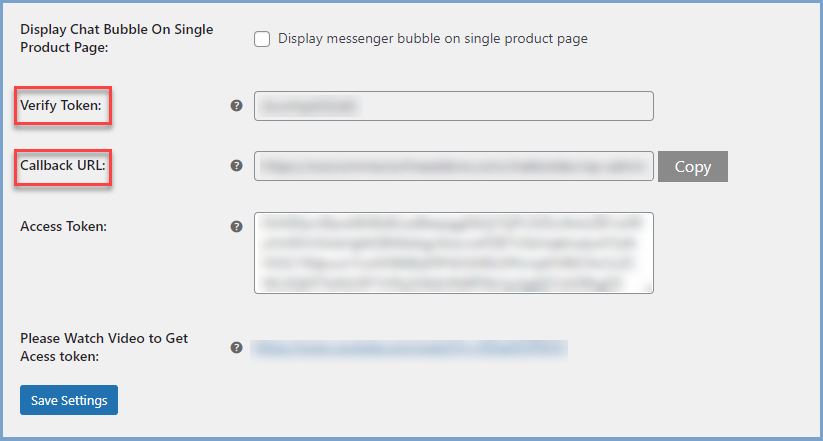 Change the Facebook Chat page
Edit Chat Page helps you quickly change the Facebook handle of your business.
Requirements
Minimum PHP version: 5.2