Display star ratings below your Google Shopping Ads and boost shopper confidence and help increase the click-through rate on your ads. This extension generates a product review feed url that you can submit through the Google Merchant Center. Your reviews will be matched up with your products in Google Shopping and the ratings will appear below your shopping ads.
The extension does the following:
Generates an XML review feed that Google will fetch on a scheduled basis.
Gives you the ability to choose the unique product identifier (GTIN) to include in the review feed.
Gives you control over which products reviews to include in the feed.
User Interface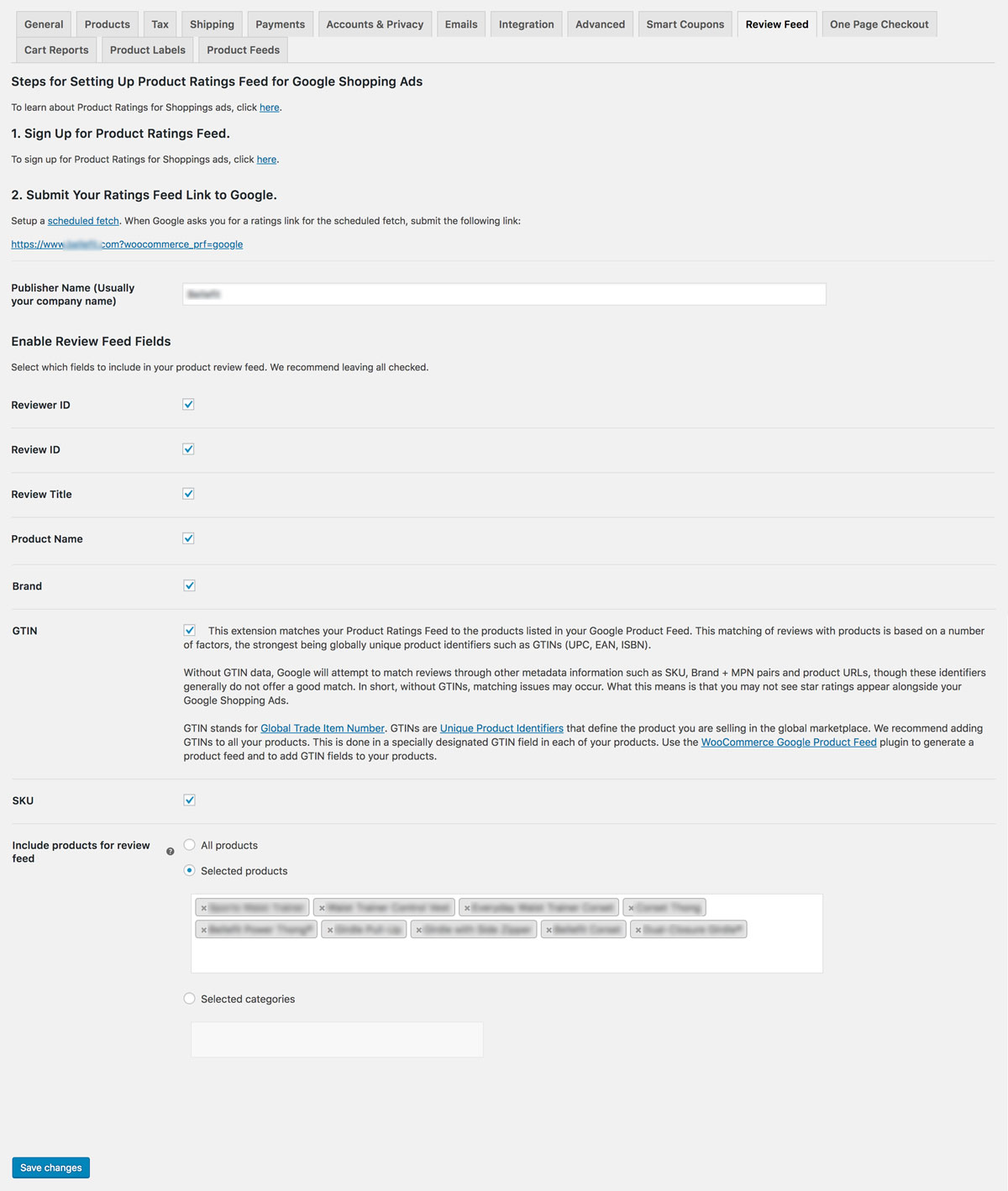 Shopping Ads that Display Product Ratings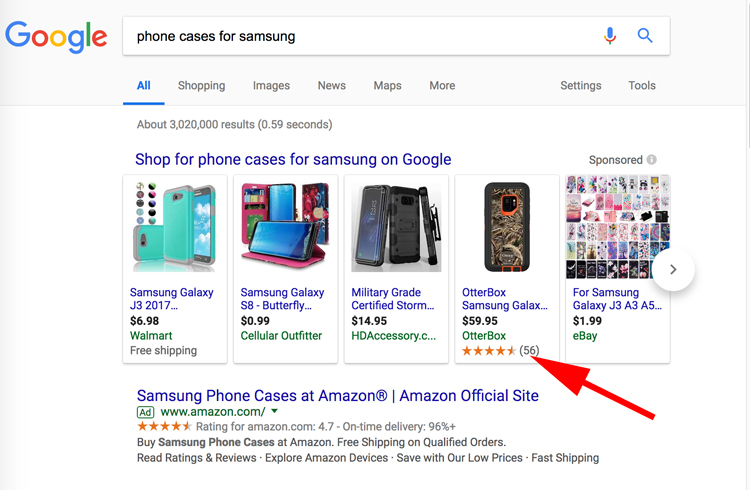 Site Requirements:
To participate in Google Merchant Center's Product Ratings program you must have a minimum of 50 reviews across all of your products. Learn more here.
Have an active product feed uploaded to the Google Merchant Center.
Google Product Shopping Ads in place. You need an Google Ads account for this.
Getting Started with the Product Ratings program by Google is Free and Easy
Step 1: In your Google Merchant Center dashboard, click on Growth and then Manage Programs
Step 2: Look for the Product Ratings tile and click on "Get started"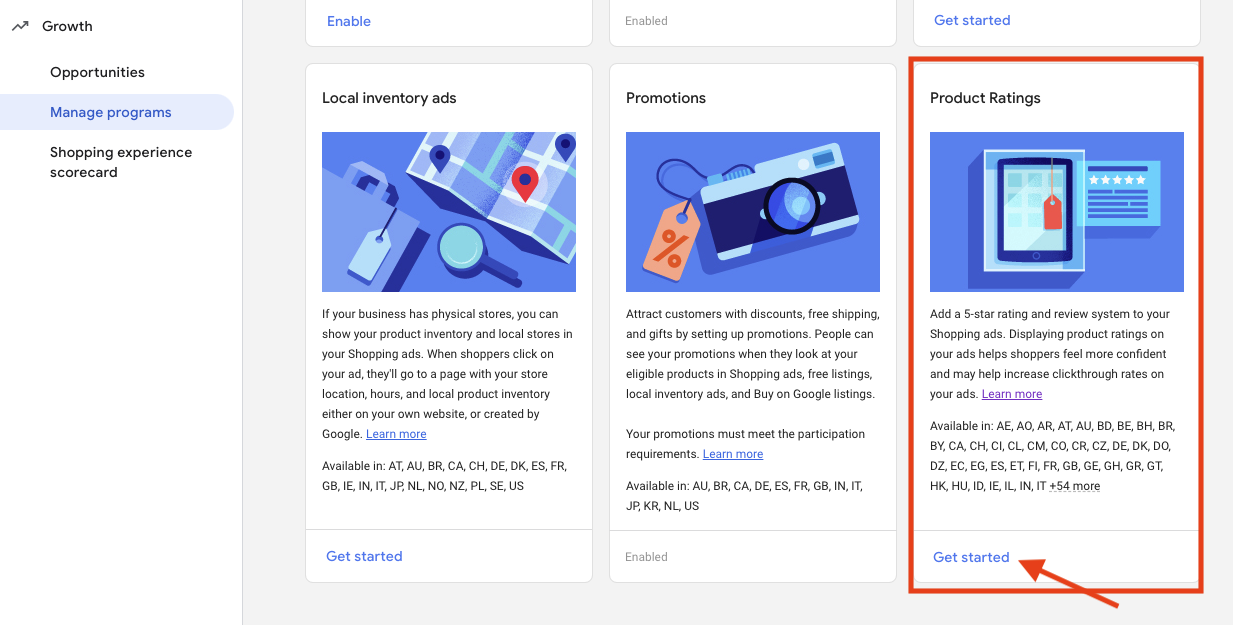 Step 3: Submit your request to be approved to the Product Ratings Program
Your Google Merchant Center account will be enabled to receive and process your product ratings XML feed.