If you can tear yourself away from the excitement of yesterday's iPad announcement (and our Flexslider acquisition), we have some launches of our own for you to enjoy. It's like having your birthday the day after Christmas!
This week we deliver WooCommerce 1.5.1, 3 new extensions, updates to product add-ons and store credit as well as a brand new category of WooCommerce extensions…

WooCommerce 1.5.1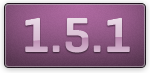 As usual the latest version of WooCommerce delivers lots of minor fixes as well as some new features and improvements to existing functionality.
Persistent Cart
Your logged in users cart contents will now be saved. Returning users will find the contents of their cart intact, providing they were logged in at the time they added the products. This is especially useful if you sell complex variable products which users won't enjoy adding again, or if people are simply preparing their cart for pay day later in the month!
Revamped coupon management

We've improved the coupon options by giving you more control on a product / category level.
You can now specify that a coupon is only redeemable when a particular product, or a product from a particular category is in the cart. Conversely you can make coupons void when a specific product (or product from a specific category) is in the cart.
Finally, you can specify a minimum sub total which the users cart must meet before the coupon becomes valid.

Print Invoices & Packing Lists


The WooCommerce Print Invoice & Packing list plugin allows you to easily print invoices and packing lists for orders straight from the orders listing page. We have minimized the effort to do this so you can print the data you need with only two clicks. This is a very useful timesaver if you have to print packing lists for orders.
Developed by Ilari Mäkelä
Przelewy24.pl Gateway


Przelewy24 is a Polish gateway plugin that extends WooCommerce, allowing you to take payments via Przelewy24. Przelewy24 cooperates with VISA, MasterCard, Diners Club and the Polish online banks.
Developed by Inspire Labs
UPS Shipping


This plugin offers a fast and convenient way to access the UPS service information the UPS APIs. Your customers visiting your web site can have up-to-the-minute access to UPS shipping services. UPS offers a wide variety of package delivery services. The following table lists the service.
Developed by Hypnotic Zoo
Product Add-ons 1.1
Product Add-ons 1.1 sees required field support being added, as well as new field types for text areas and file uploads. On top of that theirs a handy import/export for easily transferring fields between products.
Store Credit 2.0
Store credit has been rewritten to include some handy new features, the main one being the ability to generate and email a credit coupon to a customer by email address!
Third Party Extensions

Those of you paying close attention to our extensions directory will have noticed we made additions earlier this week. We are now listing extensions developed by third parties. This includes commercial products as well as some free offerings that we believe are useful to WooCommerce users.
Do you think we've missed something? Have you built your own WooCommerce extension? Let us know.