The new WooCommerce 4.0 is the next exciting step on our journey toward a modern, JavaScript-driven commerce experience.
Introducing WooCommerce Admin
WooCommerce Admin is a new JavaScript-powered interface for managing your store. Track performance from a beautiful central dashboard with statistics, analytics, and enhanced reporting. Previously a feature plugin, it comes automatically installed with WooCommerce 4.0.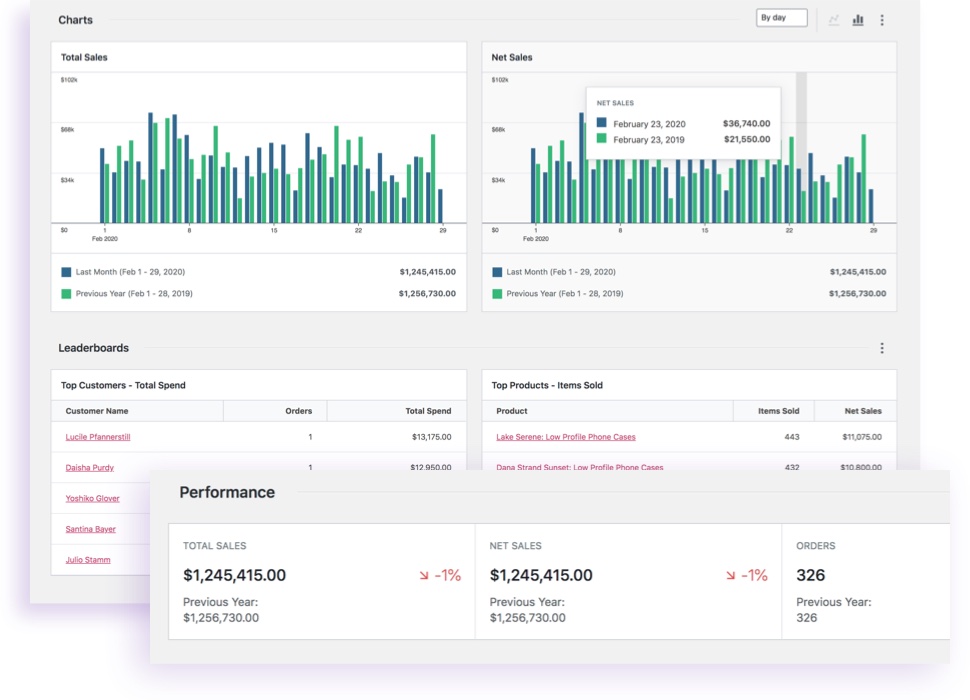 New dashboard
Get a quick overview of important sales data at a glance, or dig into the details with a powerful, customizable analytics dashboard for managing your store. Configure it to your store-specific needs, received personalized notifications, and go deeper with the metrics that matter most to you.
New and improved reports
Take charge with filterable, extendable reports optimized for speed. Report on sales, revenue, popular/highest-grossing products, categories, taxes, and more. Export report data for smooth integration with other systems.

New customer view
Understand your customers deeply using the powerful new Customers tab in WooCommerce. Segment and filter based on useful variables, track sales history, and export and download customer lists.
Store management tools
Access critical functions from any WooCommerce screen in WP-Admin for an efficient store management workflow. Fulfill orders, manage stock and inventory, and moderate reviews, all from the API-driven Activity Panel.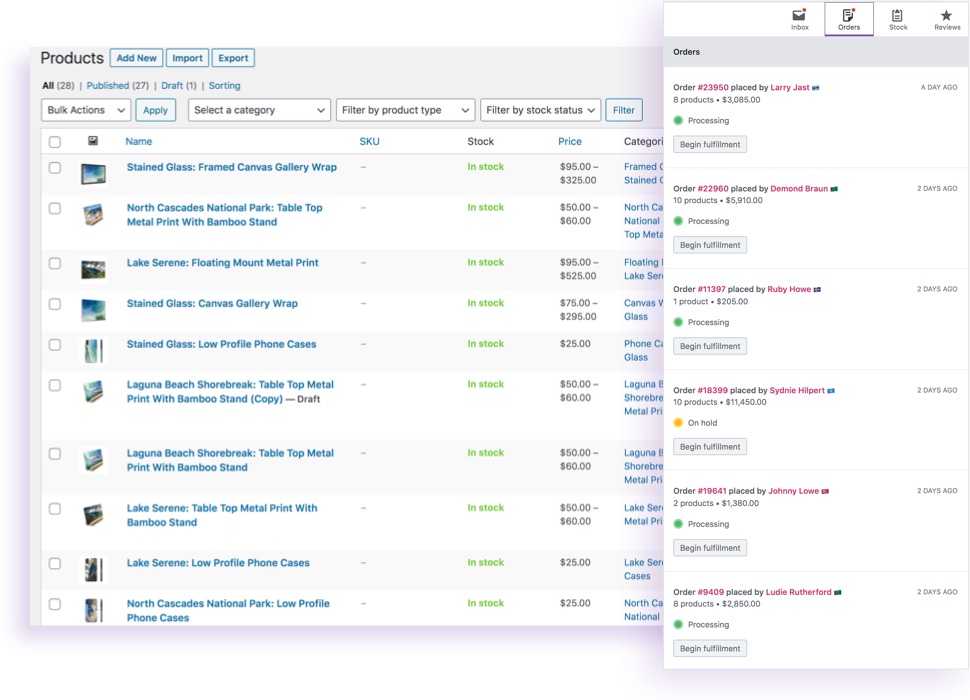 Built for the future
WooCommerce 4.0 is a landmark release that taps into the latest technology powering the WordPress ecosystem to improve everyday workflows for store owners.

Be sure to review our documentation around how to update and ensure that backups are in place, and get ready to supercharge your store!