Donation For WooCommerce
Desarrollado por WPExpertsio
Add a charitable donations option to your checkout page and encourage customers to donate.
Accepting donations is a great way to raise funds for your non-profit, charity, NGO, club, or any other organization. But not all donation systems are easy to use or manage.
Donation For WooCommerce is a powerful WooCommerce extension that allows you to collect donations without charging transaction fees. It adds «donation» as a regular WooCommerce product so visitors can add a donation to their shopping cart and pay for it via the regular checkout process — you can even add a donation field right to the cart.
Use Donation product to run multiple simultaneous fundraising campaigns on your website. Simply display the donation option on your cart page with predefined values, or allow visitors to enter custom payment amount.
Now add donation widget on sidebar of your website, with custom styling option you can now change labels and colors and more. Ask users to round up their transaction to the nearest amount by donating the difference to charity on checkout page. Also, add donation form on a particular page or post using short code.
Ask your customers to round up their bill at WooCommerce Checkout and donate the change to charity.
WooCommerce Donation Extension's latest «WooCommerce Round Up Prices For Charity» feature, once enabled on your checkout page, asks your shoppers if they would like to "round up" transactions to the next highest dollar and donate the difference to charity. You can also define a list of charities of shoppers to choose from – Every donation counts no matter how small.
Quick and easy to configure – Admins and store managers can view donations and the details of an in the WooCommerce area. 
«Round-Up» is a premium feature in other plugins but is now part of our in-feature list for absolutely no extra charge.

Features.
Enable/disable donation campaigns
Let visitors decide how much to donate, or display a set of predefined options
Create multiple donation campaigns
Display a donation option at the cart/check out page
Filter donation orders by campaign name
Set the position of the currency symbol
Display donation option on checkout page.
Display popup for donation request with Round Off Donation option.
Options to customize your forms and widget (Button text color, Button label, Button color.
Add widget on sidebar or footer.
Display donation amount in multiple styles (Radio, label, dropdown).
Select a specific campaign or give option to user to donate on multiple campaigns.
Option to customize Round Off Donation popup (Popup Title, Popup message, Button text color, Button color, Button text).

"Round-Up" feature allows your shoppers to round up their bill for charity and donate the change.

Customers can donate the change after the round-up in their bill to the charity or donation cause of their choice.
Usage
Create and add a donation as a regular WooCommerce product.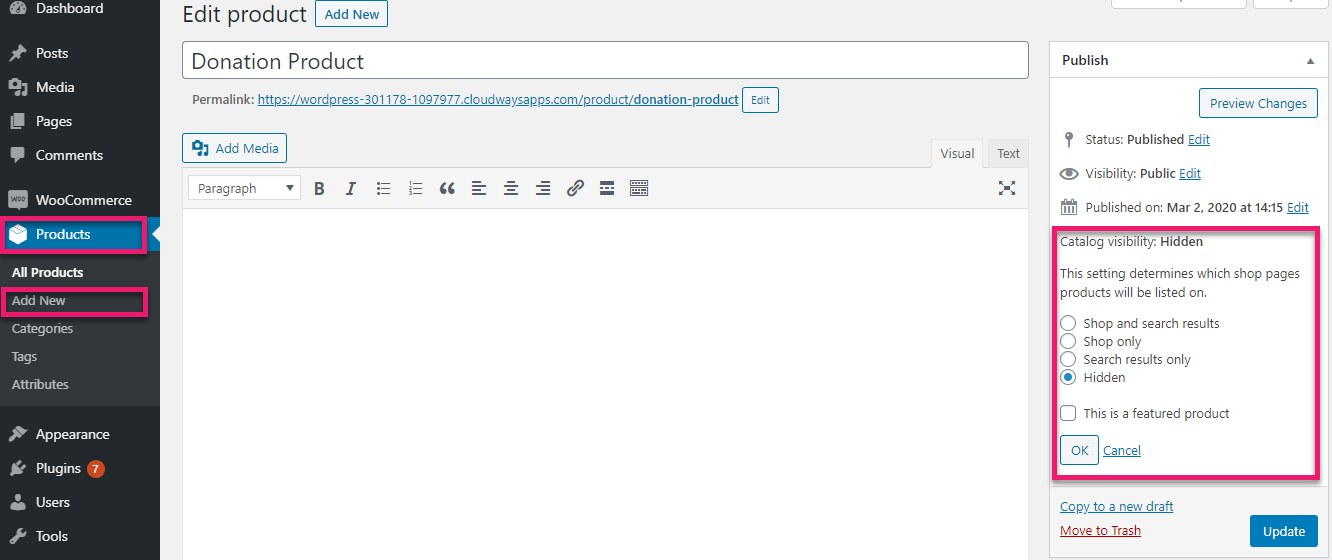 Give your donation product a predefined value.
Allow users to enter and pay a custom donation value.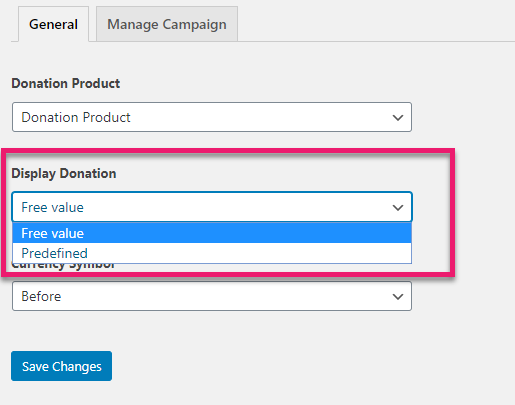 Manage multiple donation campaigns simultaneously.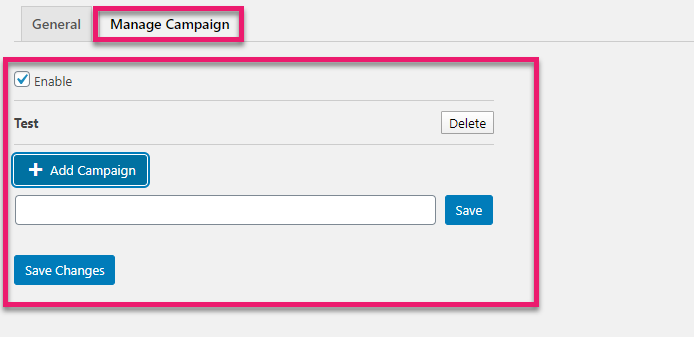 Add donation widget to sidebar.
Display Donation Form using short code.
Round-Up and donate the difference using the "Round-Up" feature on your checkout page. Ask your customers to round up their total and donate the difference to the charity. Customers can also choose from a list of charities of their choice.
Frontend View (Donation Round Off)
Give style to your donation product, widget & form.
Fronted View (Widget)
Fronted View (Cart Page)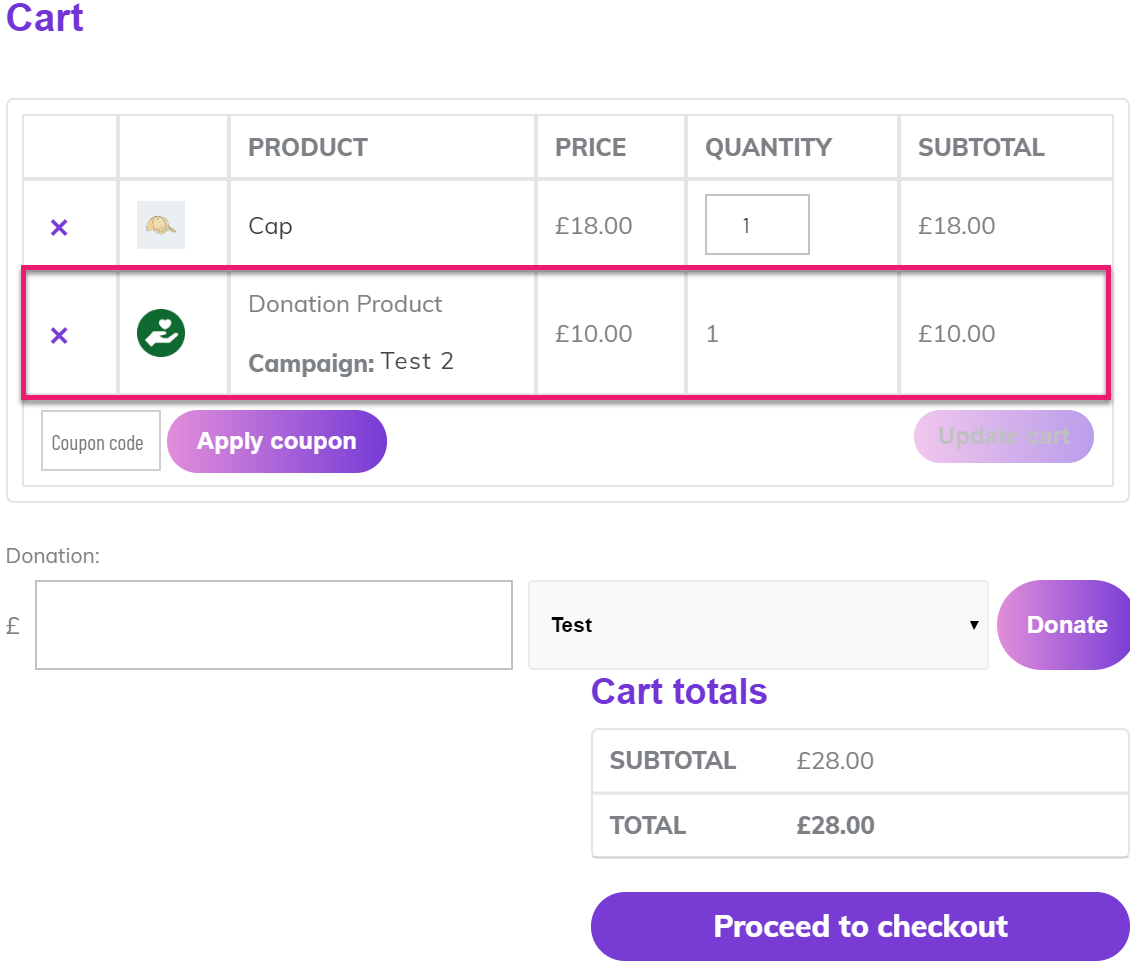 Read the technical documentation to help you walk through the process of setting up Donation for WooCommerce.